Polymer clay collar necklace
Whenever you prepare yourself for a special day, in which your outfit and attitude must impress, choose a polymer clay collar necklace, it's feminine but daring! This kind of necklace sets a powerful statement for those who love bold pieces of jewelry.
I have found this amazing polymer clay collar necklace ideas over PuntoCri shop on Etsy. For more ideas from the same artist or for ordering any of the items presented here, go to Cristina Bianchini's shop. Enjoy the collection!
First polymer clay collar necklace from the collection has a polymer clay vintage design in an aluminium border.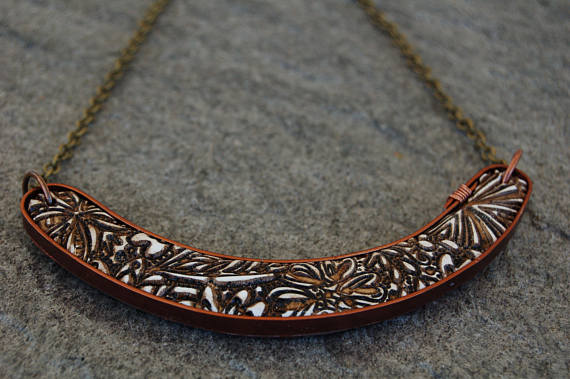 The second one has three different texture: rose shapes pattern, the abrasive stone model and an Arabic model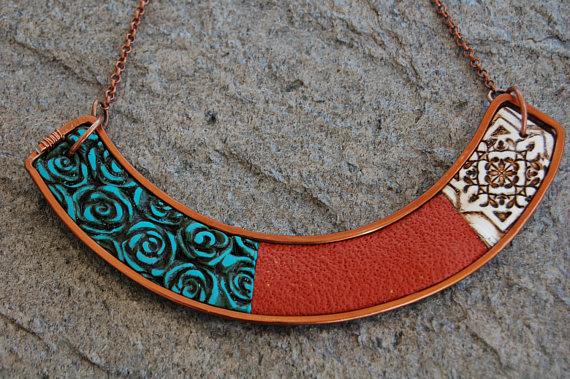 Statement Necklace made of spiral of polymer Clay and aluminium decorated with little natural stone beads.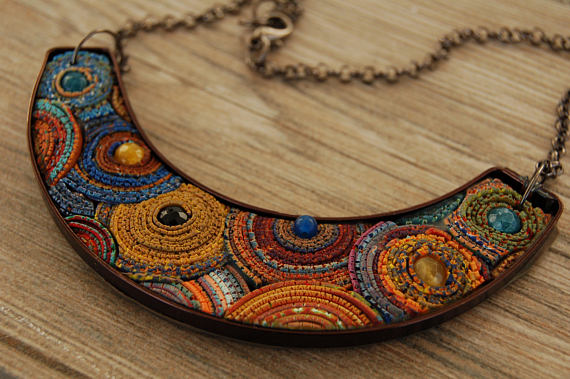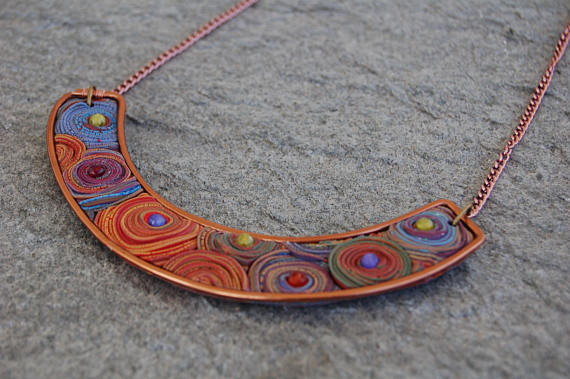 Statement necklace composed of five large beads combined in a collar necklace with different hand painting paterns.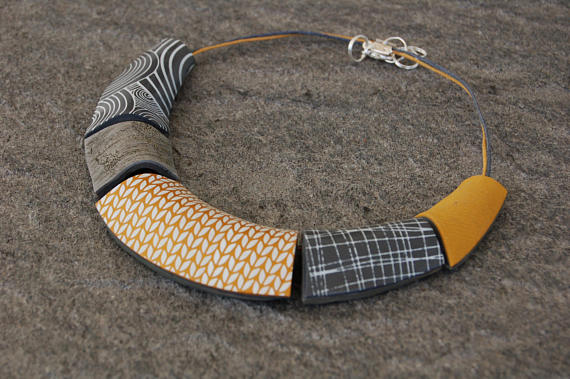 Polymer clay collar necklace made of polymer clay dowels.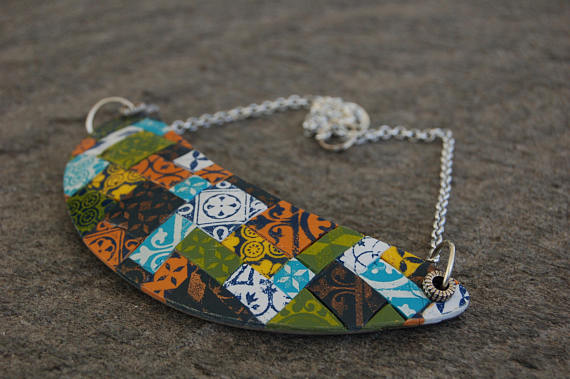 Statement necklace composed seven components made aluminum and polymer clay with seven different textures.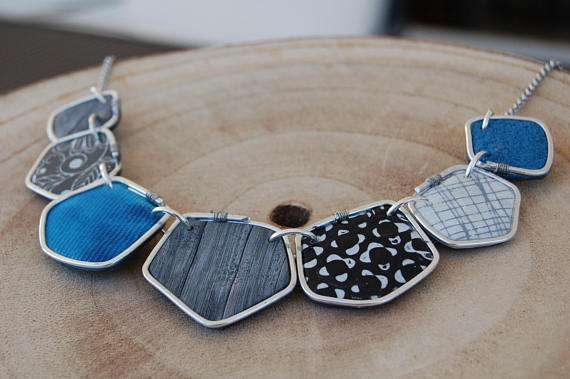 Corrugated necklace in autumn colors.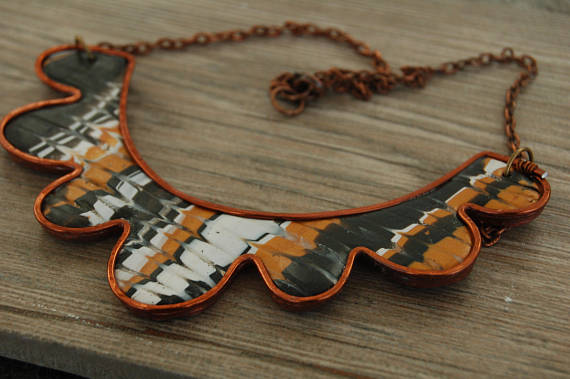 The fallowing necklace figuring a colored spiral of polymer clay with a aluminum border of a zigzag.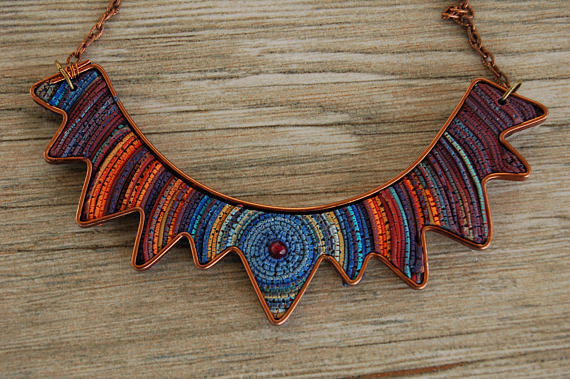 Thanks for your visit! Whether you're browsing for inspiration or want something specific, I make it easy for you to get what you need. By following my Pinterest page you'll be updated with new ideas and free step by step DIY tutorials.