Polymer clay flower bouquets
This article is about a beautiful polymer clay work that I want to share with you! Yuli Nika is a very talented artist! Hers idea of polymer clay flower bouquets is taken to an advanced level. For this amazing wedding bouquets that last forever I may consider remarrying  :))
Bouquets of handmade flowers made of polymer clay are very delicate, bright, light! Lilies of the valley, chamomile, peonies, chrysanthemums-all that you want !! 
Bouquet "Summer in the village" – Bright, sunny composition of chamomiles, forget-me-nots, marigolds, cornflowers, bathing suits and summer greens.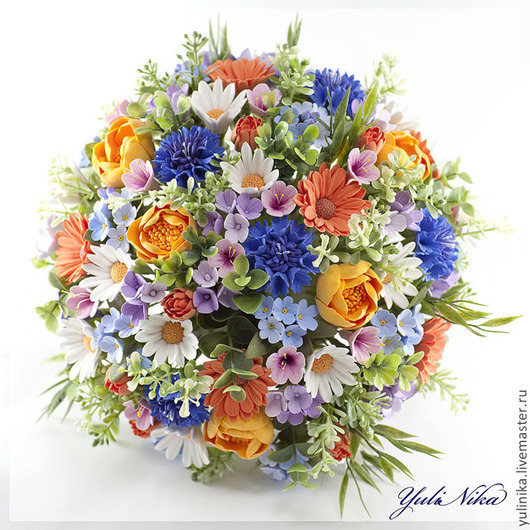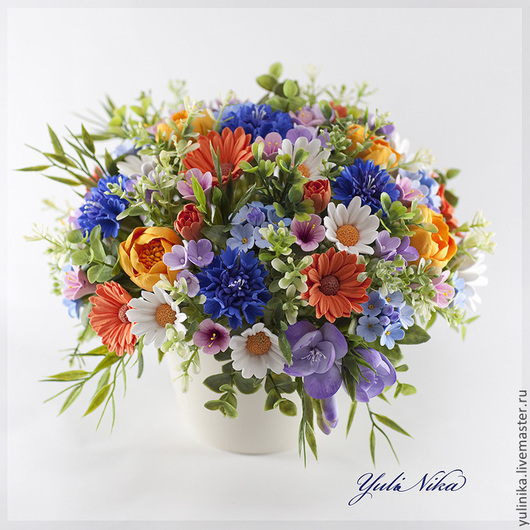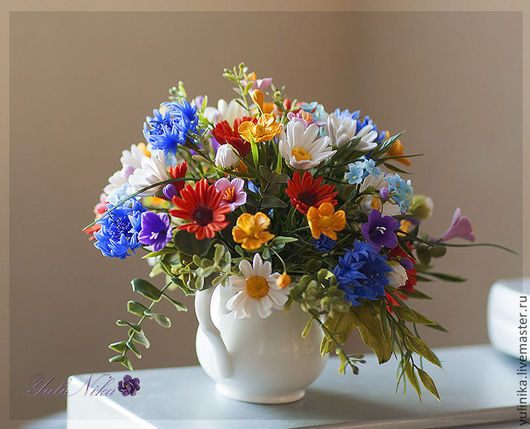 Bouquet "Freshness" – A tender handmade polymer clay flower bouquet of spring grass color .. orchids, roses, chrysanthemums …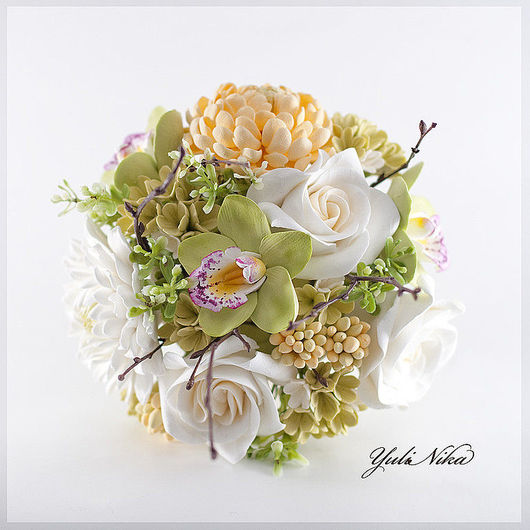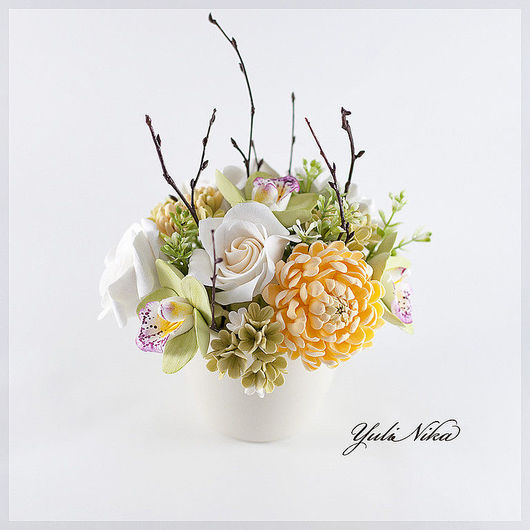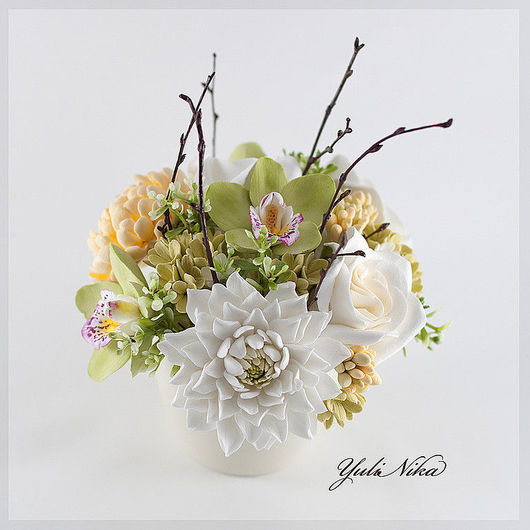 Bouquet "Aurora borealis" –  A gentle polymer clay handmade bouquet with roses, milling, hydrangea.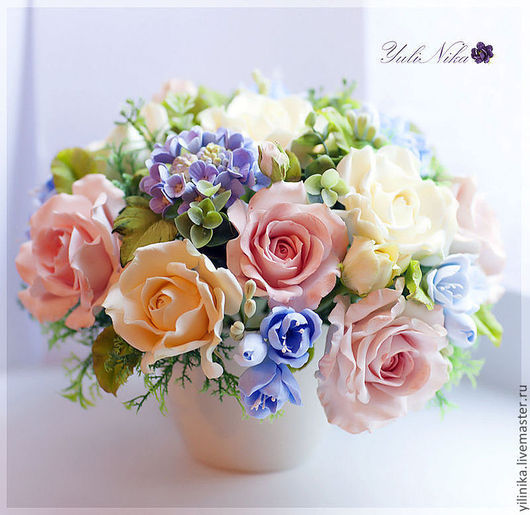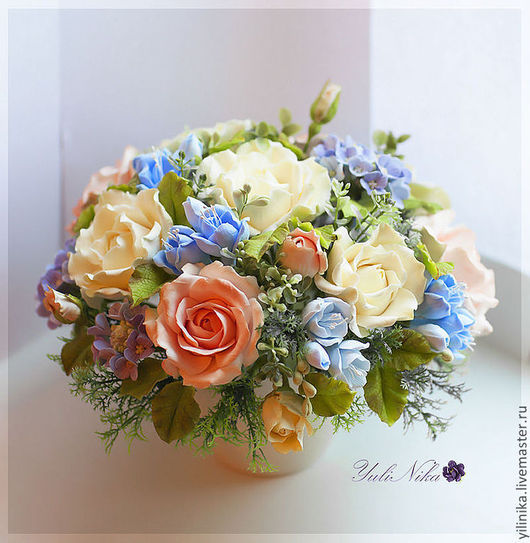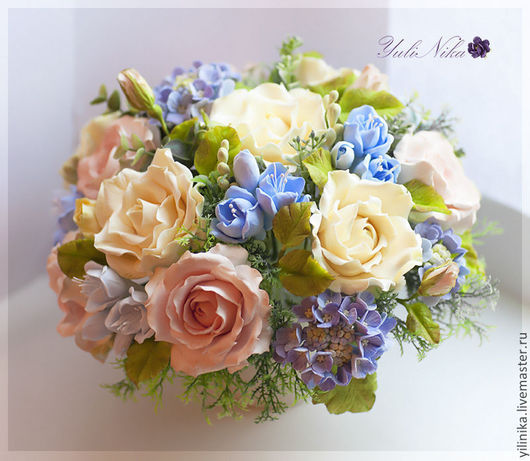 Bouquet "peonies and roses" – Polymer clay handmade bouquet with peonies and roses .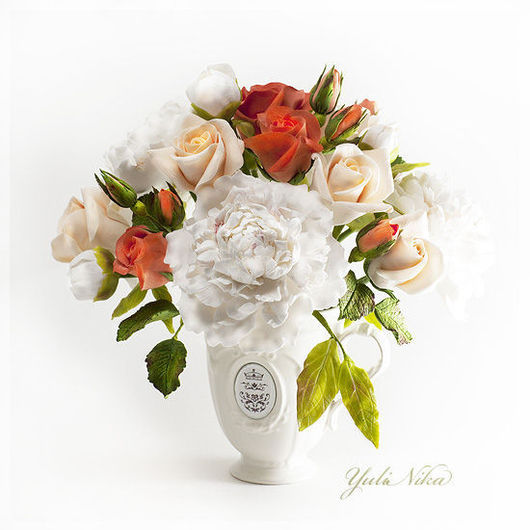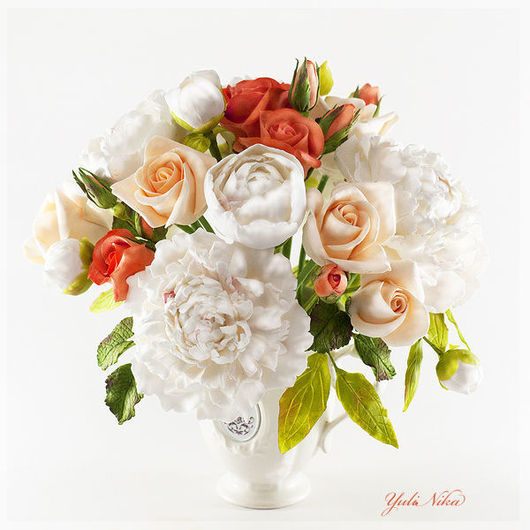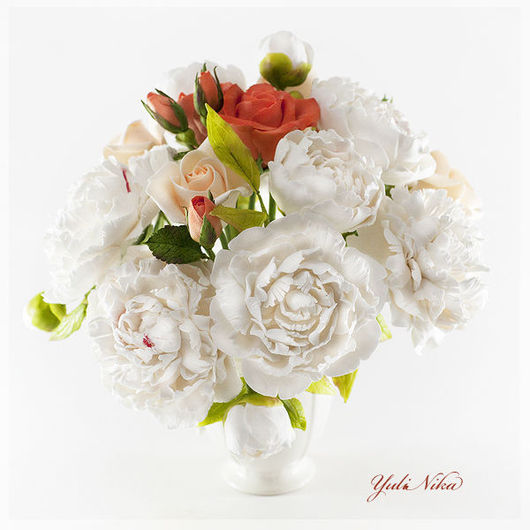 The bride's bouquet. –Delicate lilies of the valley, luxurious large creamy roses and small garden bright yellow! All this is complemented by snow-white freesia and twigs of fresh juicy greens !!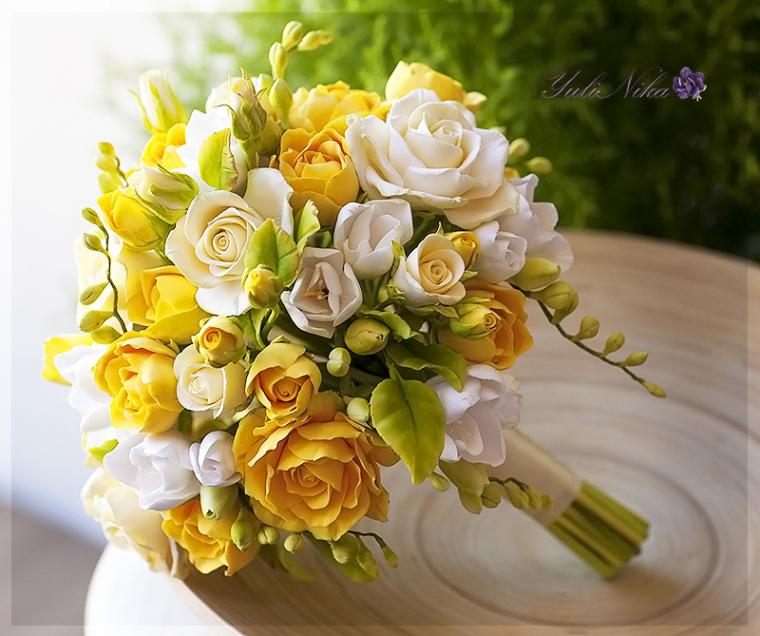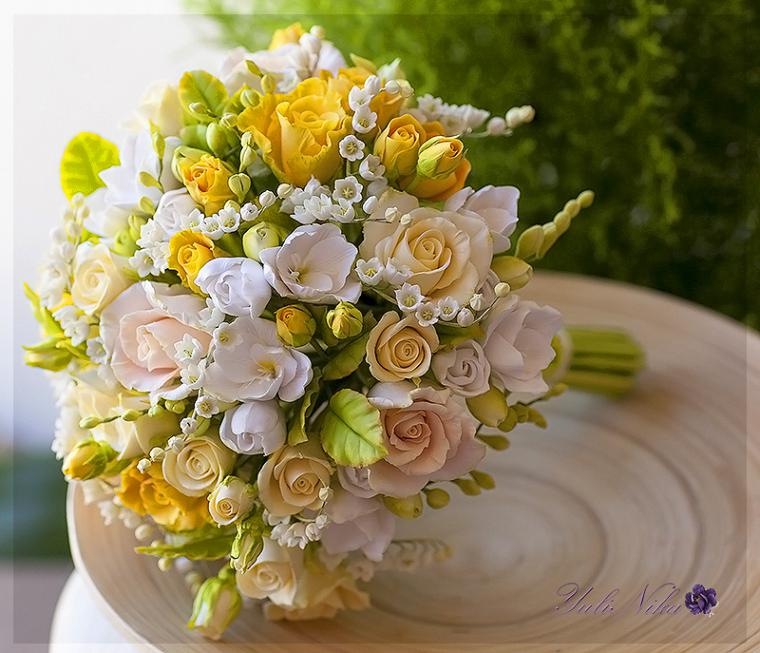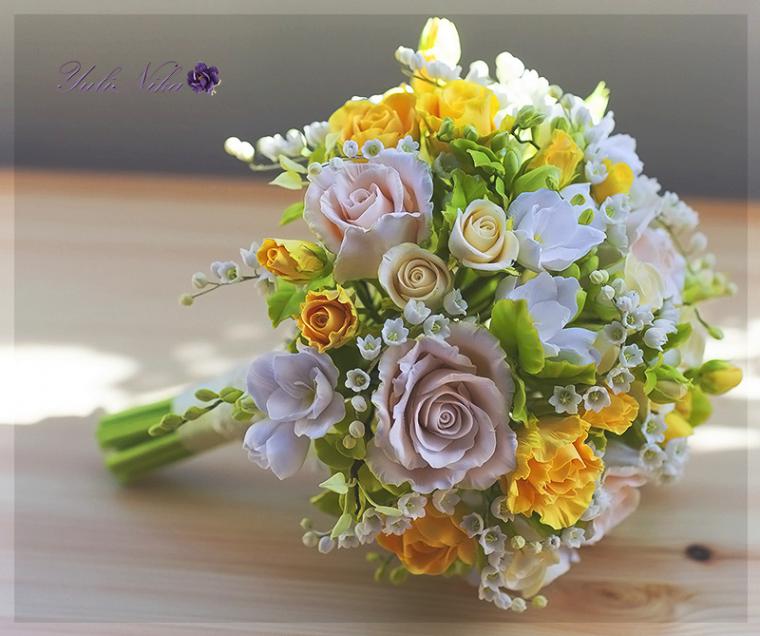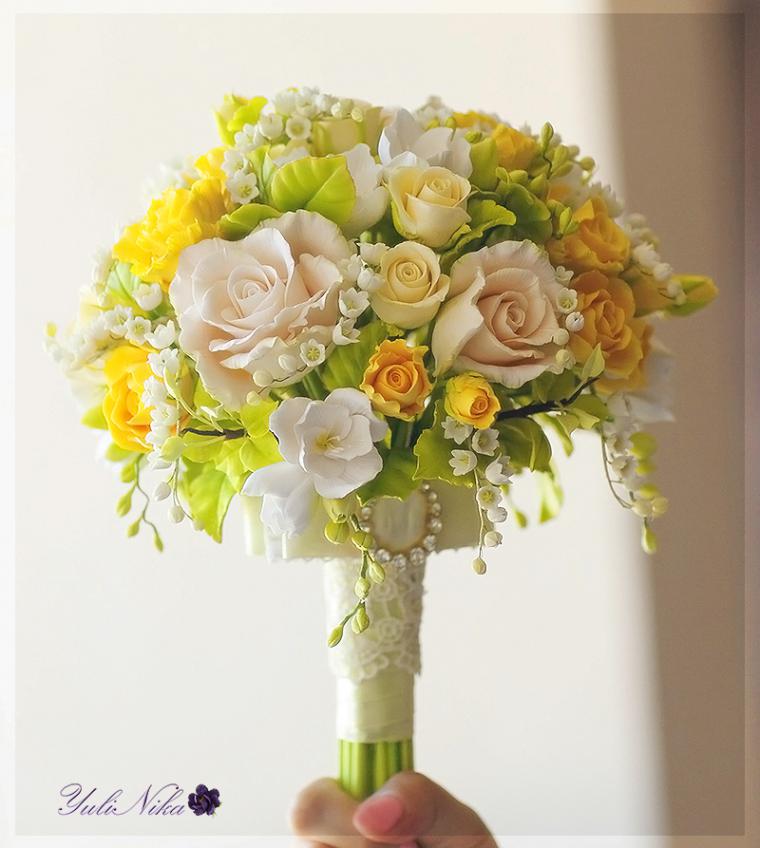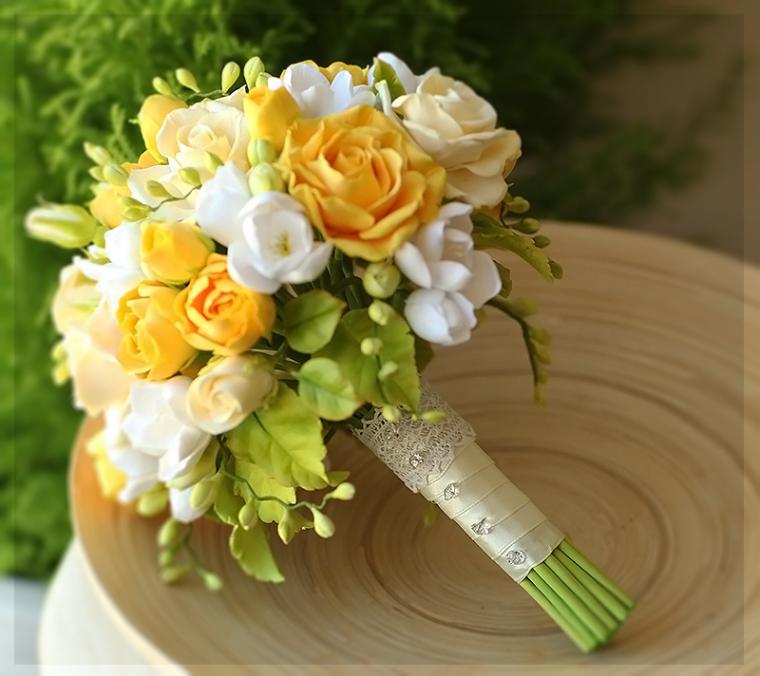 Winter Bouquet for the Princess – A juicy winter polymer clay bouquet with a plum color accent! Delicate raununculus, peony-colored peach and rose!
Each petal is hand-stitched! The bouquet is very light.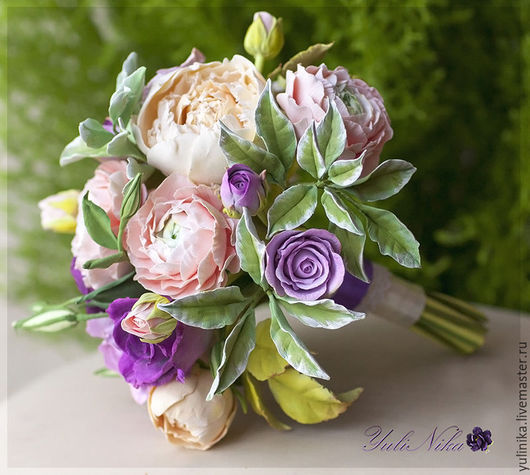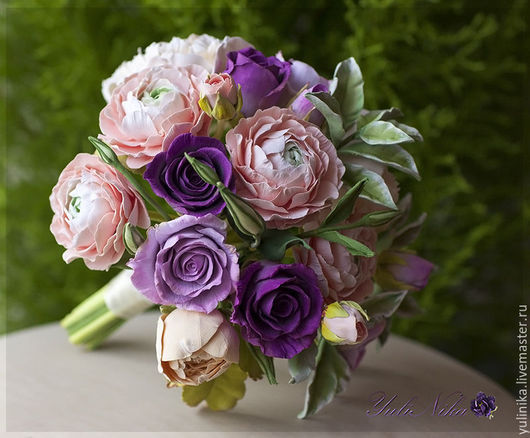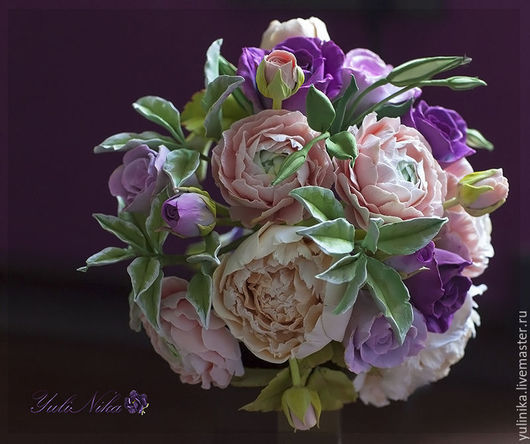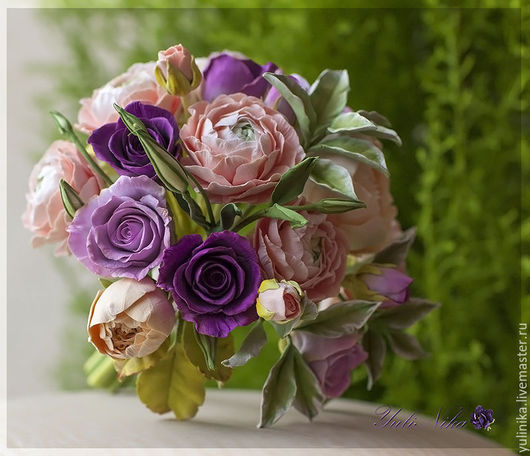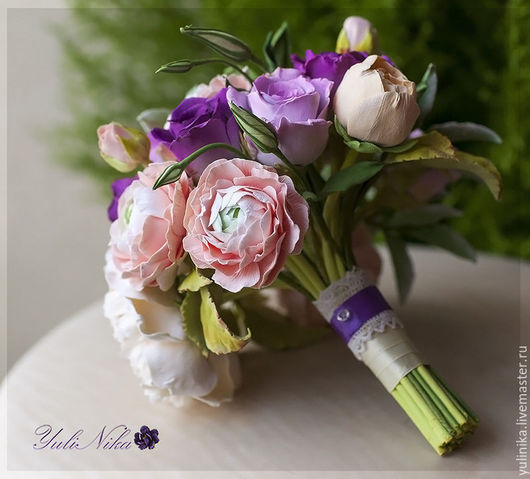 A bouquet of Northern Lights – Bouquet from polymer clay. All the flowers are handmade, including greens. Roses are gently pink and the color of the ivory. Sirens and blue freesias. Heavenly hydrangea. Lysianthus buds. May white lily of the valley.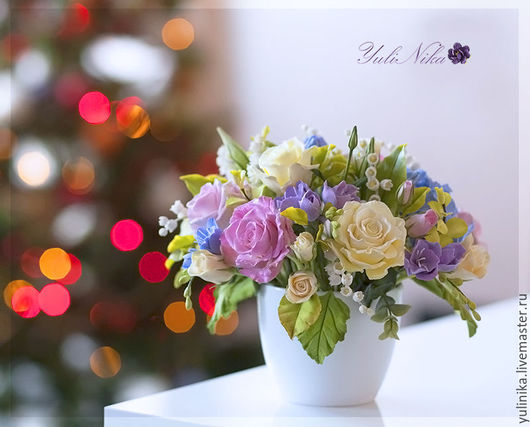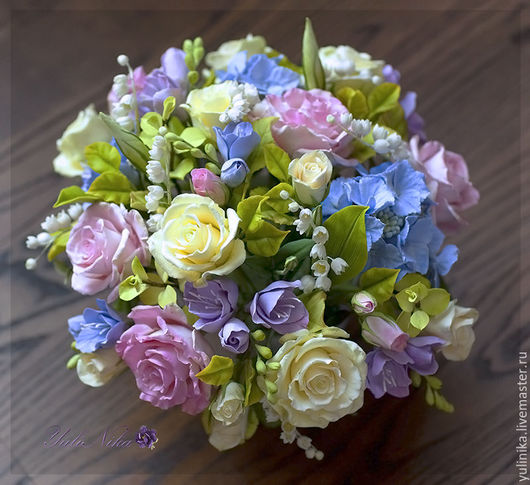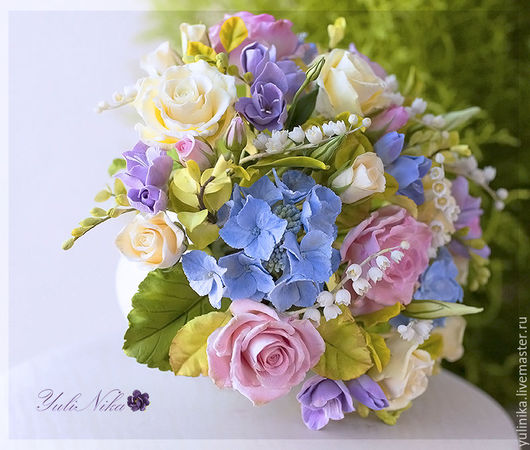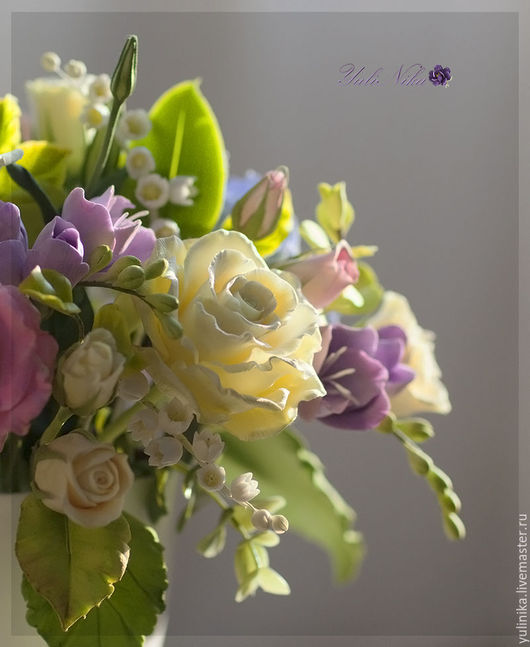 Bouquet "The Breath of Spring" – Bouquet with pansies, tender forget-me-nots and field buttercups in a vase.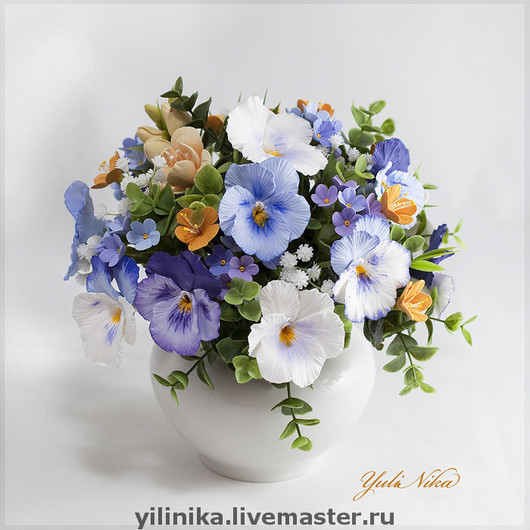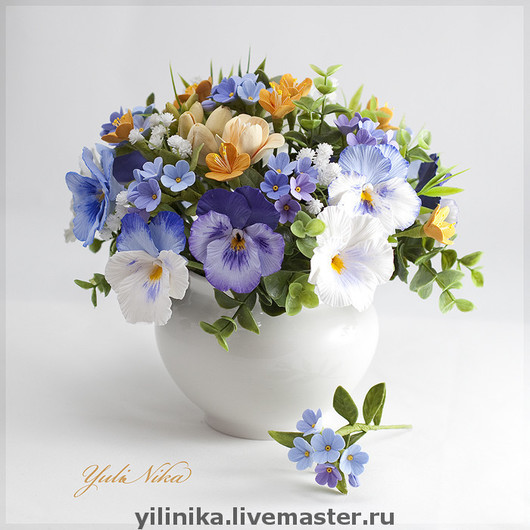 Bouquet of the bride with peonies – Gentle and very showy bouquet of the bride! Pink peonies, austore bush roses and snow-white lilies of the valley! Flowers are augmented with delicate greens of eucalyptus.  The bouquet is quite large. The flowers are made in natural size.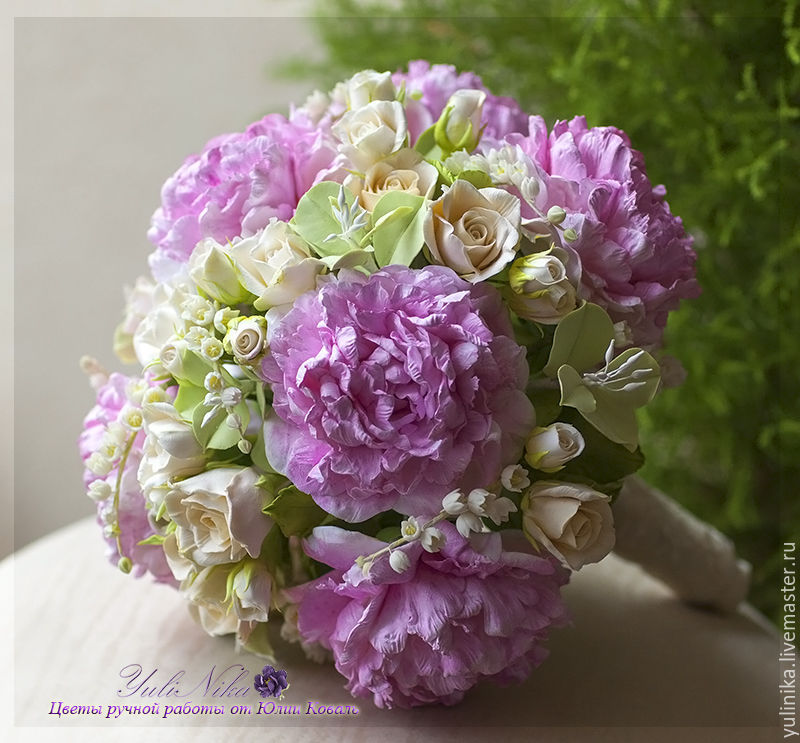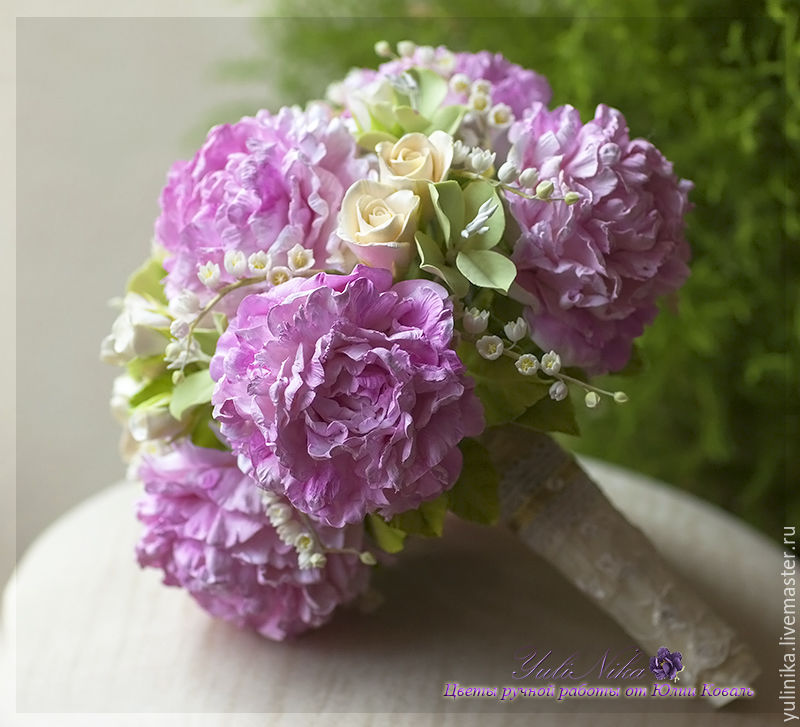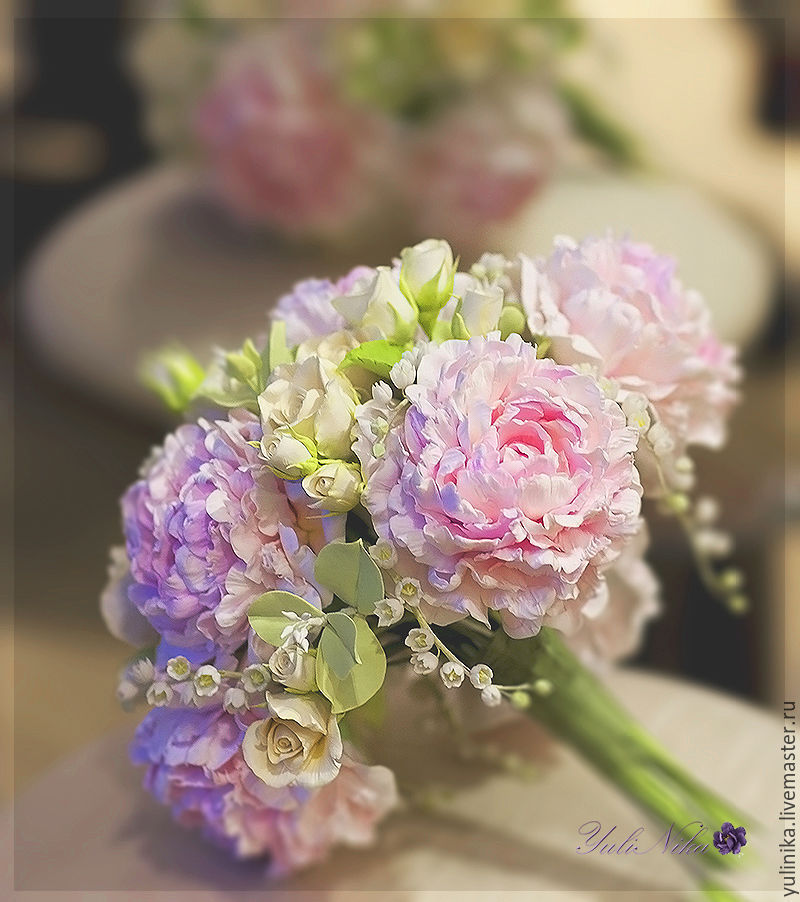 Bouquet with callas – A bridal polymer clay bouquet with dark red feces . In a set of glasses , jewelry in the hair.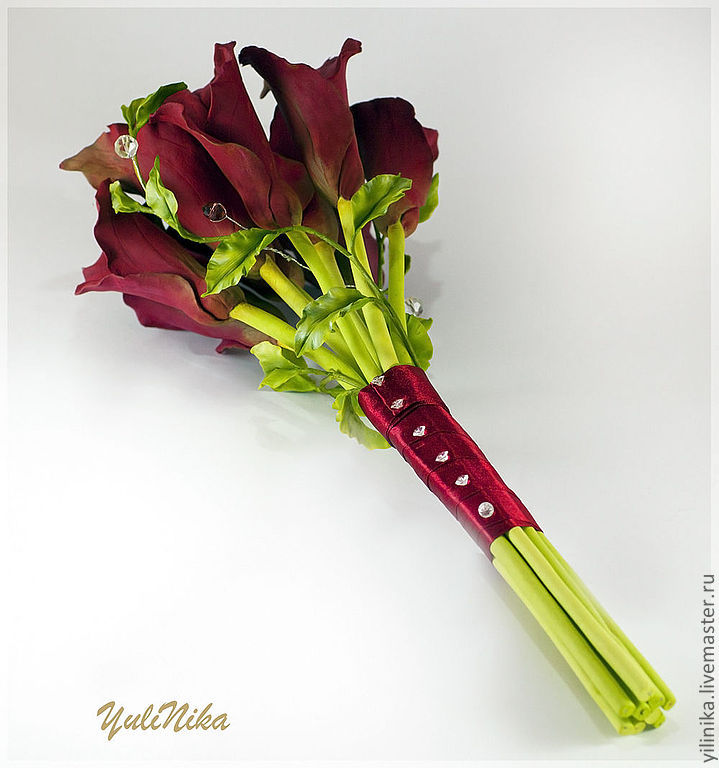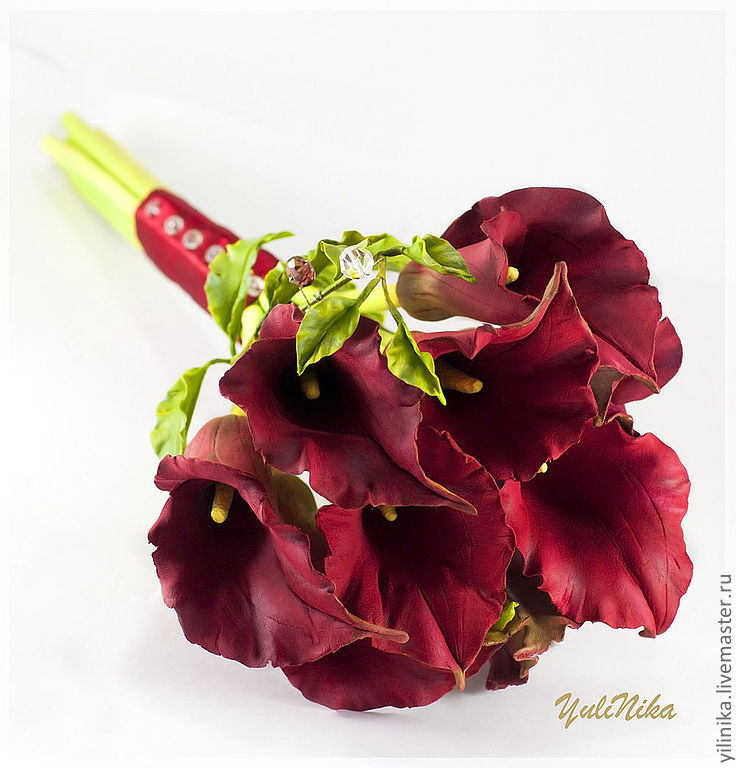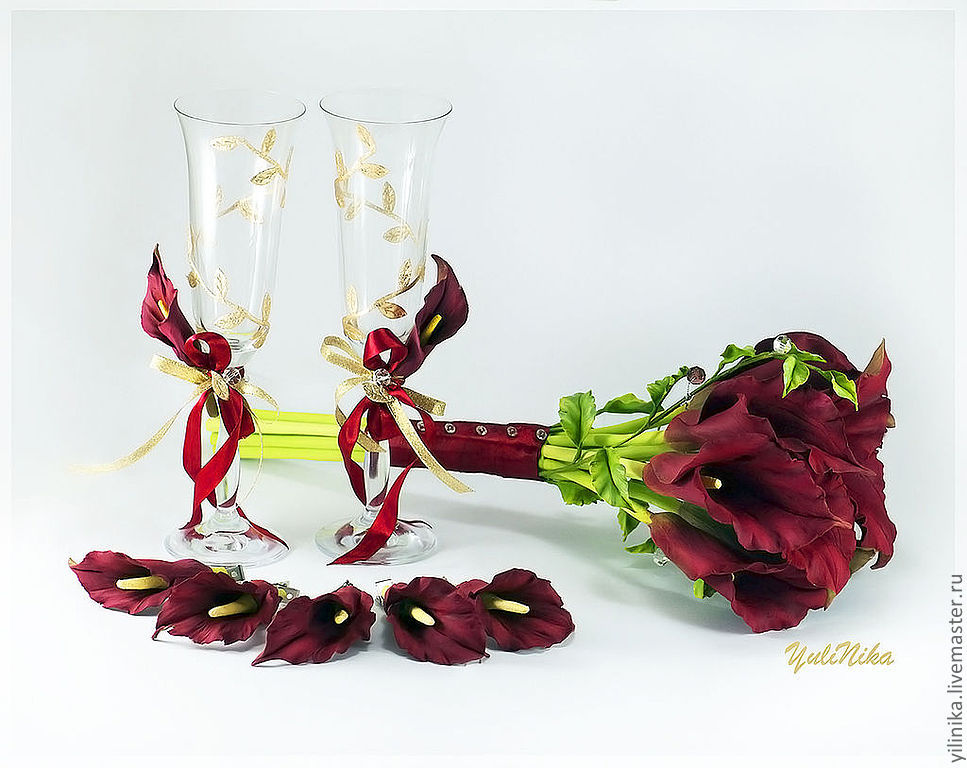 Wedding bouquet "Sunny daisies" – Wedding bridal polymer clay bouquet, boutonniere, hair clips, decorations for wedding glasses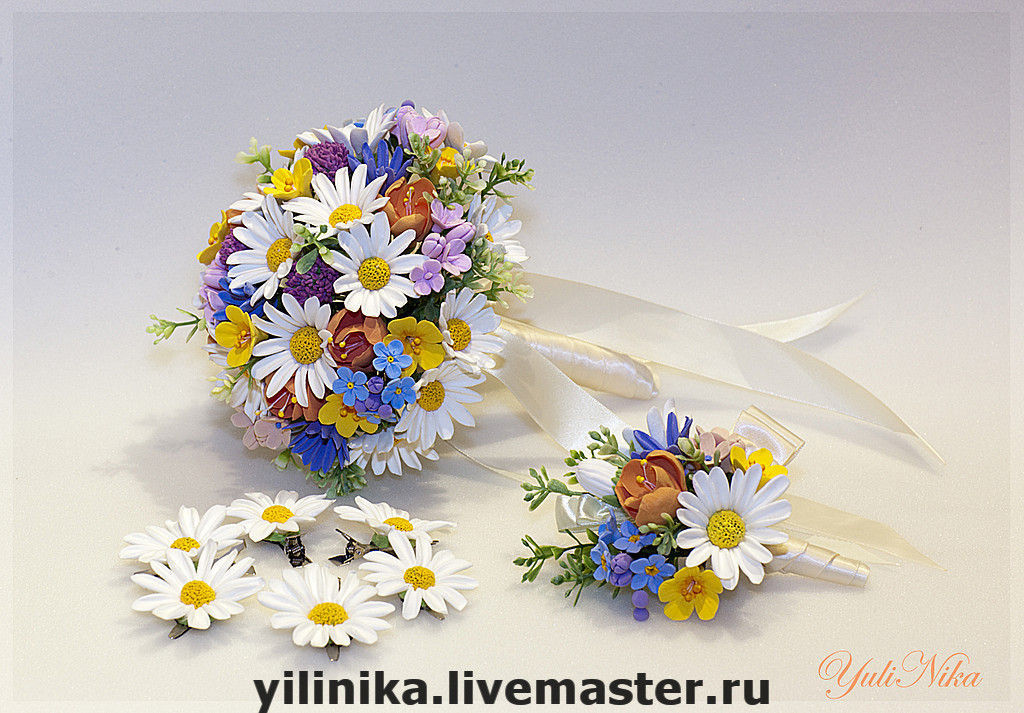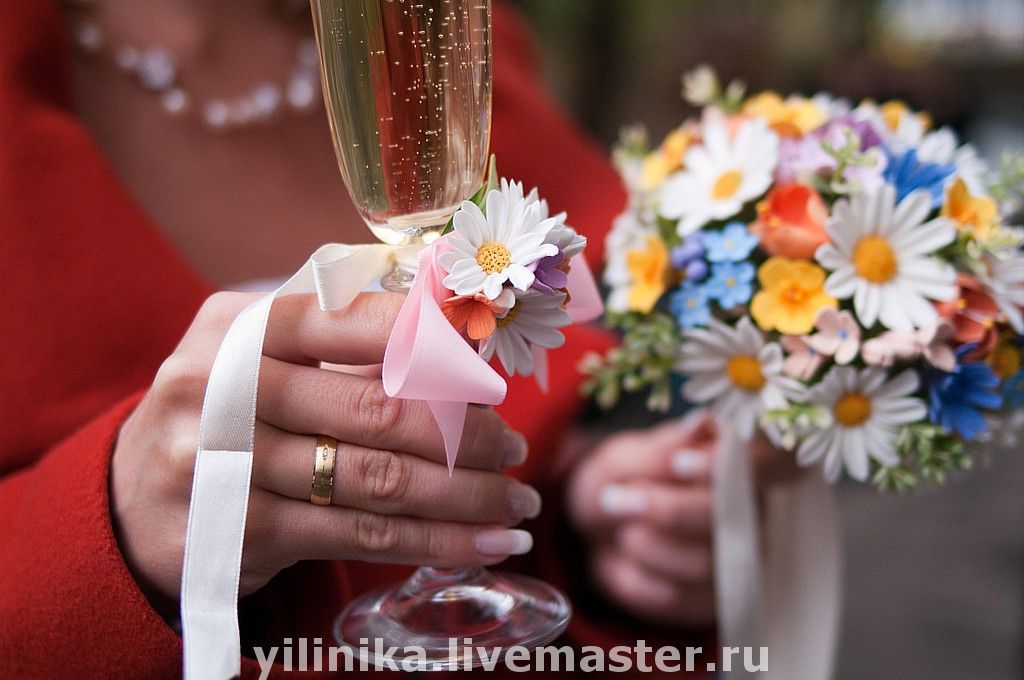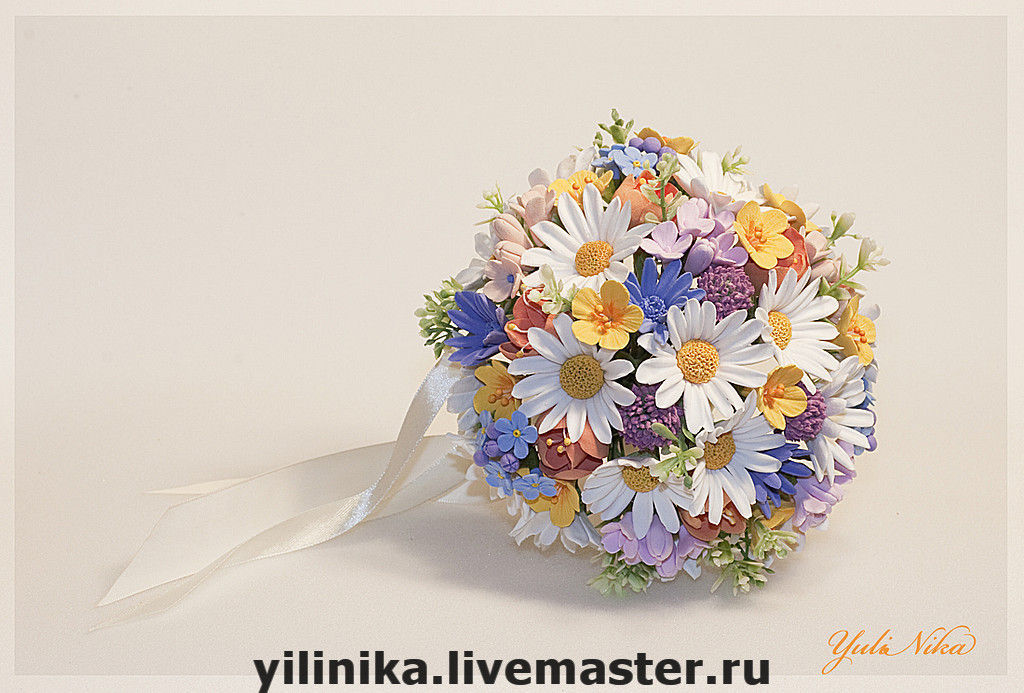 Here you can order this amazing polymer clay flower bouquets!
I wish you all success and inspiration!
See you later for more tutorials. You may consider following  my Pinterest page to get updates on free fimo diy tutorials.