Polymer clay wedding cake ornaments
Every woman knows each details about that special moment in her life. Most of the "Ms. to be" take care about the wedding ornaments a few months earlier, just to be sure that nothing is missing in that special day.  Below you will find my beloved funny to serious polymer clay wedding cake ornaments. Each wedding is complete with it's a custom polymer clay wedding cake ornament.
The classic we will remain forever through time. I just love this old couple who tells everyone that the made promise will last forever and ever.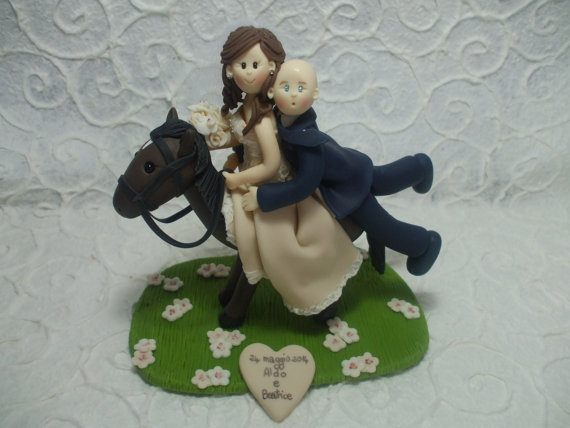 Do you love animals? Why not enter this detail in the cake ornament? An escaping couple is a funny alternative to the classic bride couple.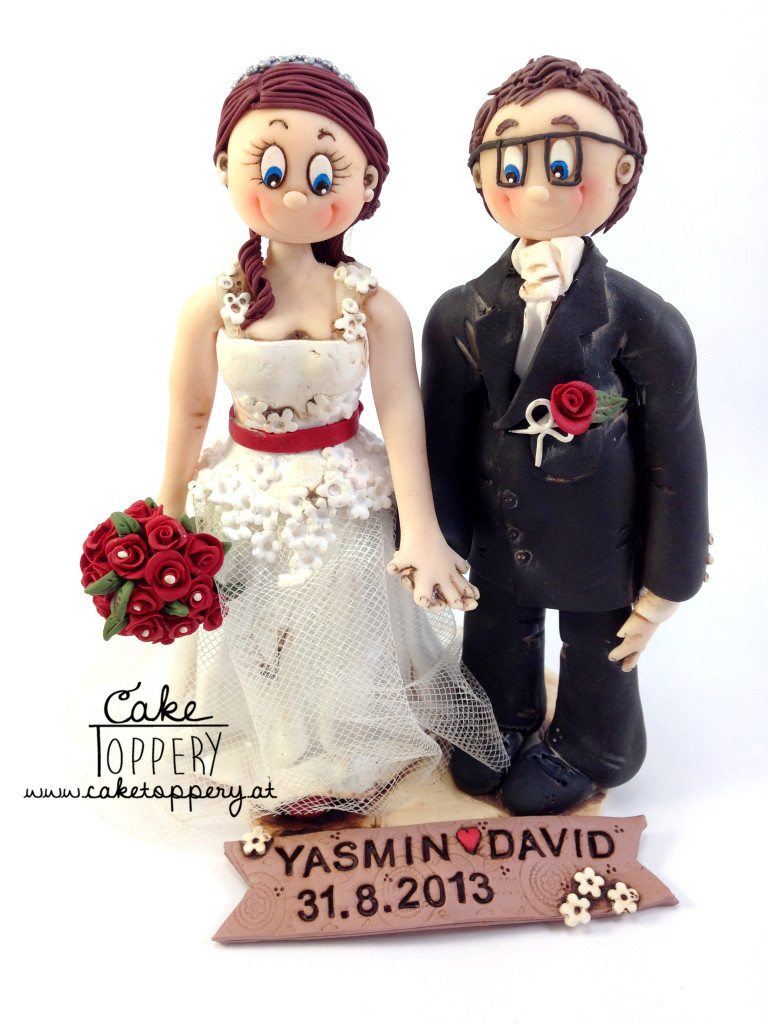 A personalized FIMO wedding ornament is perfect for the cake as well as giveaway for the guests. You can write your names or date, or both, or whatever you like on the ornament.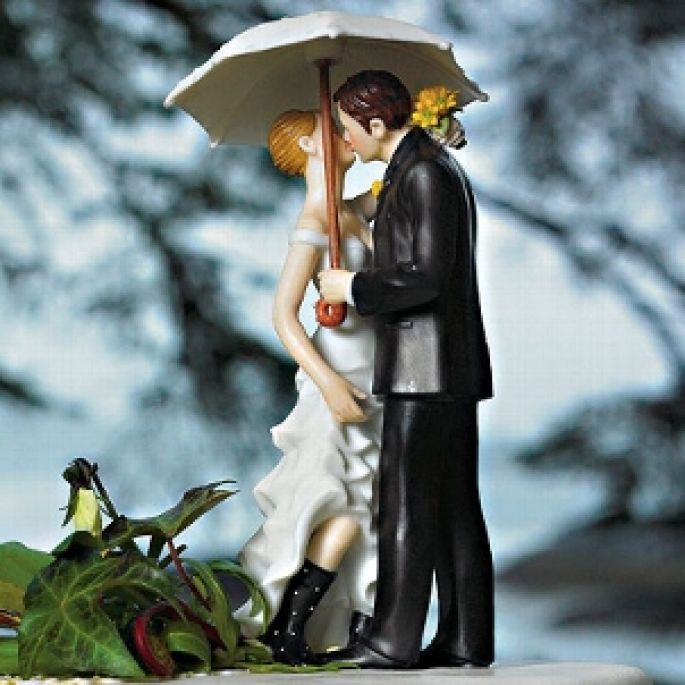 For independent women I recommend the bride with the boots. It expresses confidence and has also a sexy touch, don't you think?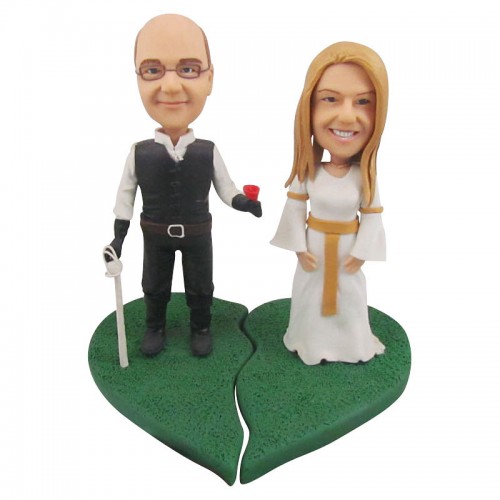 The milady and the knight for all hopeless lovers. This ornament with personalized faces brings in attention the couple's hobby.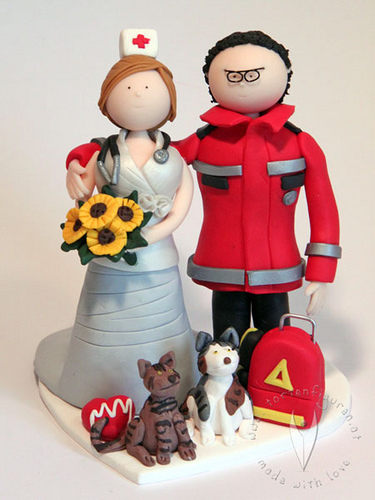 Do you simply love your job and are so proud of what you are doing? Just put these details into the wedding cake ornament and every guest will be aware of this.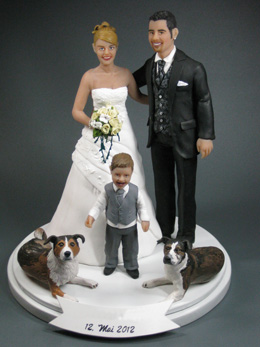 Do you celebrate your love together with your children? Why not adding them also to the cake ornament? It is a nice way of showing your beloved ones to the rest.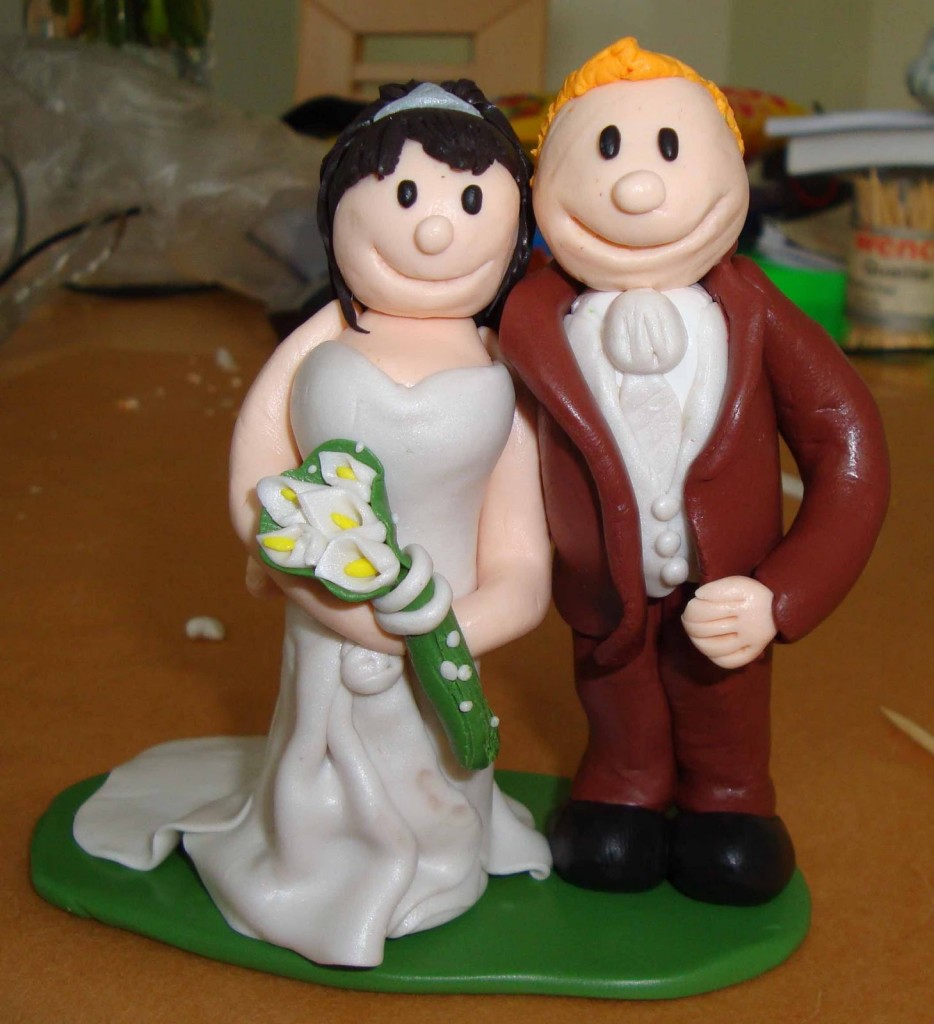 I simply love people with sense of humor. This cake ornament – the funny bride and broom – is one of my favorites.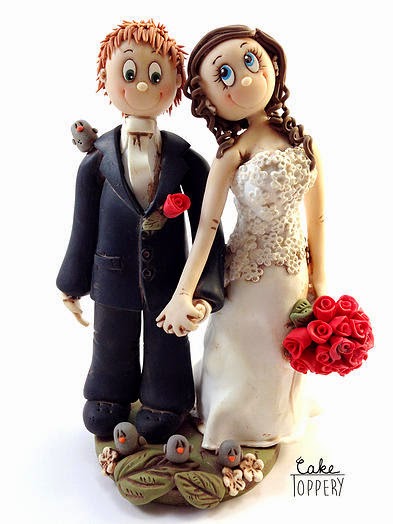 Cake Toppery offers us some romantic alternatives to cake ornaments. The lovers couple is a simply and elegant way for each wedding.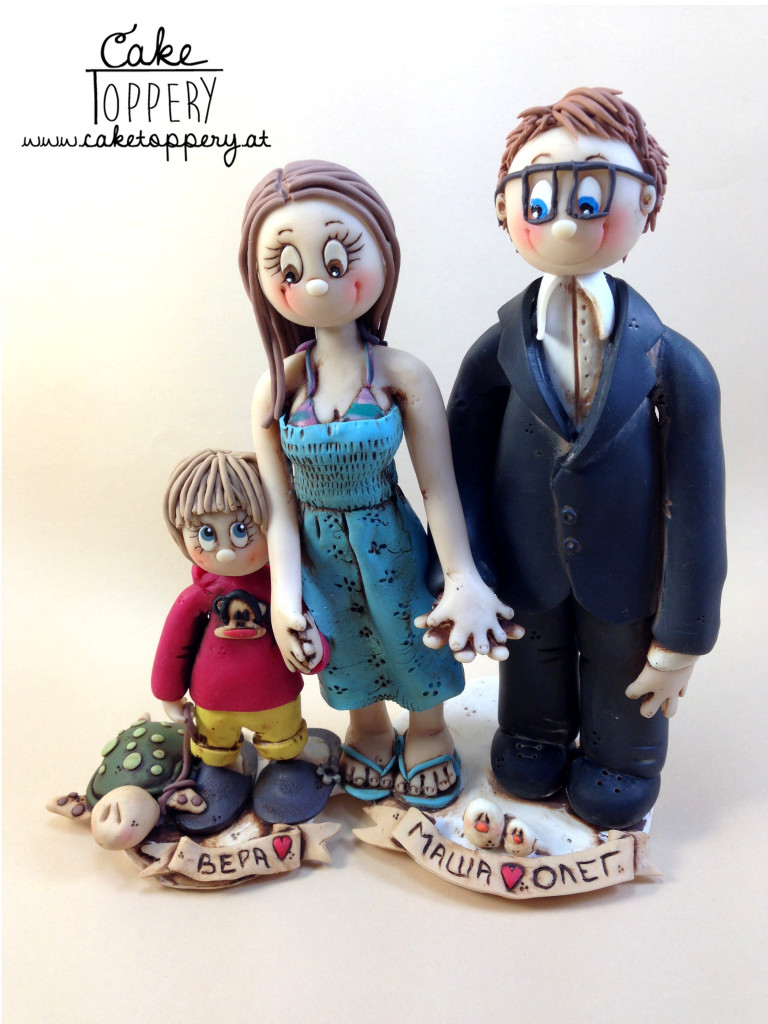 The second example from Cake Toppery is the loving family cake ornament. All family members holding hands and personalized with their names… can you ask for more?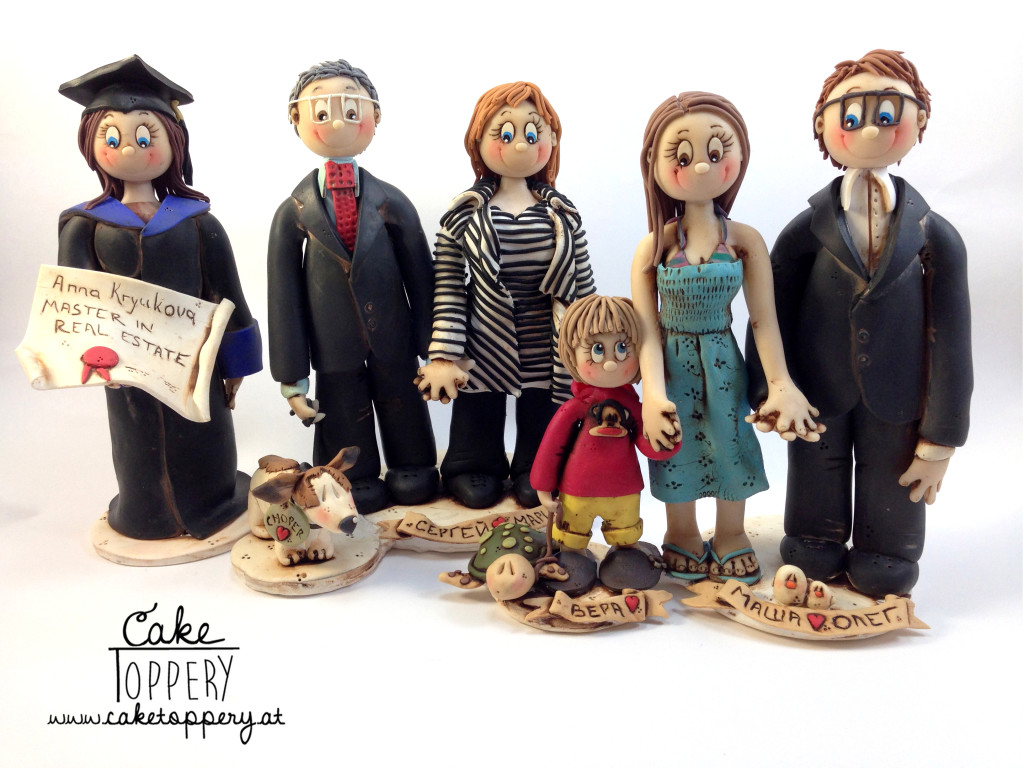 Do you have a big family? Share this precious moment with all family members and add them to the cake ornament.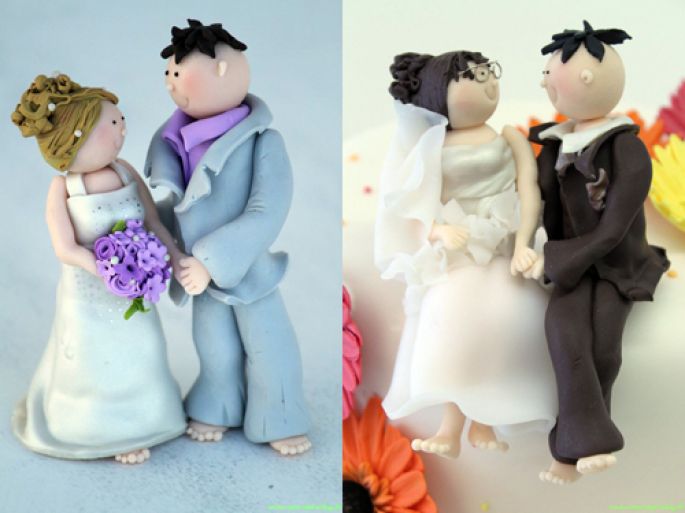 Colors can lighten up your cake ornament. Each FIMO wedding cake ornament can be made in the couples favorite color. Blue, yellow or green? Your imagination is the limit.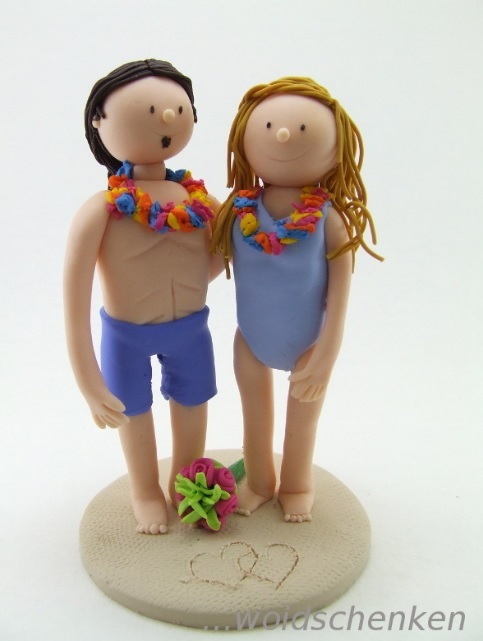 Have you dreamed of having a wedding on an island? Why not adjusting the wedding cake ornament to this theme?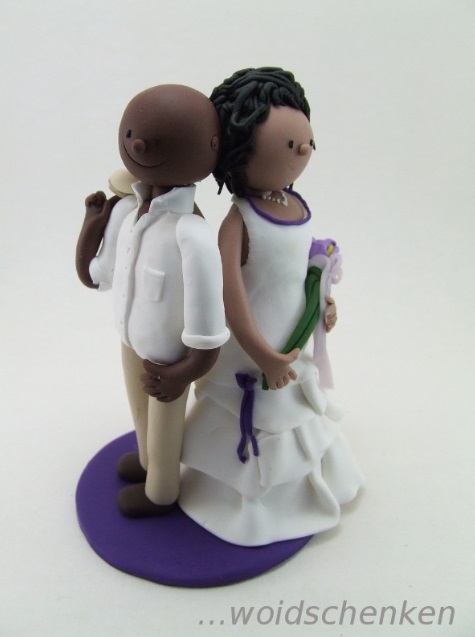 Sometimes less is everything you need. Just personalize the cake ornament with your faces and that is all you need for a perfect wedding cake.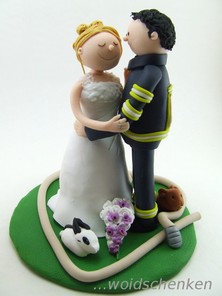 Pride of your broom? Tell everyone he is the best!
Funny people need funny cake ornaments. Put a nice carriage next to your figurines and let the fun begin.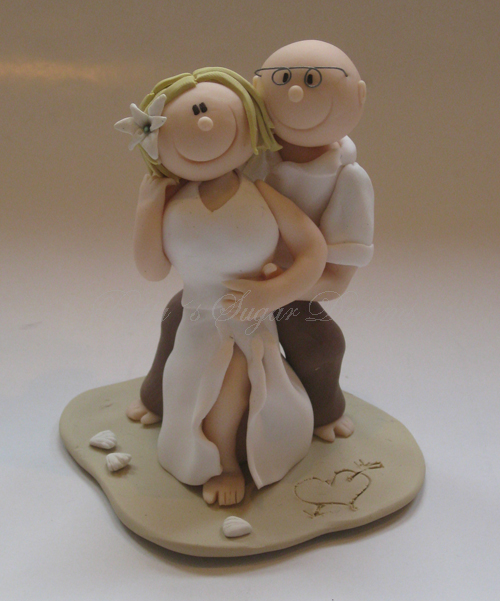 The next examples I found on torten talk. The elegance of this wedding cake ornaments impressed me. I just simply love them.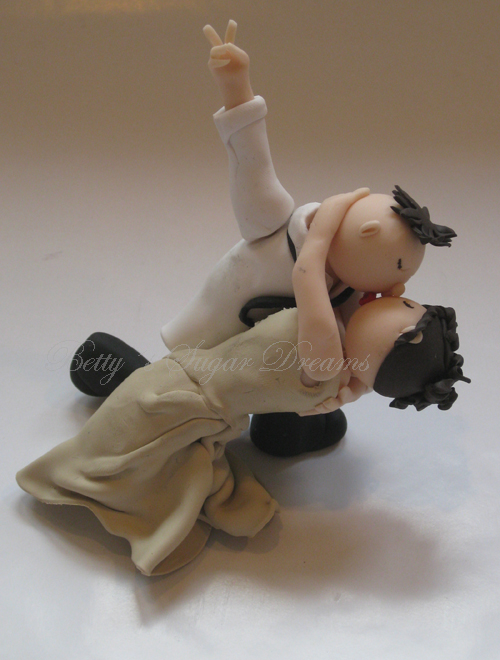 The dancing couple is for people passionate about dancing. Why not let everyone know that you are a great dancer?
Forever and ever….and nothing else is to be said.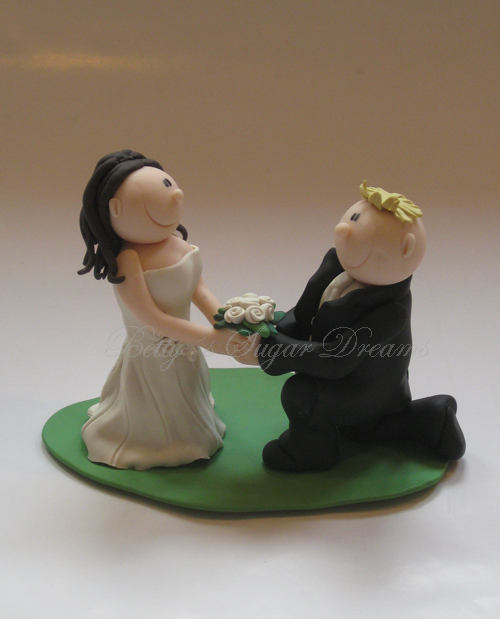 Another example of the "forever in love" couple. Simply and elegant, a nice choice for each wedding cake ornament.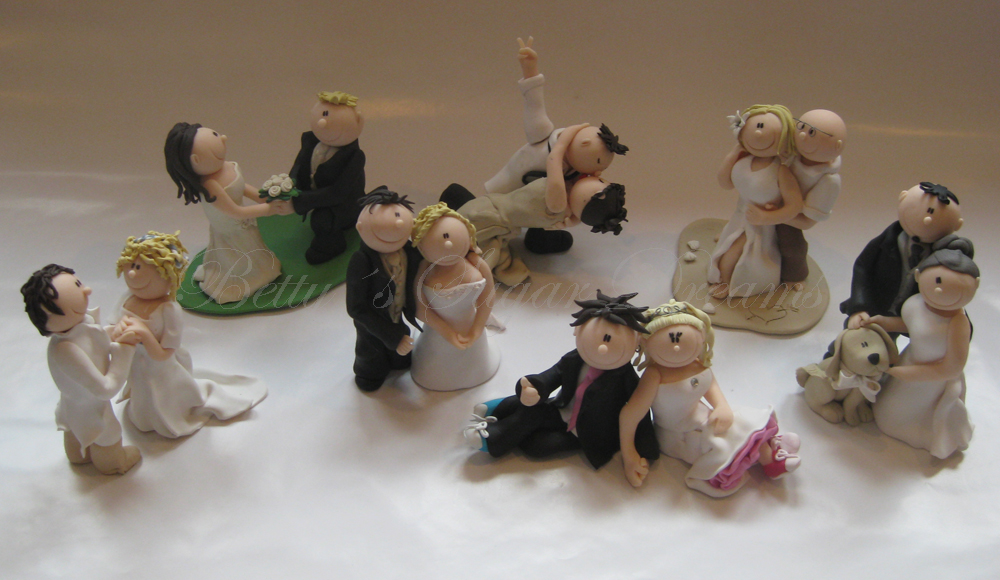 I just simply love torten talk FIMO wedding cake ornaments. I just added a selection of several ornaments that can be also used as wedding giveaways.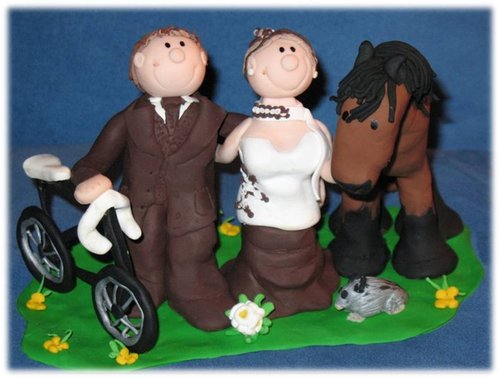 Riding through life together? Bike or horse…why not both? This amusing cake ornament is for people with strong personality.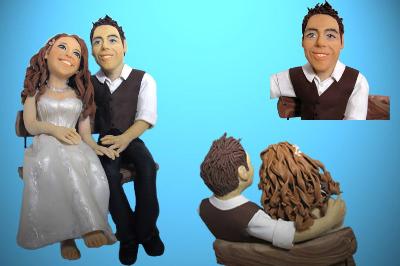 Sitting on a bench together…can something be more romantic than this? If your love story started on a bench, why not using this detail in your wedding cake ornament?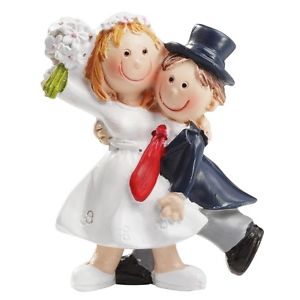 Finally together! This lovely couple just breaths love. For sure this cake ornament gets into my top 10 list.
This wedding cake ornament is for people with great sense of humor. You can tide up the broom with the ring so he has no escape.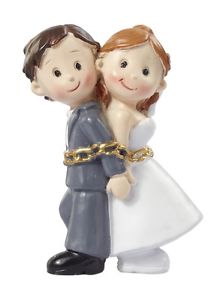 Another option is the chain, which in this case represents forever love. They both happily agree on a lifetime together.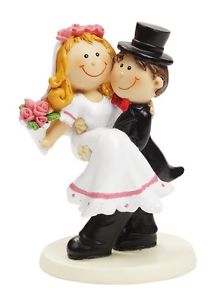 The cavalier – also a classic cake ornament. In my eyes, it shoes the promise of never ending love, from the broom to the bride.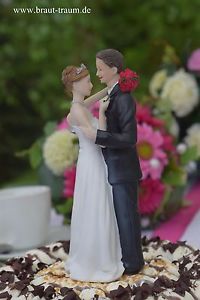 Braut Traum shows us an example of "you belong to me" couple. What can be more beautiful than feeling you belong to each other?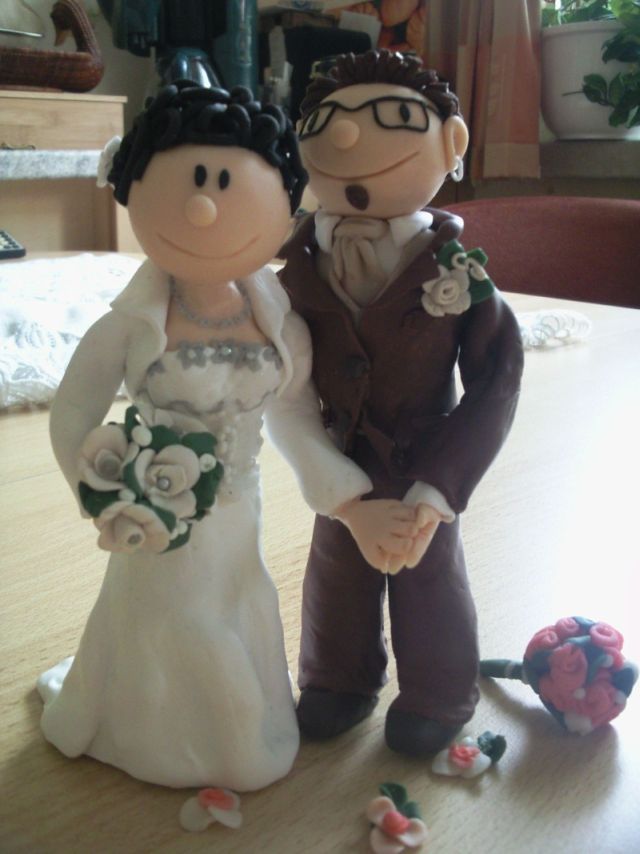 Simply elegant this wedding cake ornament. As all others, it shows the happiness of starting together this beautiful journey.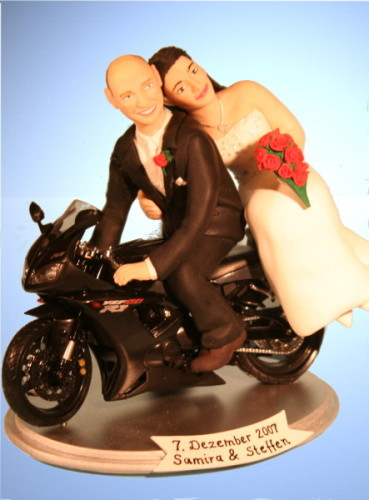 Starting the journey of a life together by bike? Why not? Your imagination is the limit to FIMO wedding cake ornaments.
No matter if personalized, funny, classic or elegant a FIMO wedding cake ornament can offer to you a memorable moment. Hope you have enjoyed this selection of cake ornaments.
Read more interesting materials about giveaways here. Hope you will find your precious ornament or giveaway for your special day.