Polymer clay airplane tutorial
Today's idea: polymer clay airplane tutorial! I definitely know what you are thinking and yes I may start looking for summer holiday destinations :). And this is how I get this new tutorial idea: polymer clay airplane.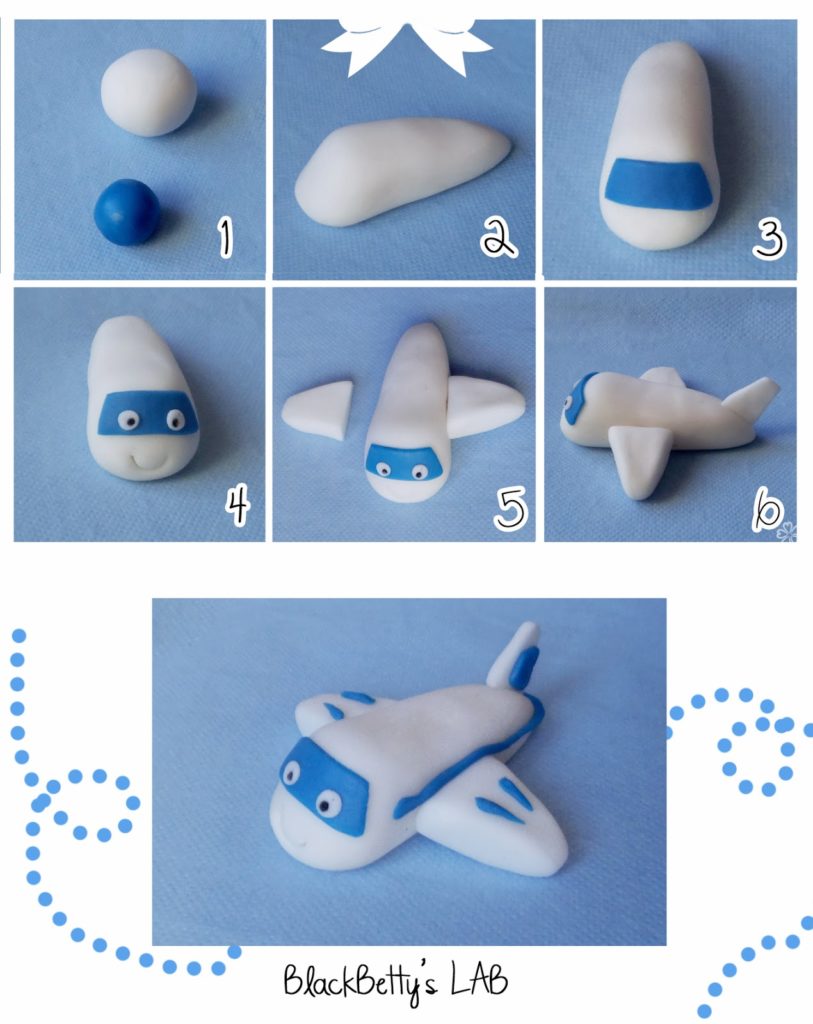 1. Prepare the dough of white and blue polymer clay. You don't need a pasta machine, only use your hands.
2. Fold the body from a cylindrical shape. M
ake a pointed end, while the other will have a flat and inclined surface.
3. Cut out a sheet of blue polymer clay in a trapezoid shape to make the front glass.
4. Add the white balls on the glass and draw a black dot inside to make eyes.
 You can as well 
even engrave a beautiful smile!
5. Take the white polymer clay and model the wings, giving them a triangular shape but slightly rounded corners.
Glue them to the sides of the plane or use a toothpick to fix them.
6. Finally add the tail in a trapezoid shape (as shown in the figure).
You can use whatever colors you want to decorate you. This polymer clay airplane tutorial from black betty's lab is just to inspire you.
You can also make small polymer clay airplanes and add them to your bracelets, rings or pendants.
I love this polymer clay airplane tutorial! What do you think? I feel like i'm taking off to my next holiday.
Get captivating new tutorials just like this one by following my Pinterest page .
######