Polymer clay Halloween pendants and necklaces ideas
Need some unique jewelry for your costume? Find it here! I collected for you some amazing ideas of polymer clay Halloween pendants and necklaces.
Get ready for Halloween with this miniature pumpkin necklace! One small pumpkin is hanging from a bronze chain necklace with a light orange swarovski bead for extra glam.
Source: PieceOfCakeHJ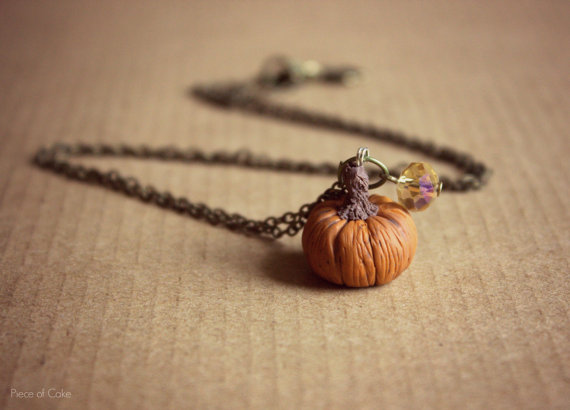 Polymer clay Halloween witch pendant necklace
source: JoeyAtelierCreation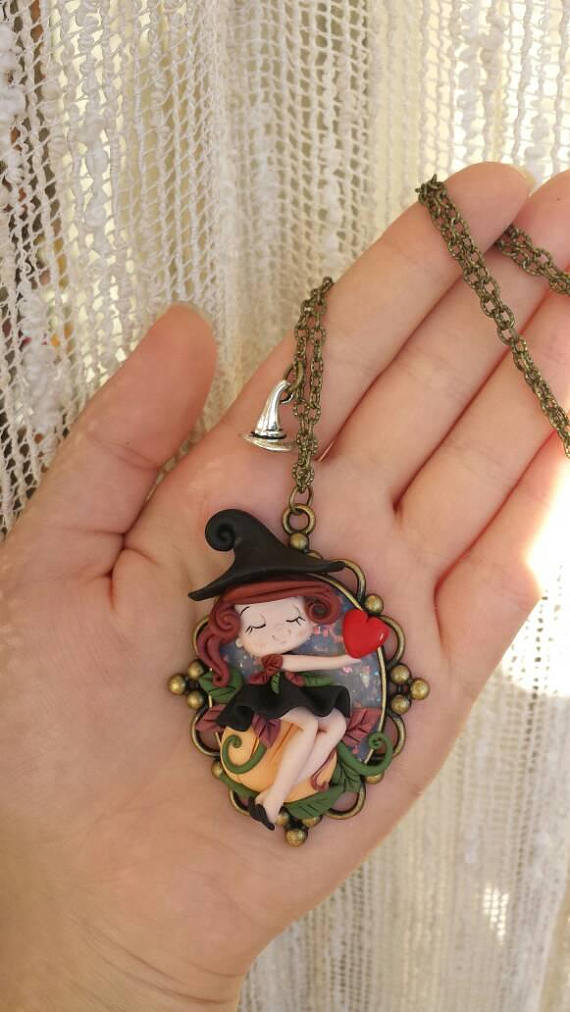 Realistic miniature candy corn sweets in a miniature corked glass bottle which was ment to be a sweet necklace  – same source
source: Mimitopia3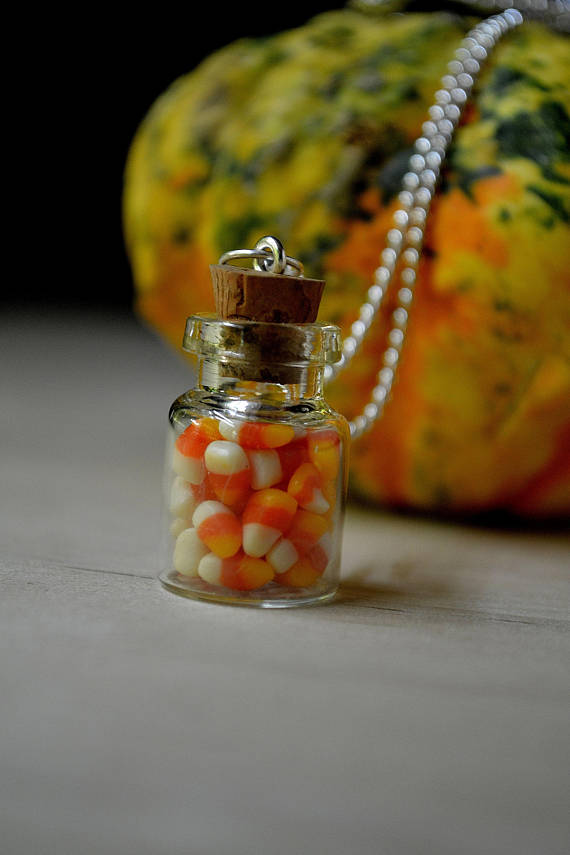 Red velvet devil cupcake necklace decorated on the top with whipped cream,cherry sauce and devils horns – same source
For more polymer clay Halloween cupcake pendants click here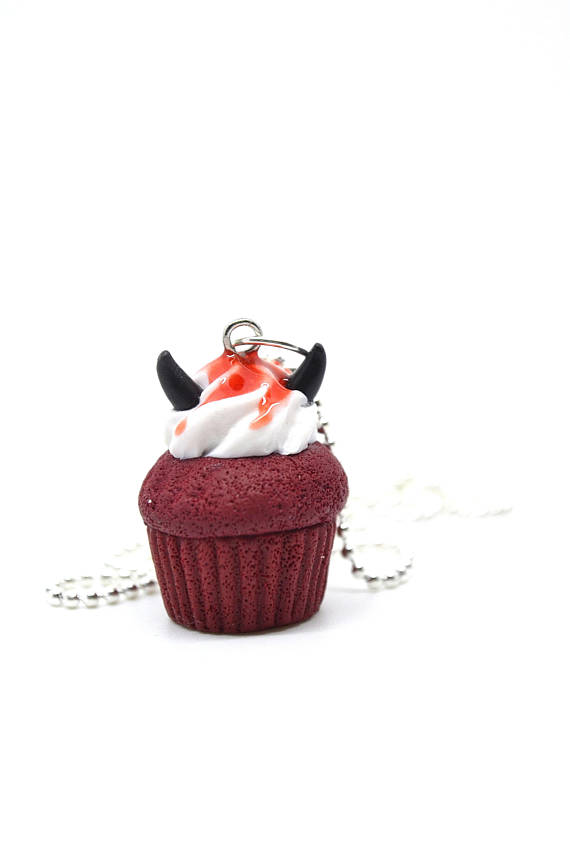 Witch Halloween Necklace in clay –  source: PerleDelBosco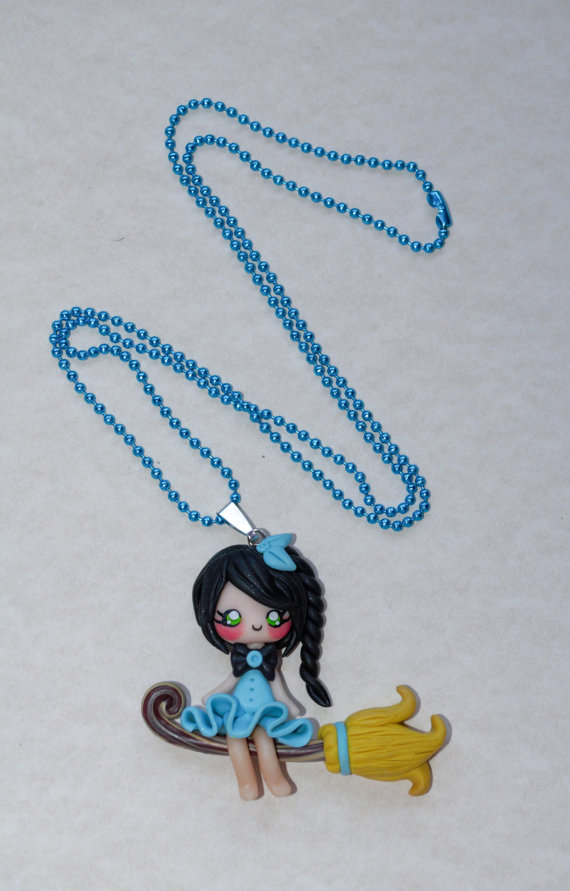 Black bat pendant made of polymer clay – source: ViaLatteaArt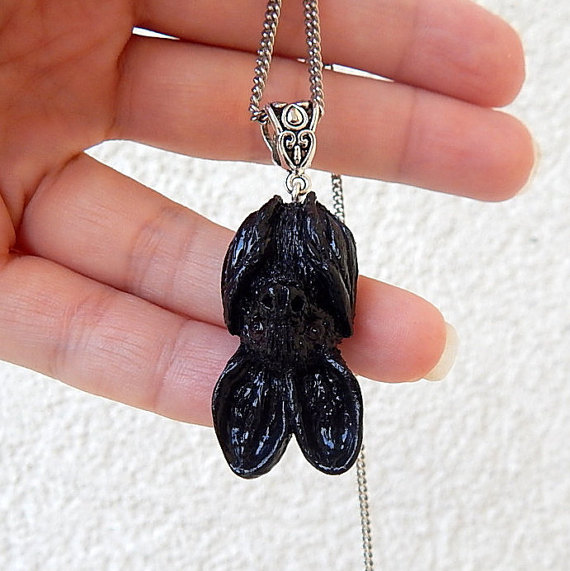 This necklace features a small 3D shimmery black witches hat charm made from polymer clay. – source RobynLeesArtwork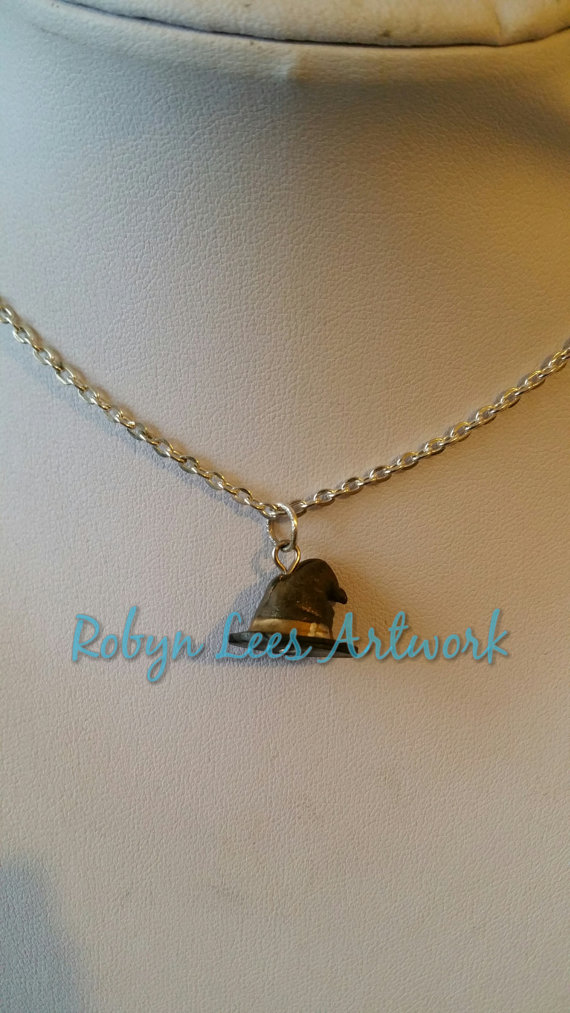 Halloween pumpkin face with a cute purple hat, all made of polymer clay.
source: MarisAlley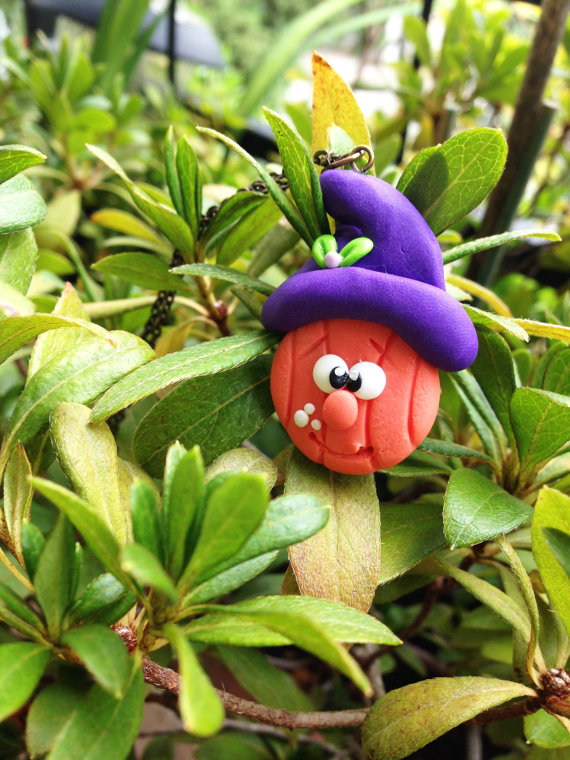 From the same artist a house disguised in halloween theme as a pumpkin with a stylish big black hat with polka dot design! A cute mini pumpkin is hanging from the hat, too!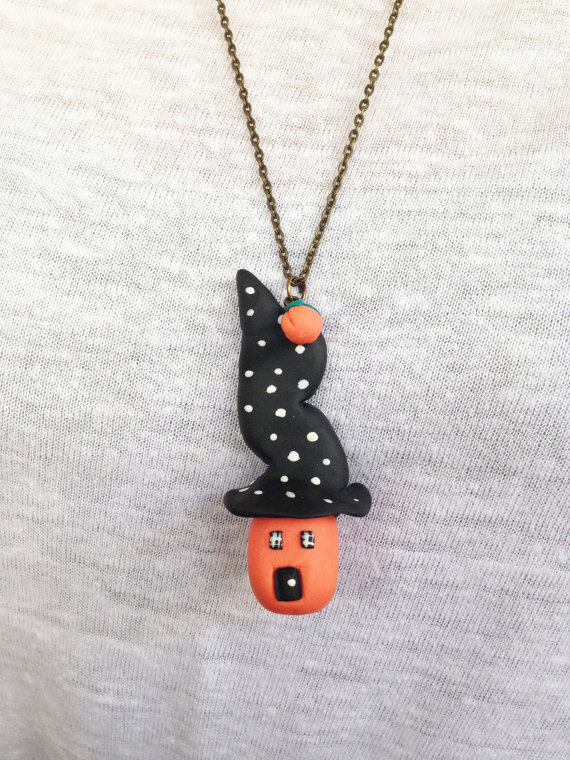 Also from the same artist we have a nice idea: funny ghost reminding the Casper we all love!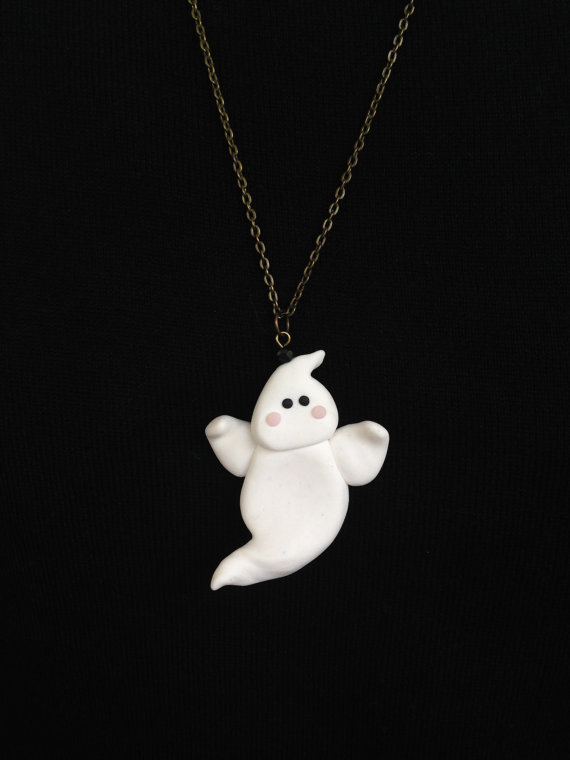 Another nice idea is a cute creepy pumpkin necklace from BrunaZassou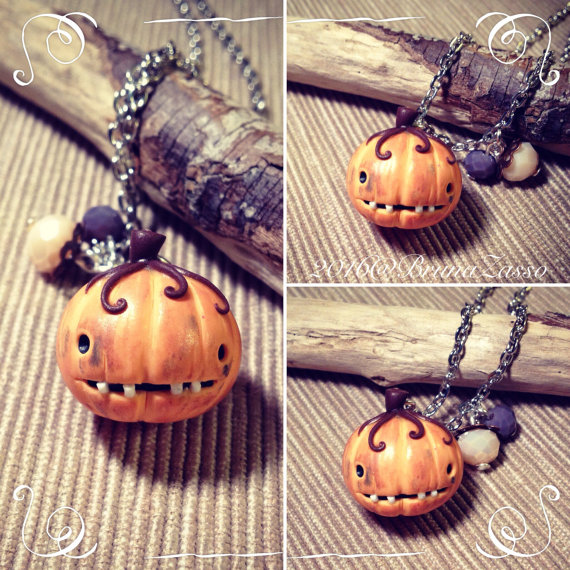 This less than spooky little lady is looking to bring a little bit of magic to her new home. She is ready to fly to you with broomstick in hand from ShellBellesCreations!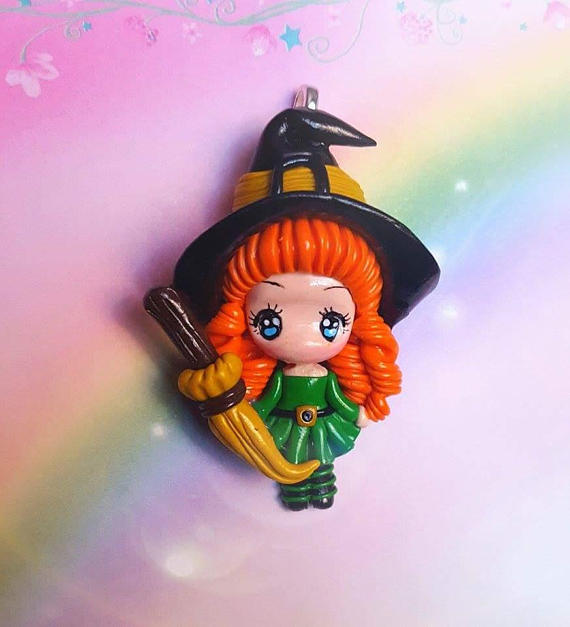 And some other nice polymer clay pendant from the same atist.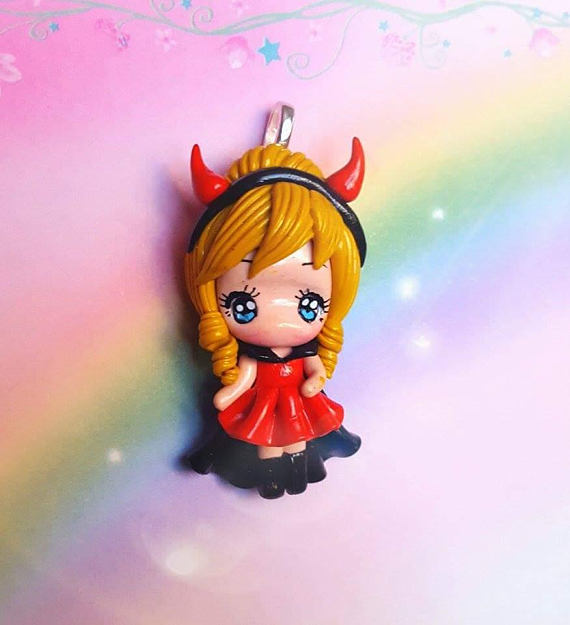 The next beautiful pumpkin necklace is realistic looking and extremely detailed. Source: CraftchemyGiftShop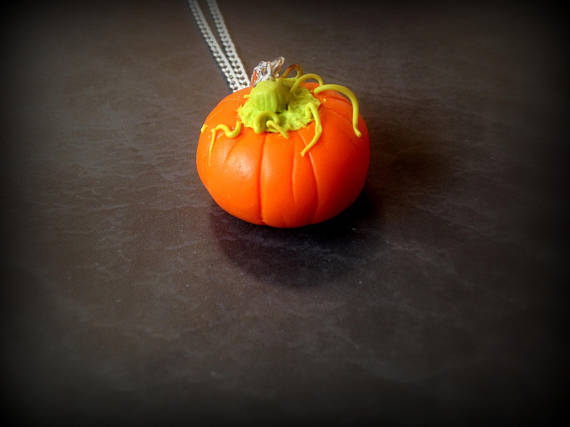 CraftchemyGiftShop had an amazing idea: Vial of Blood Necklace. This beautiful and elegant necklace will make a perfect accessory to your Halloween Costume. Vampire, Witch, even werewolf, all can use a vial of blood. Large glass bottle, featured on bronze tone chain fitted with lobster clasp. Glass bottle is glued shut for safety.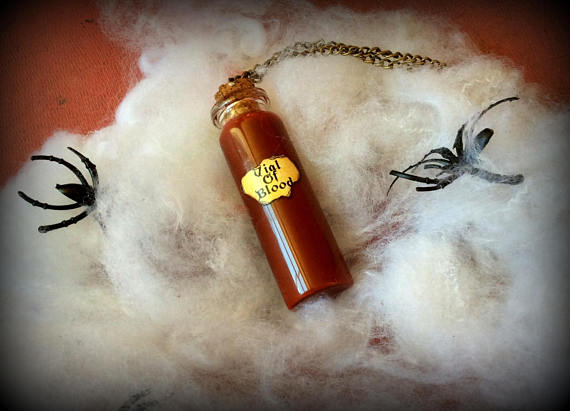 Carved pumpkins are scary enough! What crazy scientist would combine them with gears? Run for your lives cause it change its aspect!
Source: CrumpledFantazies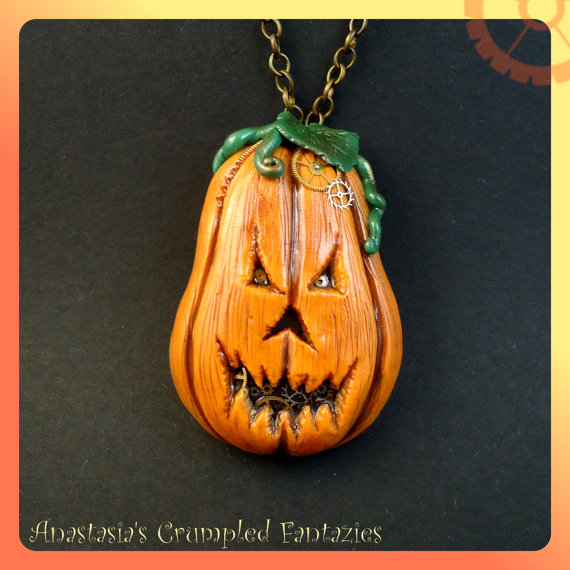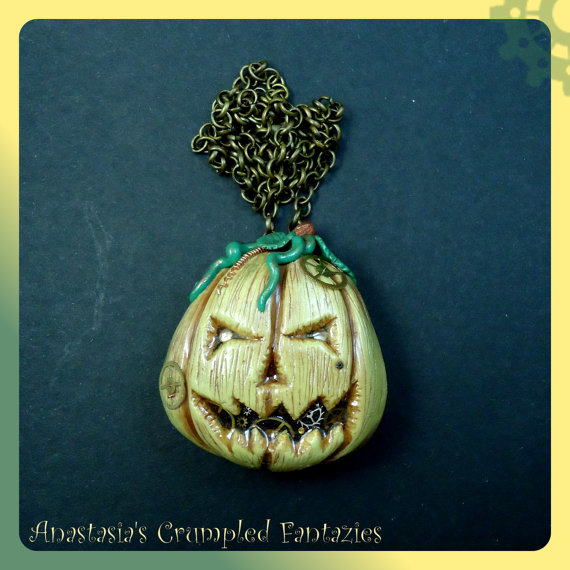 This brain necklace is the perfect little accessory for Halloween lovers with this creepy veins. This necklace would make the perfect gift for the person who loves being a zombie! If you're the brains of the operation, or a zombie in disguise, you will love this brain heart necklace. Creepy… but sort of cute, right? TinyTreatz is its artist.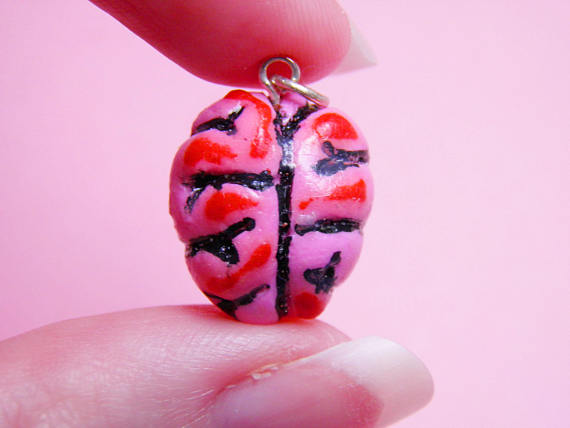 I decided to end up this collection with the same idea as I started it: a witch polymer clay necklace. This one is created by ElviraCarangi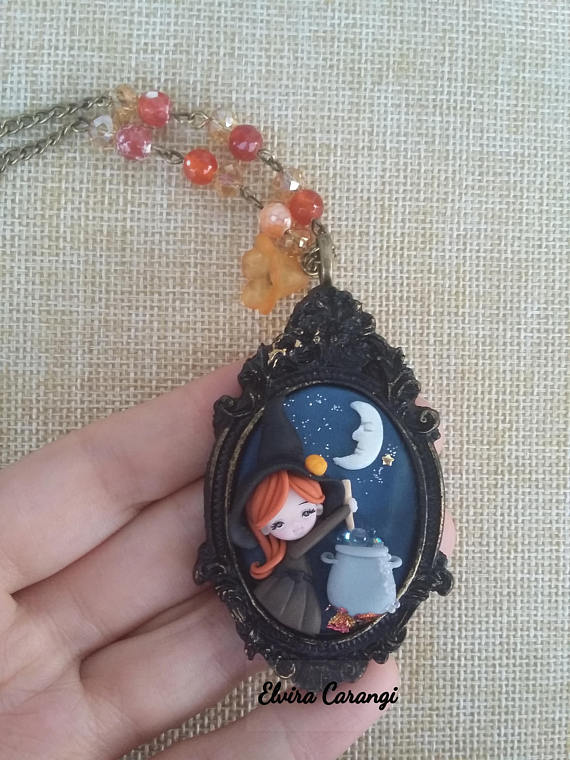 Did you enjoy this selection? You want to see more? Go to this page to find more Halloween ideas to DIY.
If you want any of this polymer clay Halloween pendants check the link from the source: they are all for sale on etsy!
Don't forget to follow my Pinterest page to get new ideas and updates on free fimo/ polymer clay free tutorials.
Thank you so much for visiting! I hope to see you soon!