Polymer clay triangle ring
Hello ladies! You haven't seen anything new for some time, but I have the best excuse: I'm redecorating my studio.  Enough about me, let's keep it to the subject: polymer clay triangle ring. They have beautiful patterns, lovely colors and by wearing them you will attract all the attention.
These beautiful collection "polymer clay triangle ring" is made just for you. You can order any of items presented here over Macrani shop on Etsy platform. I encourage you to make a visit to Anita Papoulia's shop, there are some treasuries waiting to be found.
I love the gradient of this polymer clay triangle ring. The black color between the layers make it look more appealing
Here are four color variation for the triangle ring, but I'm sure that there a lot of other color combination that would look as god as this ones.
The blue green back version :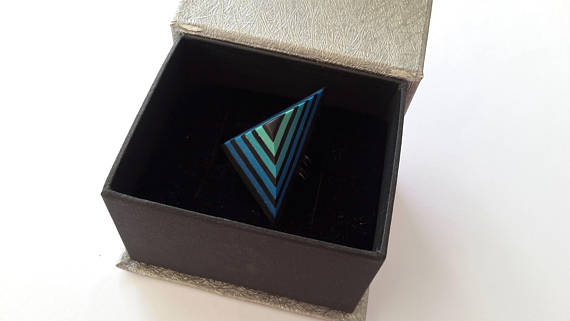 The black and white version: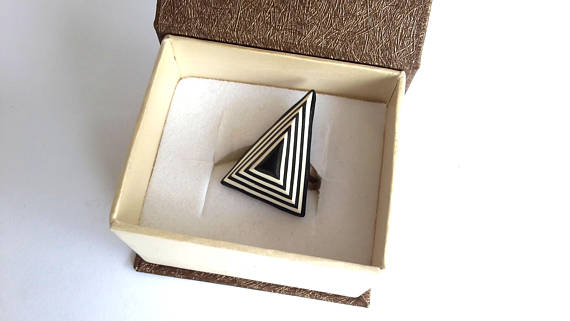 The orange, white, black version: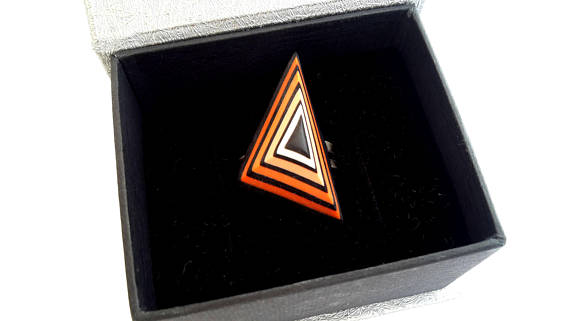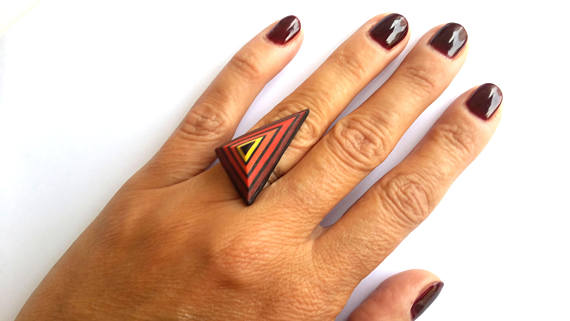 The black, violet, white version: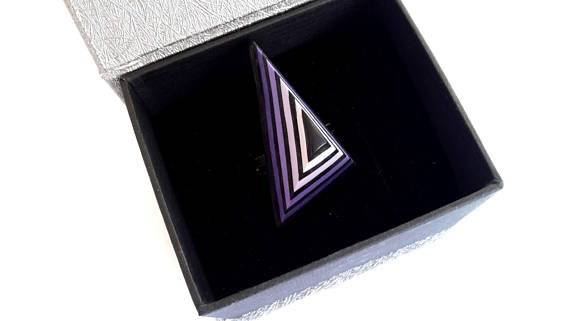 With these four color combinations for sure you will get covered any outfit for any event you might want to attend.
What is your opinion on these triangle rings? Which one would you wear and with what occasion? Personally I gotta say I love them all.