Gorgeous polymer clay canes bracelets and rings for this summer
Polymer clay canes are a great way to create stunning piece of jewelry.  We all know that accessories are the most important part of our outfits. Weather you are planning to wear them yourself or give them away as a present they are the best choice.
This set of bracelets and rings will look sophisticated, classy and modern in any occasion, weather you will were them on a cocktail party, barbecue with friends or pool party.
The color combination makes them easy to match to nearly any outfits. Or, if that is the case, they can be a nice color spot in your outfit.
Following this tutorial can help you make new patterns with the colors you like or the colors you feel fits best with your preferred outfits.
For the next polymer clay bracelet you'll need a few items to work with:
Polymer clay colors by choice
Polymer clay extruder
A bracelet / ring groove cuffs
Will and focus
First of all select the cuffs you'll be working with. I've selected a couple of rings and some bracelets, thin and thick.
The next step is to select the colors you will use. I've choose a combination of pink, blue and white.
I assume that all of you already know how to make canes, but just in case you are new to this you can learn from this great tutorial how to make polymer clay canes
Once you've got all of the canes ready to go you simply stitch them together on the cuffs. Try not to deform them in this process as they will look ugly and deformed.
After stitching the together and obtaining the desired result all you need to do is bake them for five minutes and they are ready to be the salt and pepper of your favorite outfit.
Enjoy the following polymer clay bracelets made with this technique.
Pink rings and bracelets are youthful and very easy to blend width almost any outfit you will were.
If you need a color color splash in your outfit you can add a blue or pink bracelet.
I simply love this simple olive cuff.
Check out this pink and olive rings, they certainly will stand out.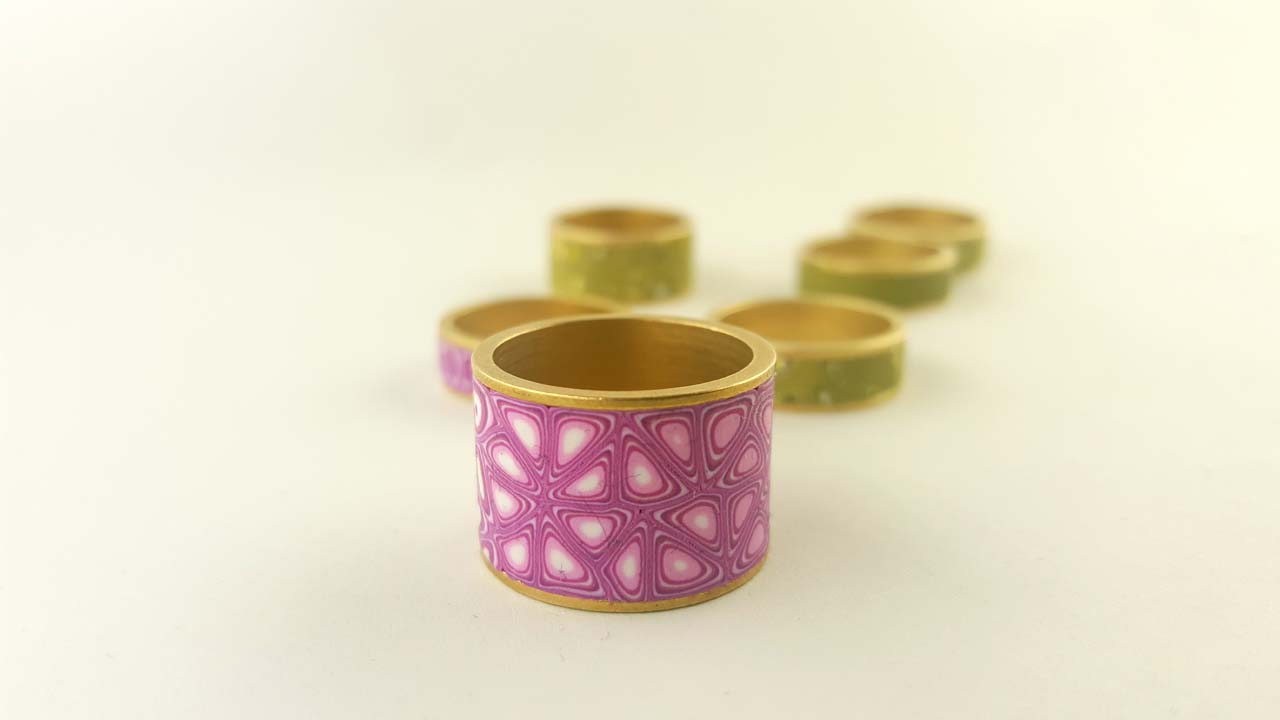 Olive rings area also a very nice choice for the summer days.
Check out this beautiful colorful bracelets.
Simple olive cuffs are also very good choices.
Very nice blue bracelets.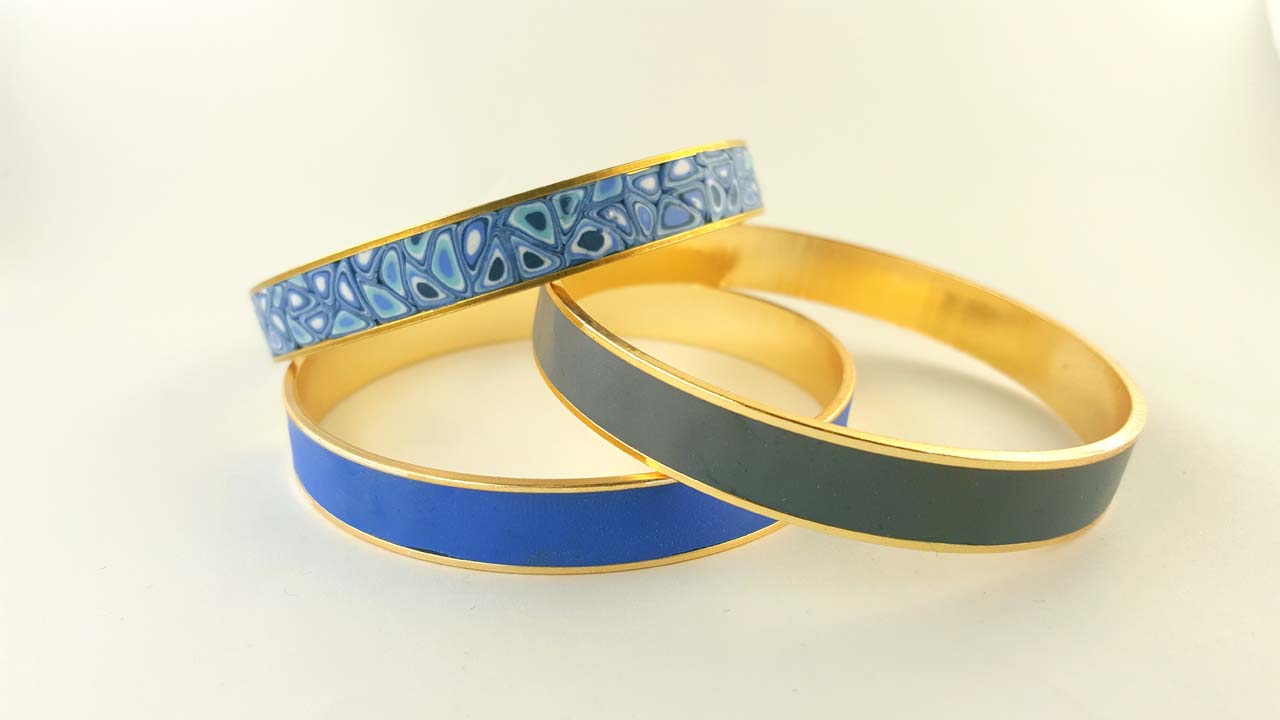 For more polymer clay bracelets ideas click here.
Get captivating polymer clay new ideas and tutorials by following my Pinterest page .
 
######