DIY 11 polymer clay paper clips ideas
office life: a generation of no colored workers…
Don't you think that even office supply are monotonous? What do you think about some custom paper clips in all kinds of shapes? Below you cand find some DIY decorative fimo paper clips ideas that will definitely surprise you.
I'm definitely going to keep these in mind for future gift giving opportunities after I've made a couple for our use at home. I think they would be great paired with a book as a gift for someone who loves to read!
Wouldn't it be cooler to have your own custom paperclips? What do you think? What's your favorite?
Artist: variasmanualidades
Artist: bearduck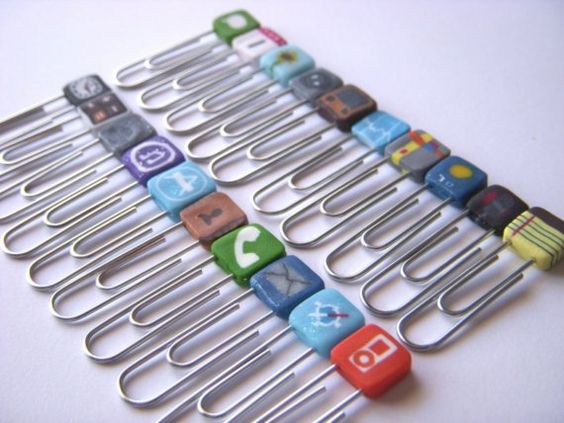 Artist: emileespeaks
Artist: Hildamar Cadenas
Artist: shaysclays
Did you enjoyed this collection of polymer clay paper clips? Are not you more productive when you are surrounded by the things you like? Isn't it a nice project for this weekend? It could also be a nice gift for a kid or even for an adult that loves handmade work. I bet you don't know one single person how does not use paper clips! Be creative and surprise your friends!
Don't forget to follow my Pinterest page to get new ideas and updates on free fimo diy tutorials.
Thanks for visiting!
######