Colorful heart pendant
Check out this collection of colorful heart pendant items. This modern pieces are a perfect gift for Valentine's day. The items presented here are for sale on Etsy's shop Bluefirekreations.
Colorful heart pendant
Polymer Clay Pendant Smiling Heart
A beautiful polymer clay pendant in silver, blue, green and orange colours. This pendant has abstract patterns embedded into it and the heart shape appears to have a textured smile.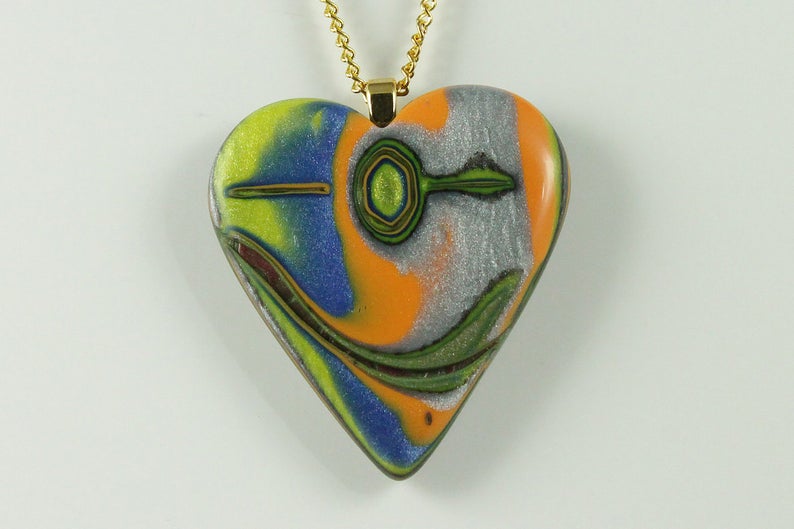 Mokume gane clay heart pendant
This is a handcrafted polymer clay heart with a textured copper coloured pattern opening running across the width and a silver plated bail.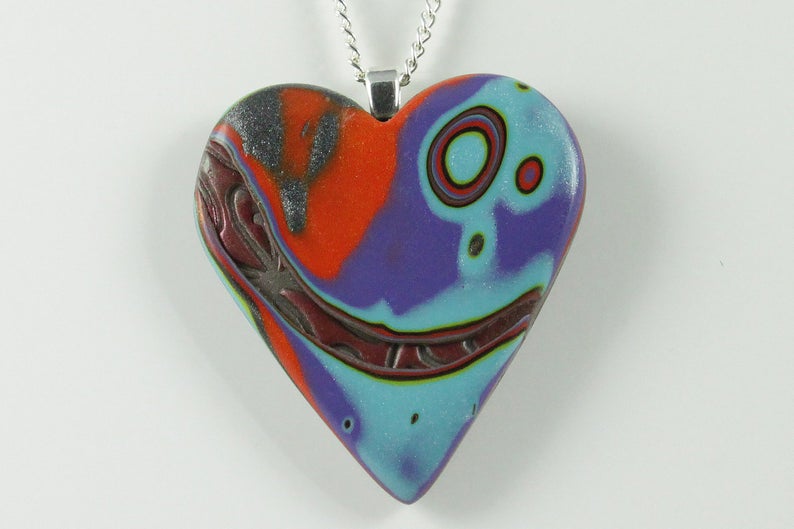 Polymer Clay Heart Pendant with Copper Spiral
This is a handcrafted polymer clay heart shaped pendant with a metallic silver background and green,turquoise purple and red highlights.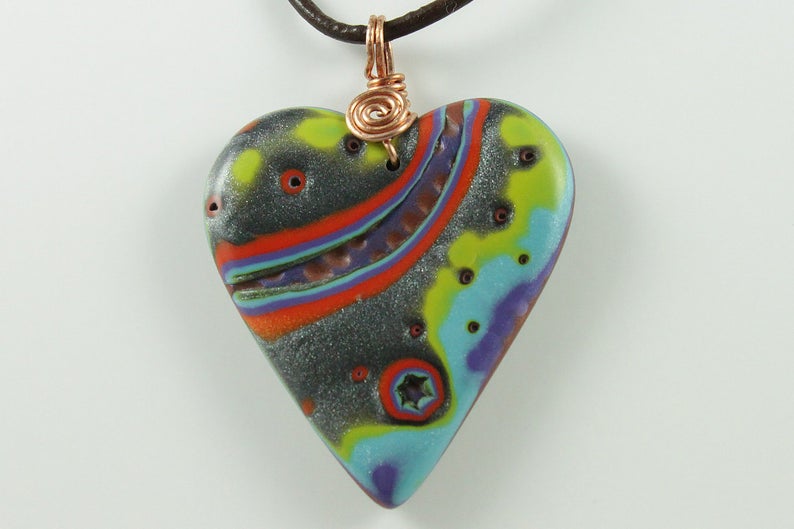 I'm interested in you sincere opinion about this colorful polymer clay necklace. What do you think about them? I totally love this creations! As a result I'll make a tutorial inspired by the work of this amazing artist!
If you are still looking for jewelry inspiration this link has a lot of items to help your with your scope. Also, if you are looking for free do it yourself fimo / polymer clay tutorials here are listed a lot of them. Save the link on your bookmarks. As a result it will be easy for you to stay updated. You will definitely want to check it frequently for ideas and inspiration.
Thanks for your visit! Whether you're browsing for inspiration or want something specific, I make it easy for you to get what you need. By following my Pinterest page you'll be updated with new clay ideas and free step by step DIY tutorials.