Polymer clay cabochon bracelet
This polymer clay cabochon bracelet collection is one you can't miss. All the positive emotions of the author are stored in a simple and elegant object that will give a joyful note of your outfit
I'm running out of time with all the projects I have in mind, so this time I'll be short: they are great! If you think the same and you want one for your jewelry collection I have a good news: all of this items in this polymer clay cabochon bracelet collection can be bought  over FairyFlowersJewels shop on Etsy.
Polymer clay cabochon bracelet Light Pink Applique Bracelet Pink Bangle Clay Embroidery Bangle Gift for Her Polymer Clay Jewelry Art Deko Bracelet Floral Bracelet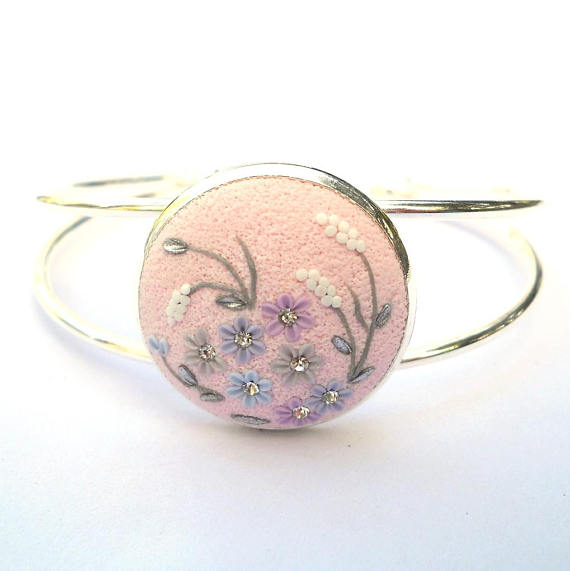 Light Green Bracelet, Silver Tone Bracelet, Pale Green Bracelet, Filigree Bracelet, Gift for Her, Polymer Clay Jewelry, Art Deco Bracelet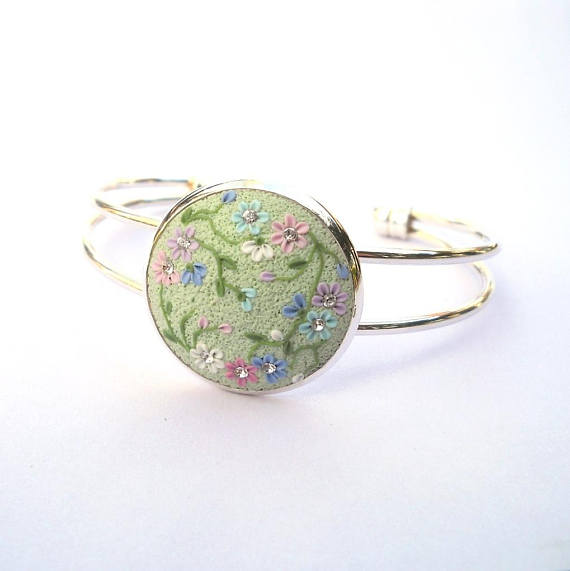 Polymer clay cabochon bracelet, Light Purple Bracelet Gold Plated Bangle Art Deco Bracelet White Blue Purple Flowers Clay Embroidery Polymer Clay Jewelry Clay Jewellery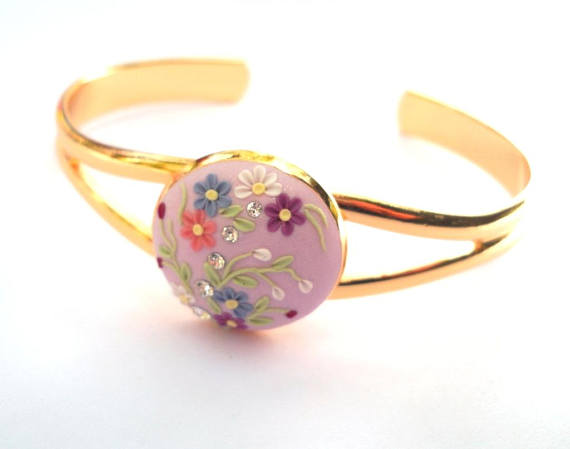 Light Green Clay Bracelet Gold Plated Bracelet Pale Green Bracelet Applique Bracelet Gift for Her Polymer Clay Jewelry Art Deco Bracelet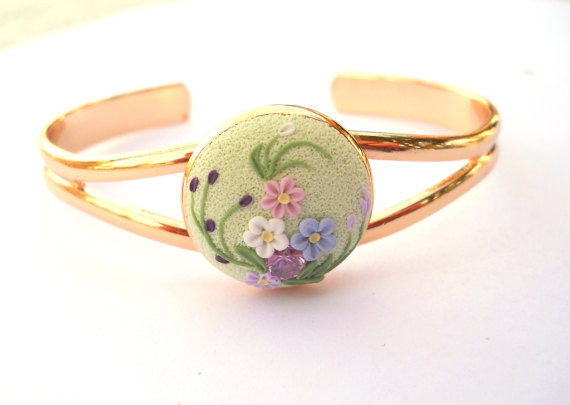 I can decide which Polymer clay cabochon bracelet I love more… Can I have them all? I have an outfit prepared for each one. Fore more ideas on handmade jewelry you can use this link and if you need some help you can use this link because is full of free polymer clay tutorials.
Whether you're browsing for inspiration or want something specific, I make it easy for you to get what you need. By following my Pinterest page you'll be updated with new ideas and free step by step DIY tutorials.