Polymer clay miniature food earrings
This amazing polymer clay miniature food earrings will make you the center of attention and "desire" … just be on alert for bites around your ears! Sure sounds tasty, huh? 😉
Spaghetti Napoletana Earrings, Italian Food Earrings, Miniature Food Jewelry, Pasta Earrings, Mediterranean Food, Spaghetti Earrings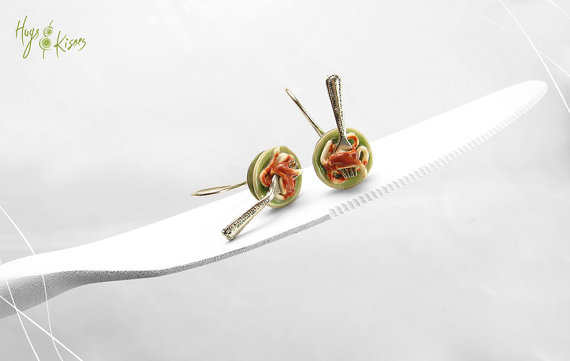 Pizza Earrings, Scented Pizza Slices, Italian Fast Food Earrings, Food Jewelry, Polymer Clay, Kawaii Jewelry, Italian Pizza, Foodie gift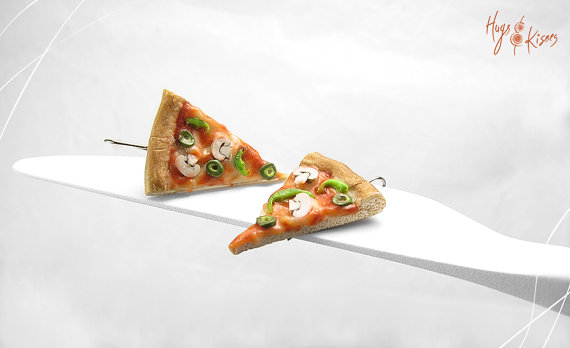 Sandwich Earrings, Sandwich Jewelry, Snack Earrings, Miniature Food Jewelry, Bread Earrings, Kawaii Jewelry, Fast Food Earrings,Healthy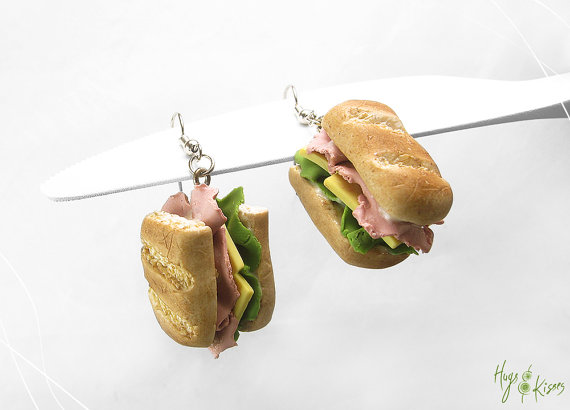 Eclair Earrings, Food Jewelry, Foodie gift, Chocolate Earrings, French dessert jewelry, Eclair Miniature, Polymer Clay Earrings,Gift for her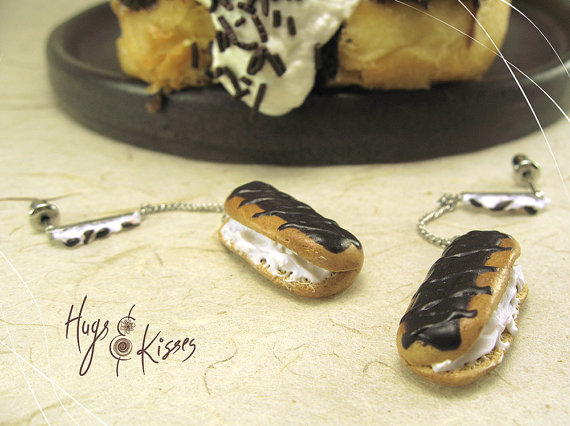 Croissant Earrings, Hot Chocolate Earrings, Mini Food Jewelry, Polymer Clay Food, Kawaii earrings, Scented jewelry Chocolate, Foodie gift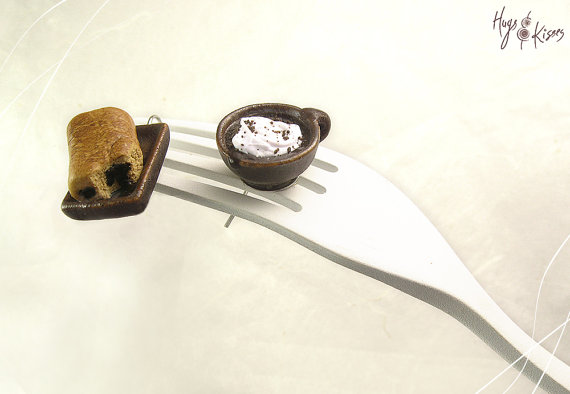 Chocolate Donut Earrings, Mini Food Jewelry, Chocolate Earrings, Foodie gift, Elegant Earrings, Donut Jewelry,Kawaii Earring,Miniature Donut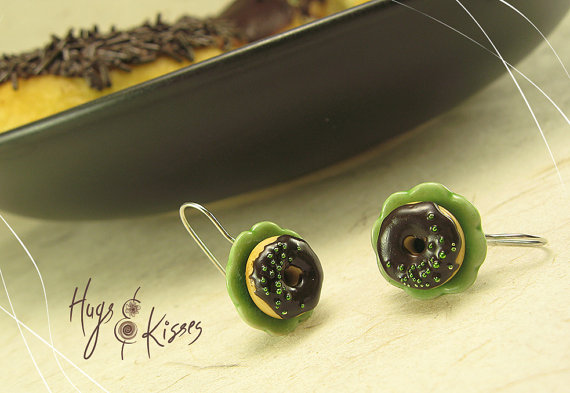 Scented Chocolate Chip Cookie Earrings, Miniature Food Cookie Jewelry, Hot Cocoa Earrings, Polymer Clay Food Copper Earrings, Kawaii Jewelry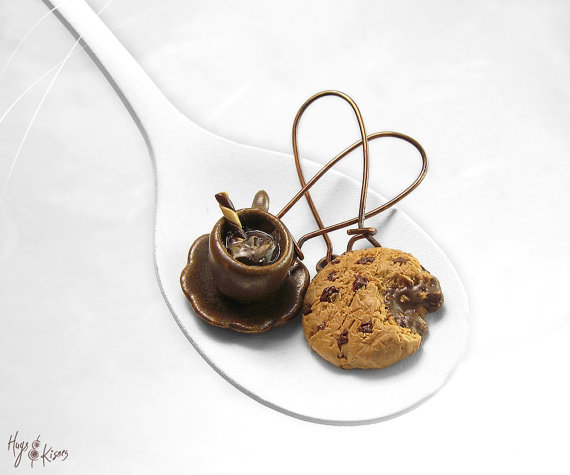 Chocolate Cupcake Earrings, Miniature Food, Food Jewelry, Chocolate Hooks, Polymer Clay Earrings, Cupcake Jewelry, Kawaii Jewelry, Foodie Gift, Polymer clay miniature food earrings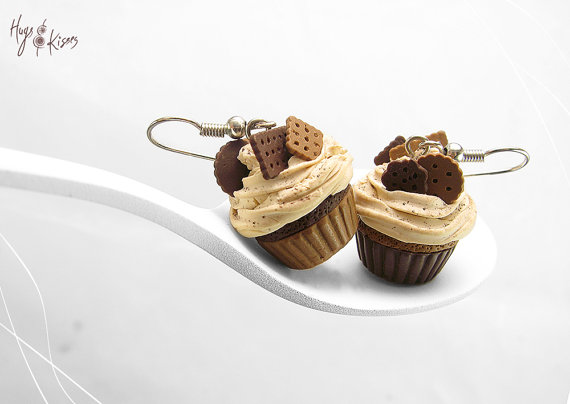 Donut Earrings, Tiny Pastel Studs, Miniature Food Jewelry, Polymer Clay Food Earrings, Kawaii Jewelry, Mini Donut Studs, Donut Food Jewelry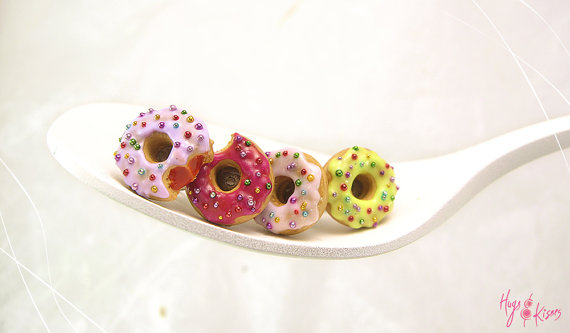 Macaron Earrings, Colorful Copper Earrings, Polymer Clay Food Earrings, Macaron Jewelry, Miniature Food Jewelry, Rainbow Kawaii Jewelry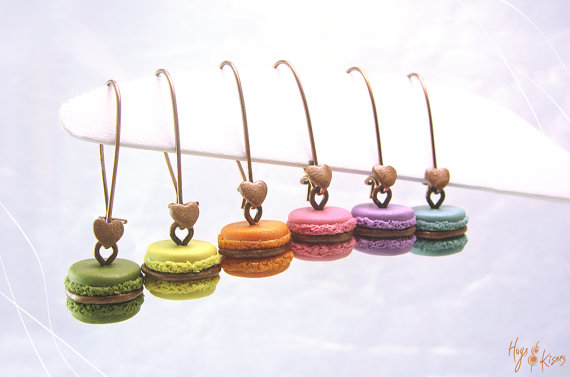 Sterling Silver Cupcake Earrings, Vanilla Cupcake Jewelry, Food Jewelry, Pastel Earrings, Polymer Clay, Kawaii Jewelry, Foodie gift for her, Polymer clay miniature food earrings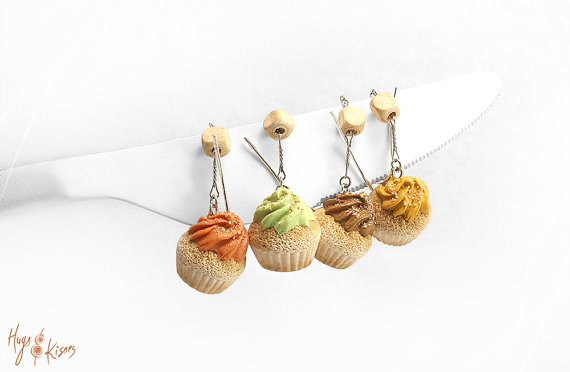 Neon Donut Earrings, Colorful Doughnut Studs, Food jewelry, Kawaii Donuts, Donut Post Earrings, Foodie Gift, Teenager gift, Colorful Earrings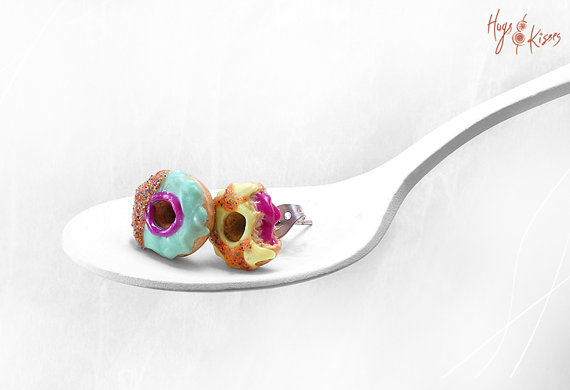 Aren't this polymer clay miniature food earrings so yummy? They are for sale on Etsy: HugsKissesMINI!
Here is a nice selection of polymer clay miniature food rings from the same artist. Take a look, there are some amazing creations over there!
If you are interested in learning more about how to create with polymer clay, here is a nice list of tutorials.
Don't forget to follow my Pinterest page to get captivating polymer clay new ideas and free step by step DIY tutorials .