Polymer clay pinecone jewelry ideas for winter
Polymer clay pinecone jewelry ideas for winter in trendy colors of the season, entirely handmade from polymer clay. Original style necklace, pendant, ring and earrings with handmade pinecones, twigs, leaves of mistletoe and snow. A real winter landscape, with which you will be different and original. The jewelry are very suitable for a Christmas gift for your special woman. It could become a favorite jewel to anyone who loves the beauty of the winter.
My favorite is this beautiful and realistic pinecone necklace.
Woodland necklace Eco Style Snowy necklace Statement Pinecone necklace Let it snow I love Winter Novelty Jewelry Snow lover gift for woman, polymer clay pinecone jewelry ideas for winter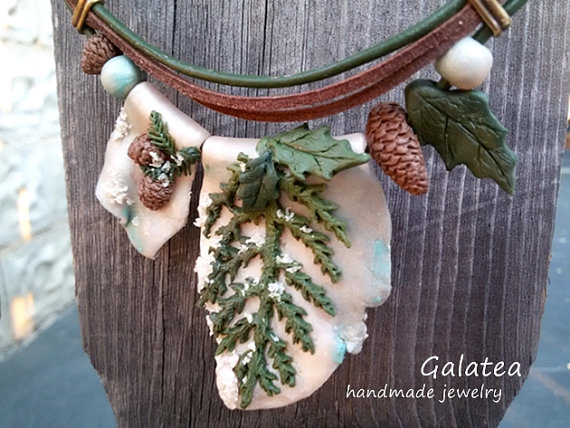 Pine cone Holiday ring Statement Snow Frozen jewelry Pine tree ring Woodland Christmas jewelry Forest Winter ring Women Xmas gift for Her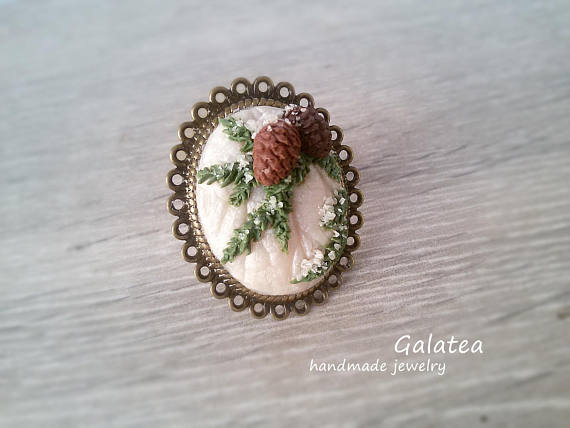 Winter Pinecone necklace Christmas Mistletoe Woodland necklace Holiday Pinecone Mom gift Christmas Jewelry Winter fashion Xmas gift for girl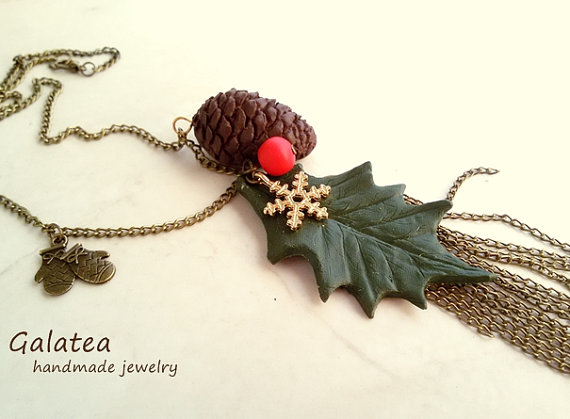 Pine cone earrings Snow Rustic Forest earrings Snowy Winter trend jewelry Eco friendly clay Forest Pinecone jewelry Woodland Xmas earrings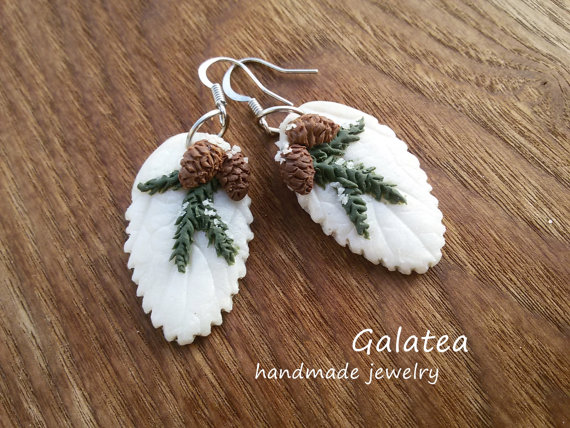 Rustic Pinecone necklace Winter Woodland jewelry Christam necklace Nature Forest jewelry Winter Pine cone jewelry Brown Holiday jewelry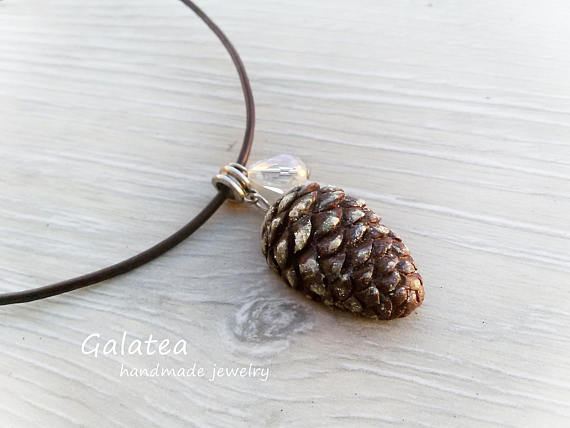 Pinecone jewelry set Woodland jewelry set Christmas Holiday jewelry Pine cone necklace Woodland ring Forest jewelry set Nature necklace, polymer clay pinecone jewelry ideas for winter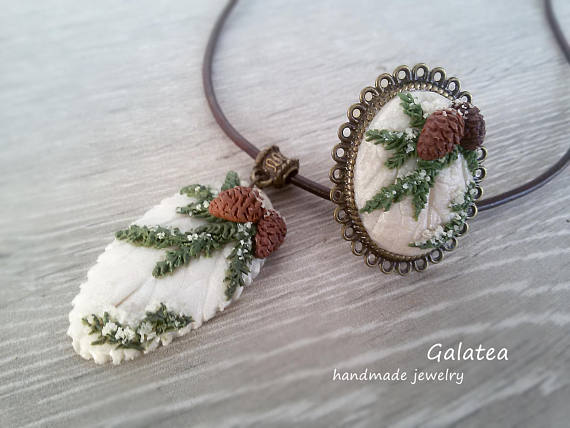 Pine cone necklace Frozen Snow jewelry Winter Forest necklace choker Snowy pendant polymer clay Pinecone Winter trend Botanical jewelry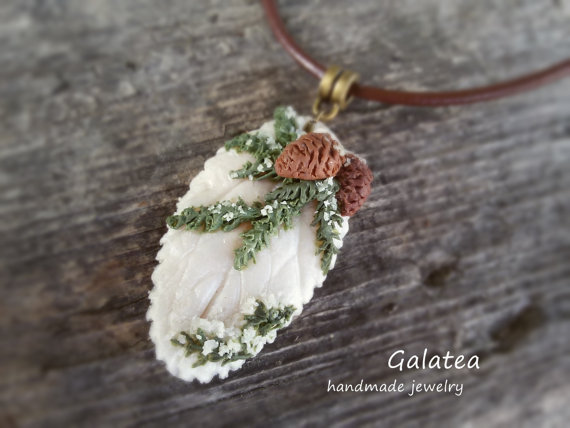 What's your opinion about this selection of polymer clay pinecone jewelry ideas for winter? All the items presented in this article are created from a crafter that has an Etsy shop. If you are a crafter, you can create your own jewelry starting from this ideas, otherwise you can order the jewelry. If you decide to create your own, please share with us the result! If you didn't start yet working with clay, here are some nice tutorials to convince you that it's easy and fun.
Whether you're browsing for inspiration or want something specific, I make it easy for you to get what you need. By following my Pinterest page you'll be updated with new ideas and free step by step DIY tutorials.