Vintage mint polymer clay jewelry set
Today I want to share with you the prettiest vintage mint polymer clay jewelry set! The background of the each jewelry is in mint and they all have applied in embroidery technique small and delicate chamomile flowers. They have a very nice pattern and a very nice color combination and they are entirely hand made.
You can create your vintage mint polymer clay jewelry set choosing from stud earrings, dangle earrings, long oval earrings, a rig and two sizes pendants. Personalize the set by your heart desire, all the products presented here can be bought independently. I found this lovely idea over DenadasHandmade by Denada Palla shop on Etsy, the place to explore fascinating handmade things.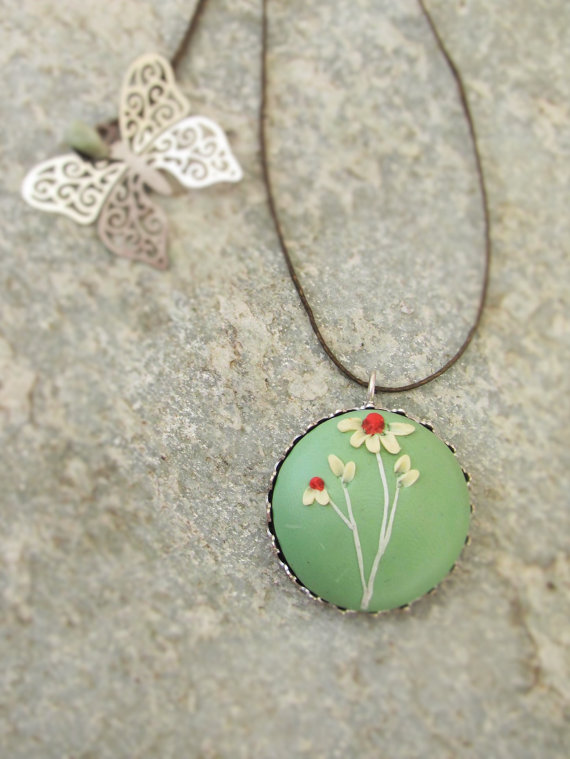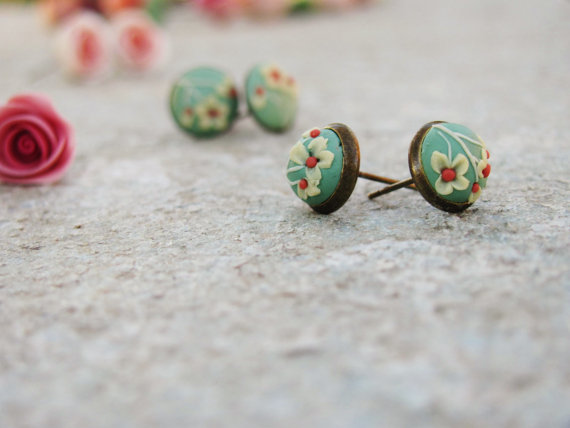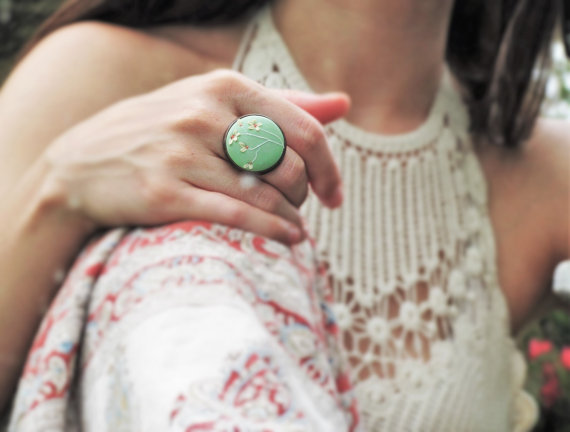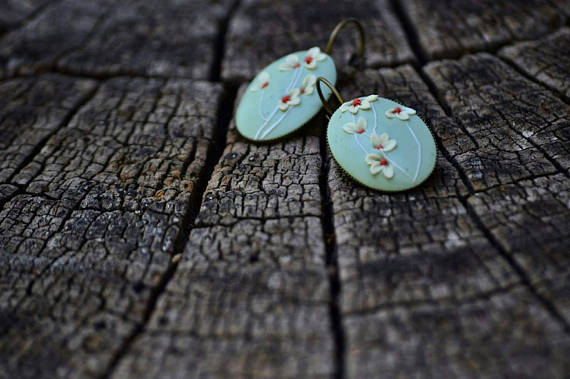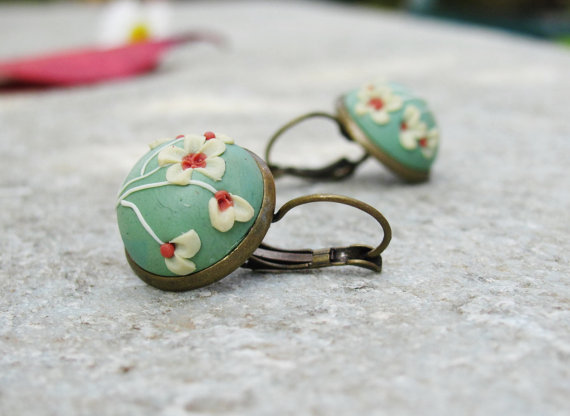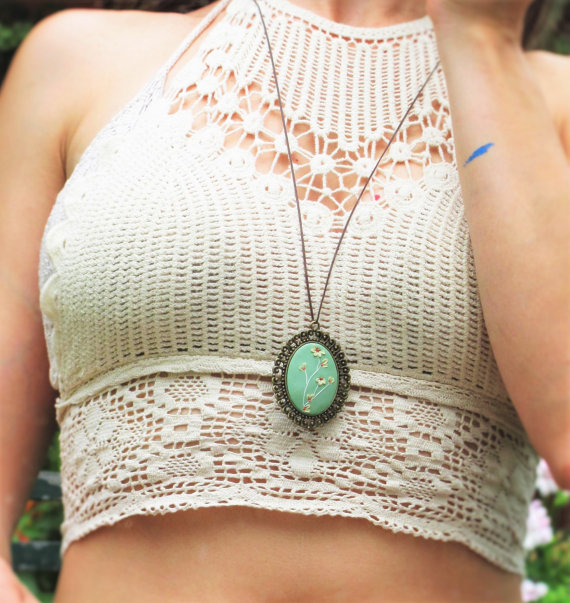 Vintage jewelry will always be fashionable. I love them for the elegance, the refinement and the craftsmanship that are handled by the specialists in this field. And this vintage mint polymer clay jewelry set sustains all said above.
Thanks for joining me today and I hope to see you back soon! Whether you're browsing for inspiration or want something specific, I make it easy for you to get what you need. By following my Pinterest page you'll be updated with new ideas and free step by step DIY tutorials.