Polymer clay geometric cane – extruder technique
In this polymer clay geometric cane tutorial I will show you how to make perfect polymer clay geometric shapes using a clay extruder. I created squares and triangles, but with the extruder you can make many shapes.
Here's what you will need:
– Selection of Fimo (or other Polymer clay) Colours
– Pasta Machine or rolling pin
– Clay Extruder
Step 1
Cut a piece of each color of clay and soften it with your hands or in the pasta machine.  Put the clay into the pasta machine to make small polymer clay sheets roll until approx 1mm thick with a rolling-pin. Is not a must to have 1mm, but the smaller the sheet the gradient will be the result. With a circle shape cutter cut multiple shapes of each color. You can use as many colours as you wish.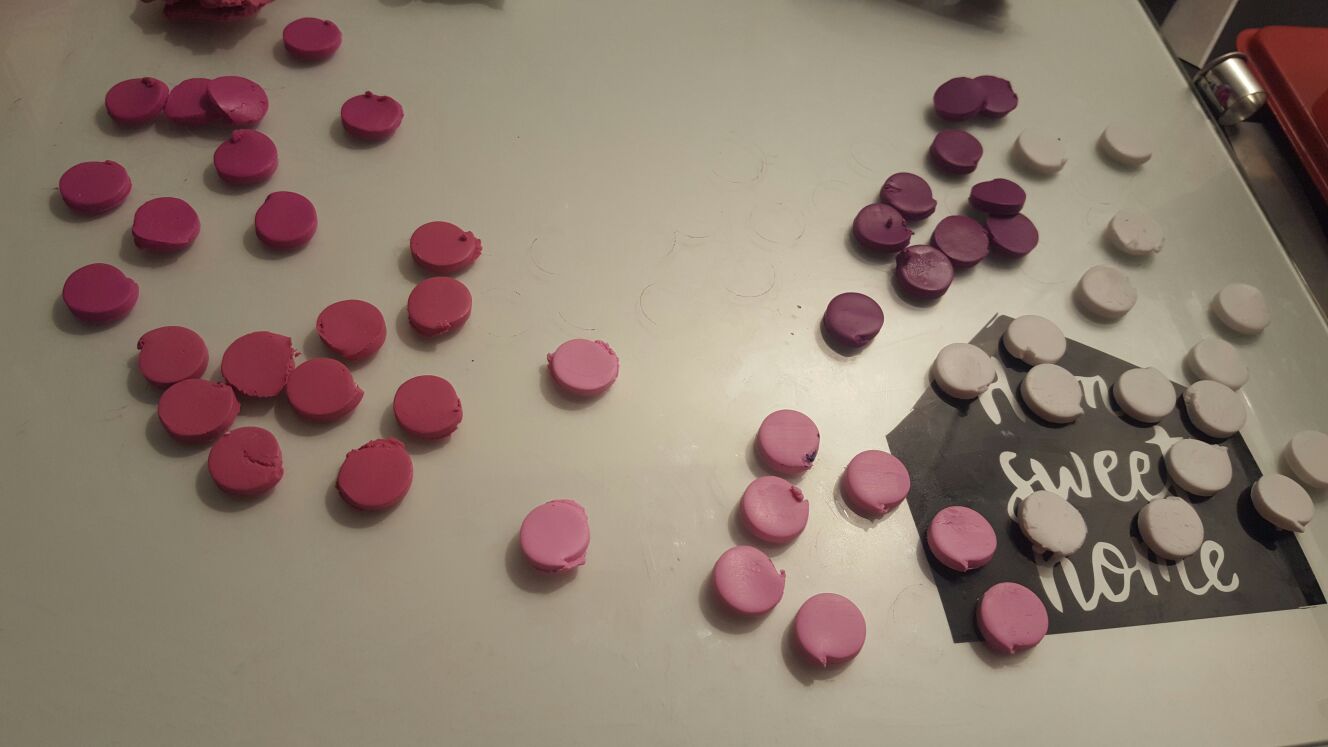 Step 2
Stack the circles that you have just cut out. You don't have to put the colors in the same order. You can use the photo below as an example or fell free to be creative and combine the colors the way you feel.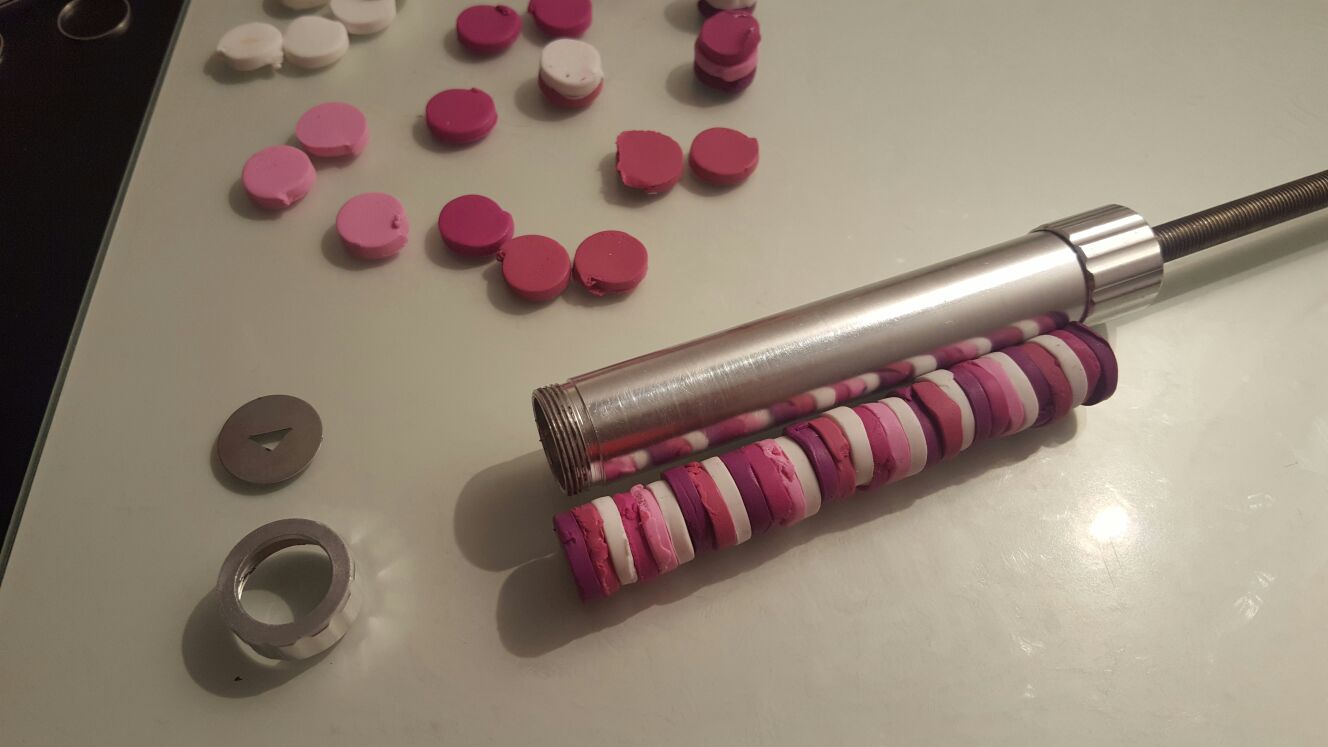 Step 3
Put the stack of clay lightly in the extruder and twist the edge. Slice your extrusion result into sections to choose the perfect colors combinations for your project. Here is the result: a perfect polymer clay geometric cane!
When I started with the extruder I was afraid to combine colors and I created this type of canes using one color and white, the medium ones were the combination of the color I chose with different proportions of white.
For the ones that are afraid of colors below is another example of colors you can use to create polymer clay geometric canes.
Below is a photo on how I combined the different shades of blue and a polymer clay blue bracelet covered with this geometric cane.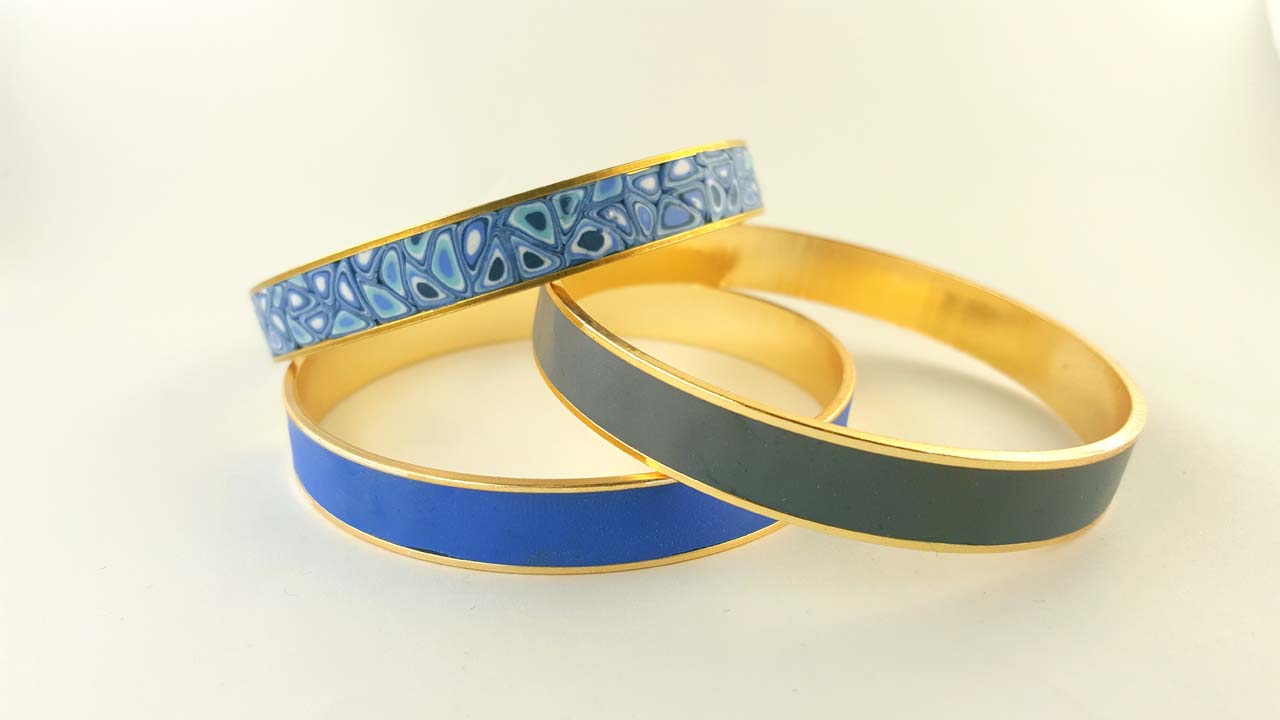 You can find the full article with mixed cuff bracelet ideas here.
For more polymer clay bracelets ideas click here.
Get captivating polymer clay new ideas and tutorials by following my Pinterest page .
######