How to make polymer clay arch earrings
As some of you requested I have prepared a new tutorial. Today we'll learn how to make polymer clay arch earrings. We'll use a essay pattern and even the beginners will enjoy the result of the simple process.
Step by step instructions on how to make polymer clay arch earrings
Tools for making the earrings
– more colors of clay
– roller and/or pasta machine
– round cutter, U shaped cutter and the classic knife cutter
– links, earrings and pliers for working with wire
– drilling tool or a toothpick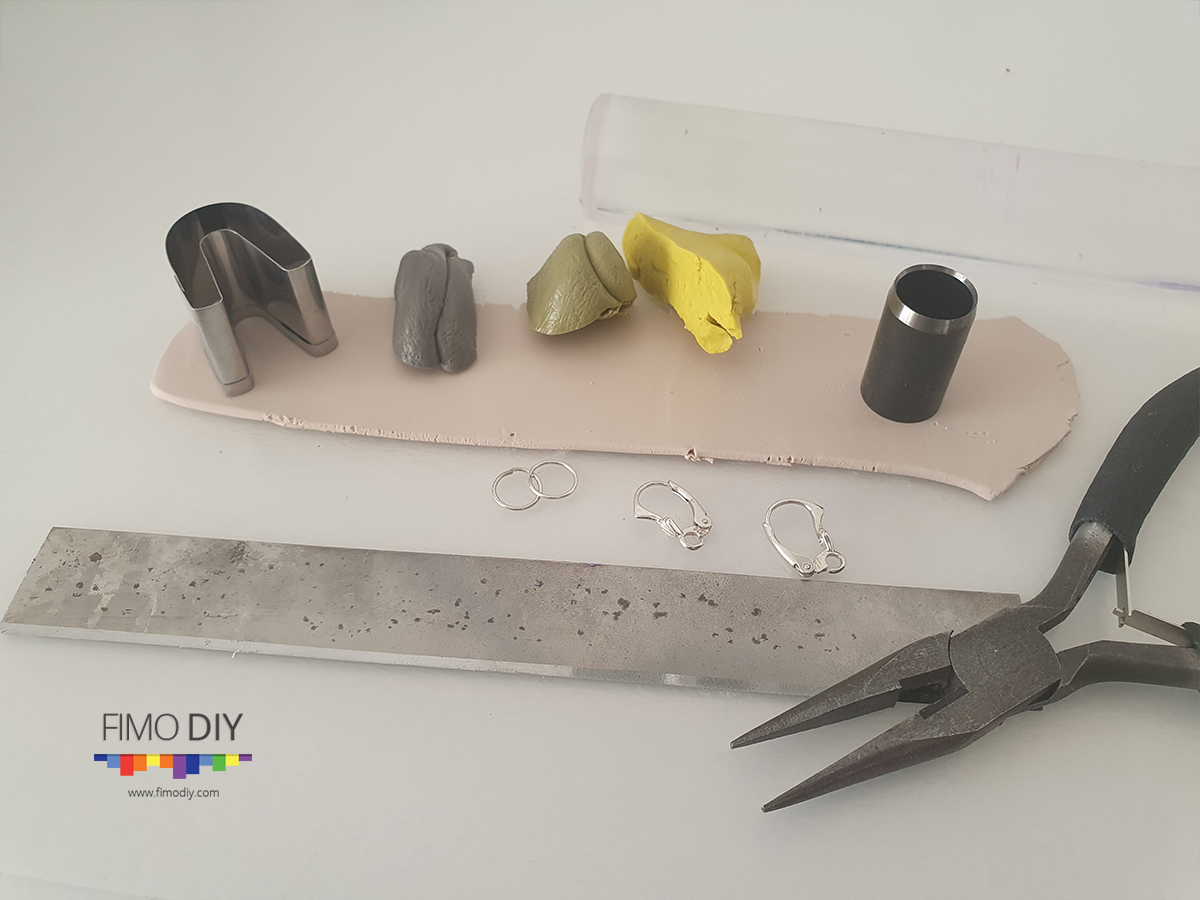 Step 1:
First of all you need to choose the predominant color and make a sheet of it. Use the roller or the pasta machine. Keep in mind that you don't need a thin sheet at this stage. Create thin sheets of the other colors you have chosen and cut small and imprecise pieces. Add them to the first layer (the thickest). After adding the pieces in a chaotic pattern, use the roller to to thin it out. If the instructions in this step are not enough, here is the full tutorial on how to make polymer clay geometrical pattern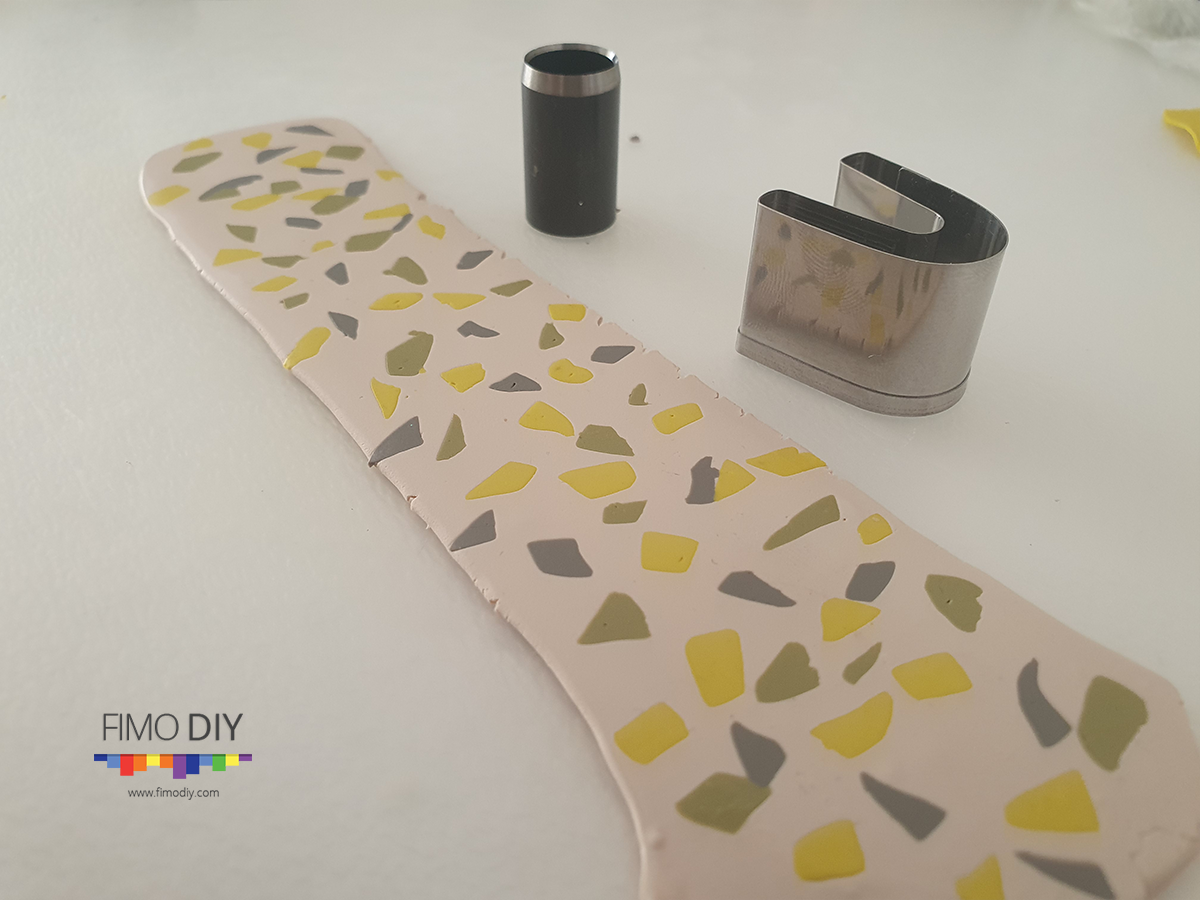 Step 2:
Cut out a small circle and a U shape of the sheet you created at step one. Make the holes between the pieces and bake them properly.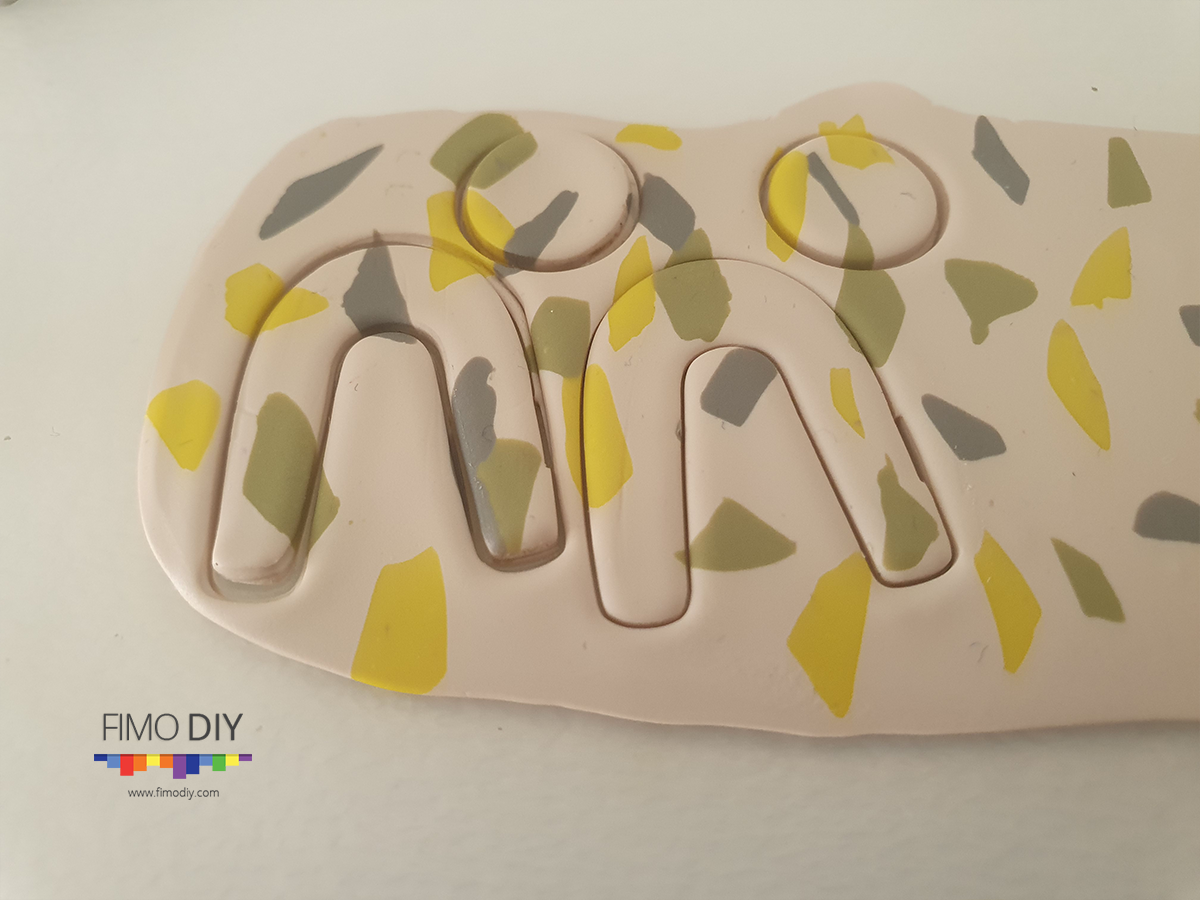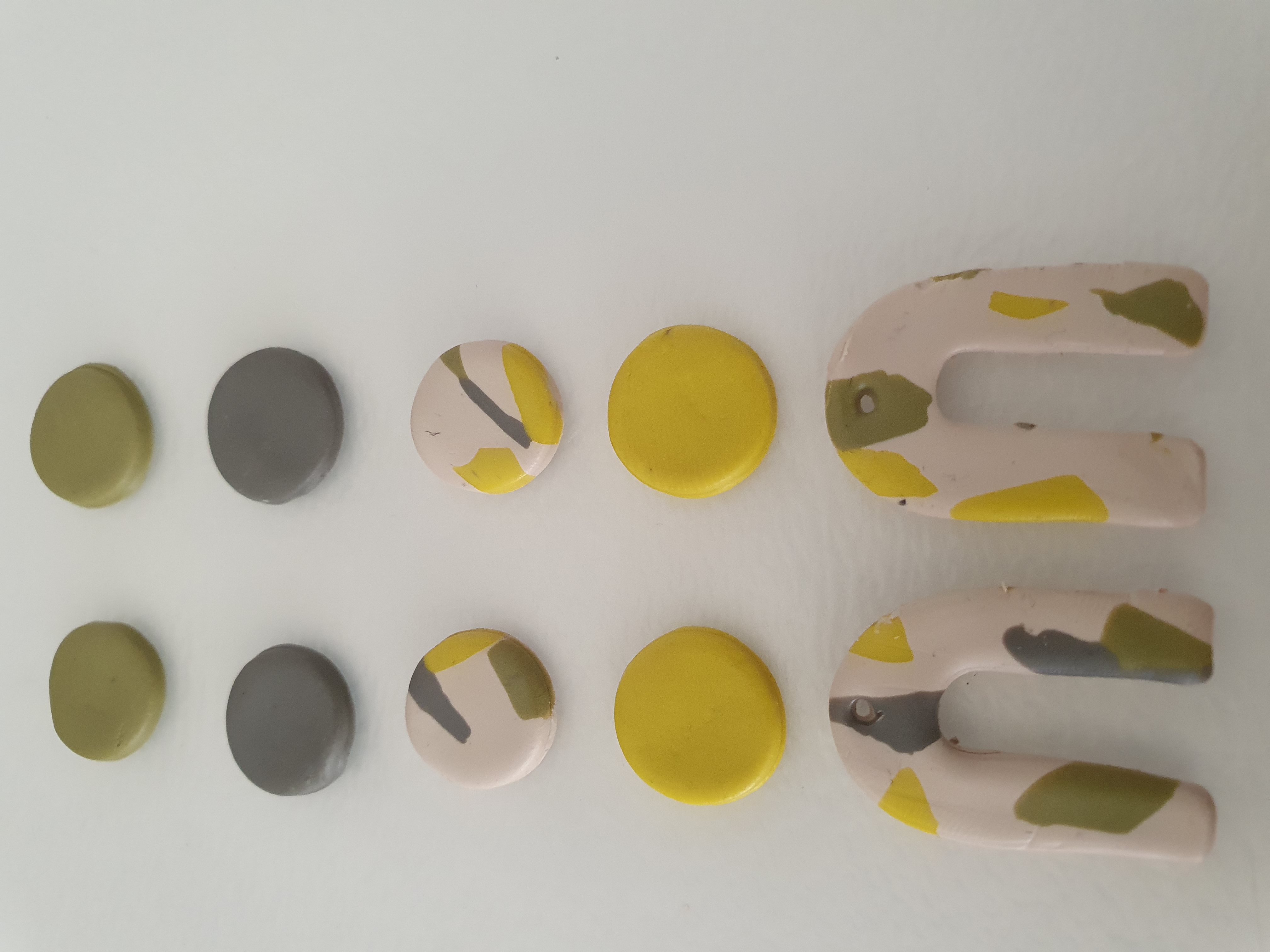 Step 3:
At this step we baked the earrings and what's left is just to complete the puzzle. Link the to pieces together and add the hanger. As a result you'll have your polymer clay arch earrings. As an optional step you can use varnish to add a shiny aspect to the earrings you just created.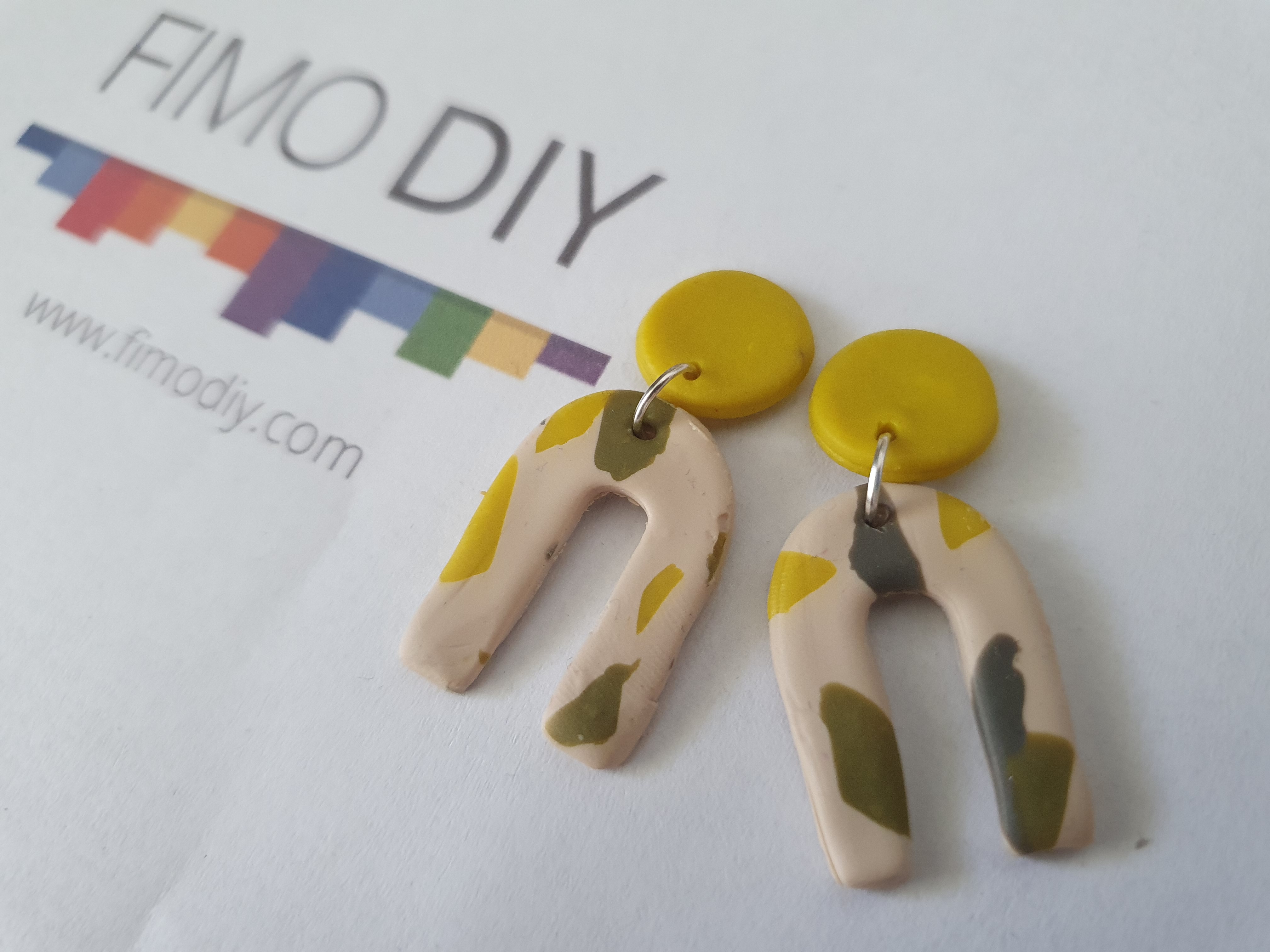 Congratulations! By following the step by step instructions of this tutorial you learned how to make polymer clay arch earrings. Here is a tutorial where you learn how to create your own pattern earrings. It's an easy one, you should definitely try it.
Click here for free dyi fimo/polymer clay tutorials and save the link on your bookmarks because you will definitely want to check it frequently for ideas and inspiration.
Until next time I wish you all to be creative! I'm always open to suggestion, please leave a comment. Your opinion is valuable for me.
Don't forget to follow my Pinterest page. It's the best way to keep updated with free polymer clay tutorials and clay ideas to increase your creativity.