Polymer clay cane beads
When I first started working with clay I sow some amazing polymer clay cane beads and did't know how they were made. I didn't know what are canes and how one can use them.
Polymer clay canes are long shapes of clay that have the same patter on the entire length. The most commune canes are round shaped or square shape, but they can be in any shape of the artist's vision.
If you are new to canes this link will enlarge your vision with a large set of polymer cane nice ideas.
I gathered for you a collection of  polymer clay cane beads available on Etsy. If are decided to buy some, you have on each item description an Etsy link from where this can be bought
Polymer clay cane beads
– beads having white flowers in black outline and orange center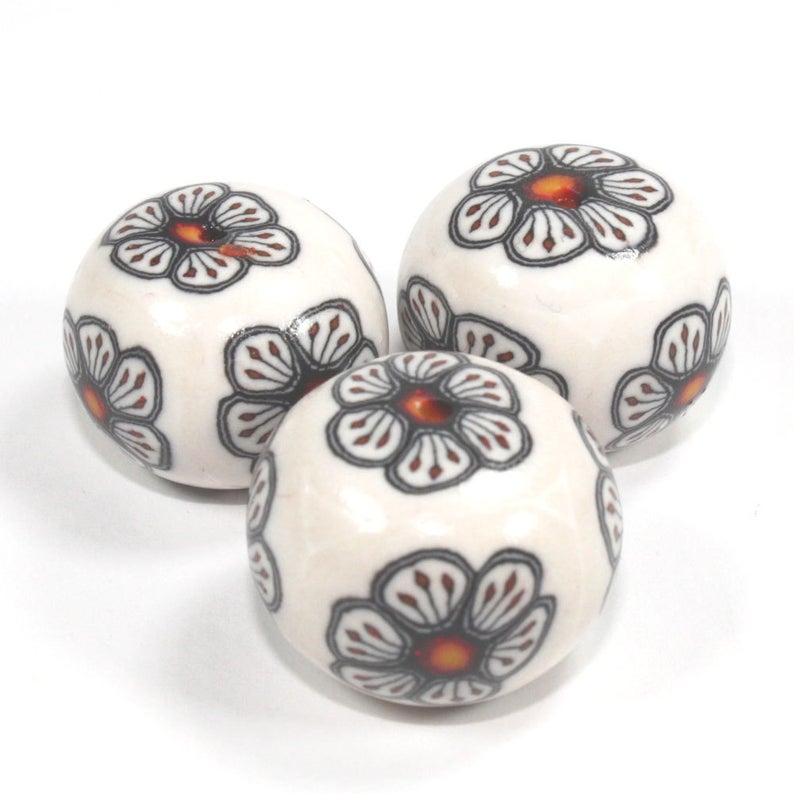 Kaleidoscope cane round beads in blue and white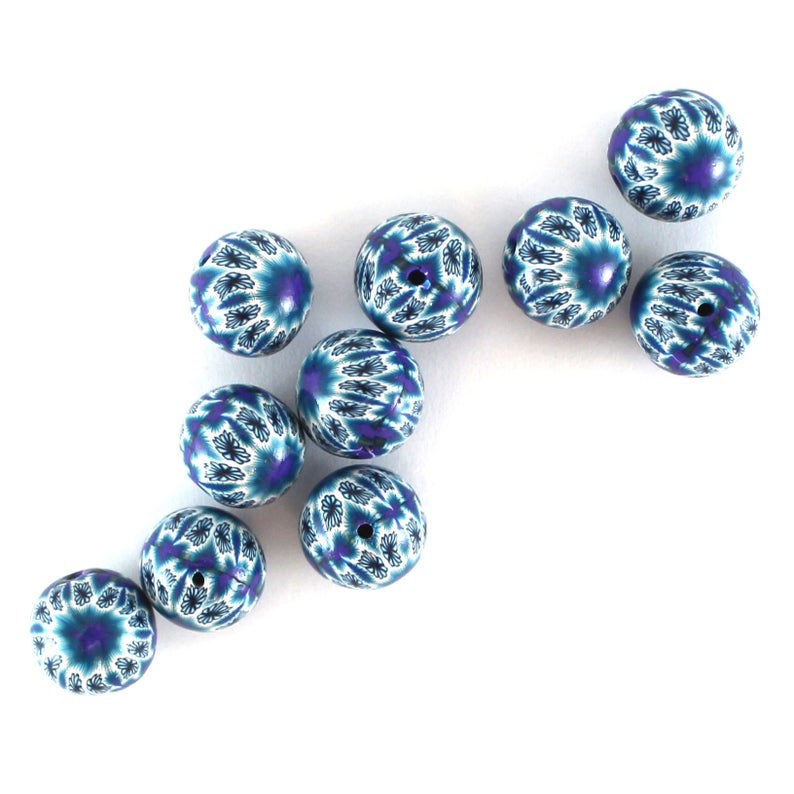 Flowers pattern beads round for decoration craft necklace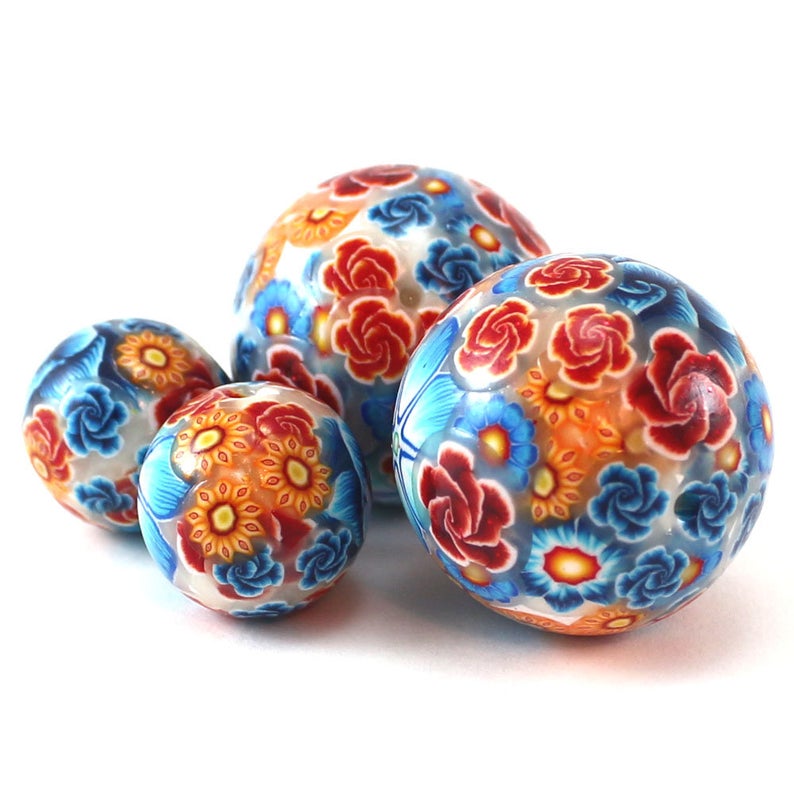 Polymer clay round beads with pink flower cane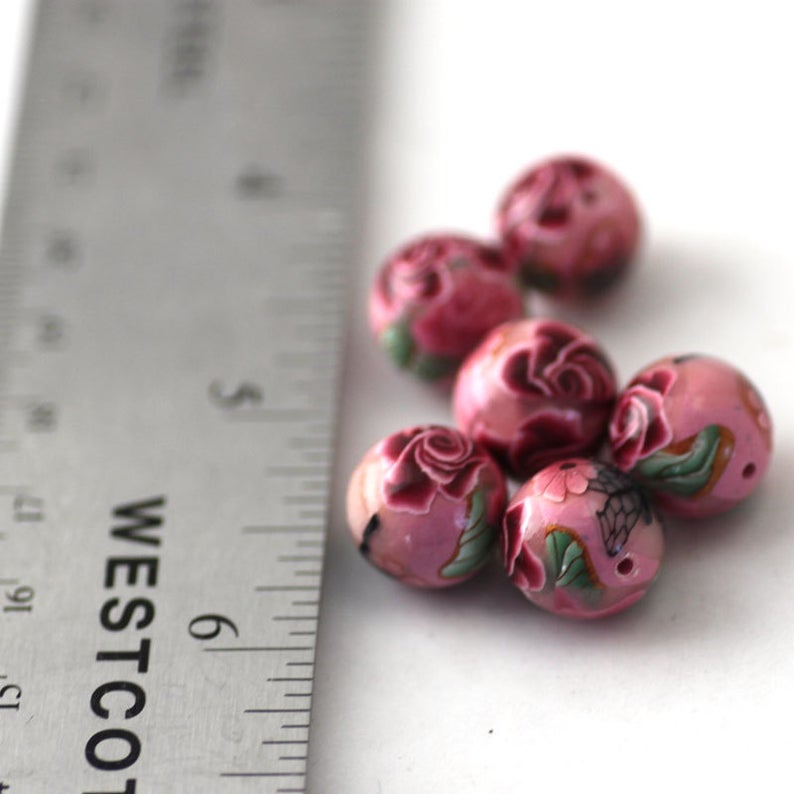 Handmade clay lentil beads with navy blue rose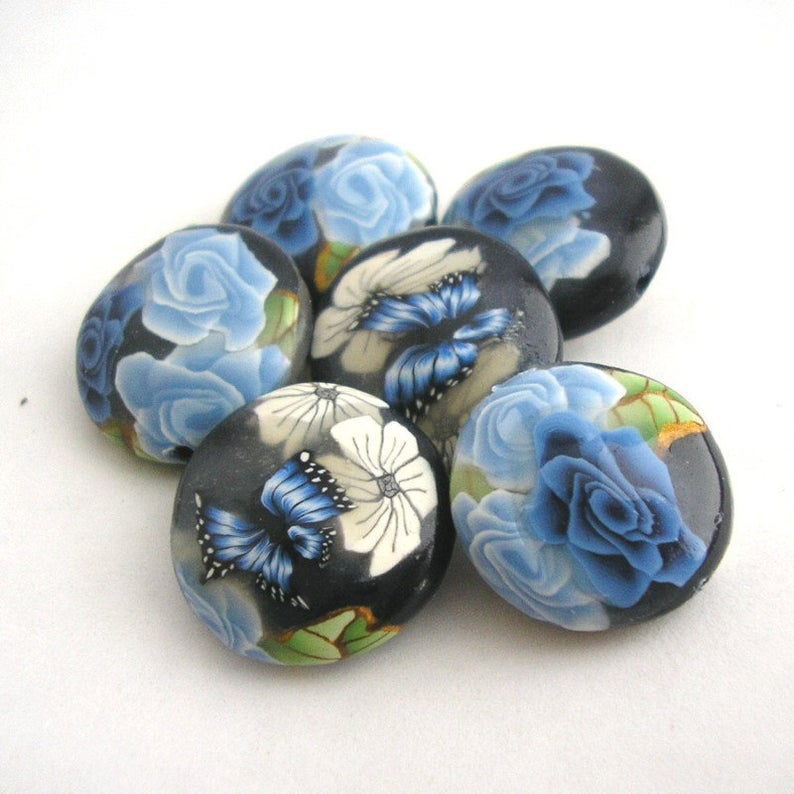 Polymer clay beads with brown and turquoise Flower and blue butterflies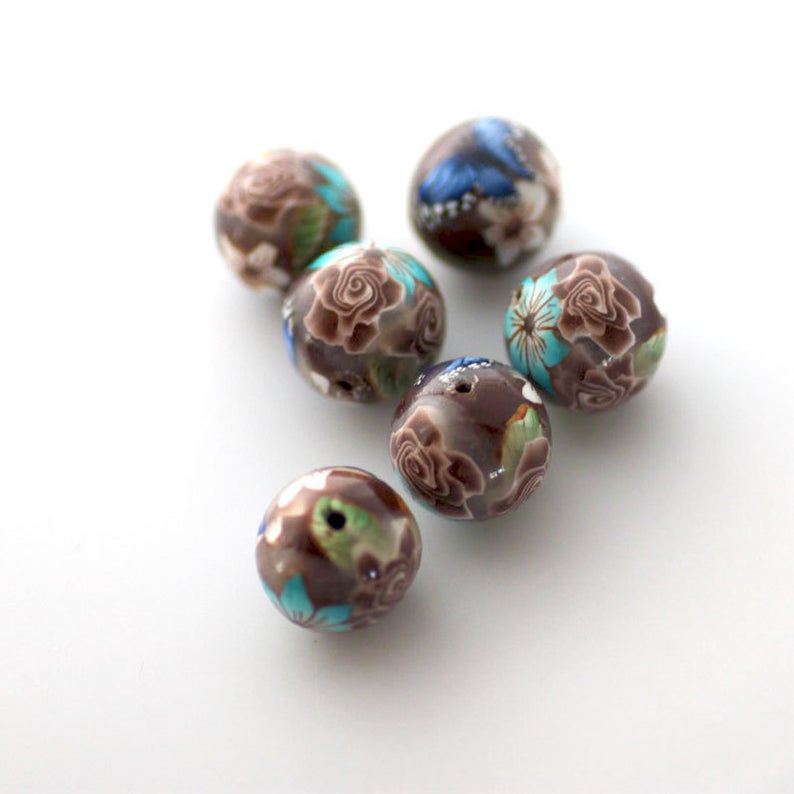 Round clay beads with green, white and purple Dahlia flowers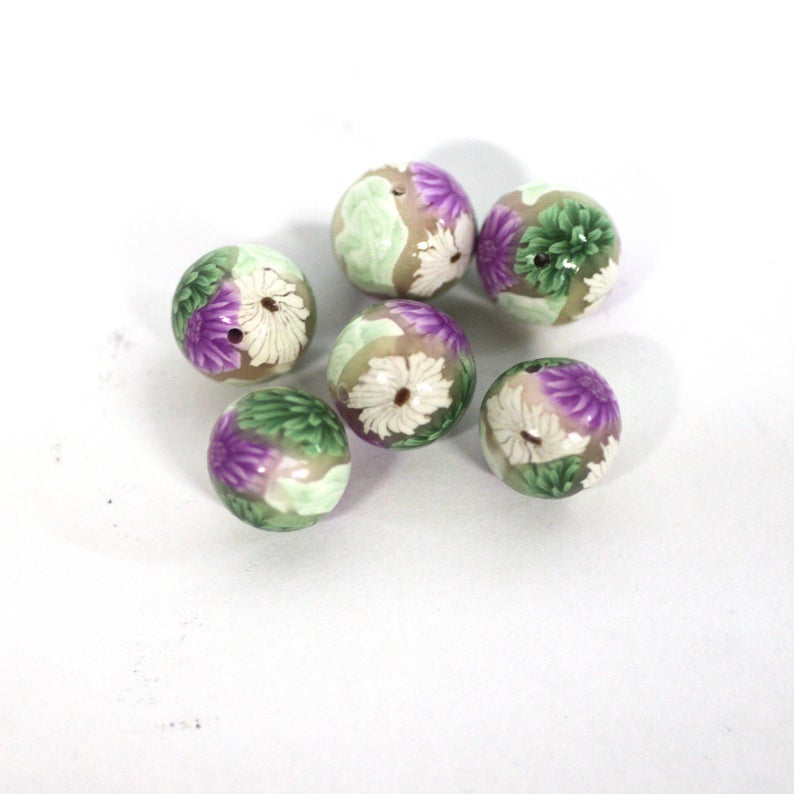 Clay round beads with white flowers and red roses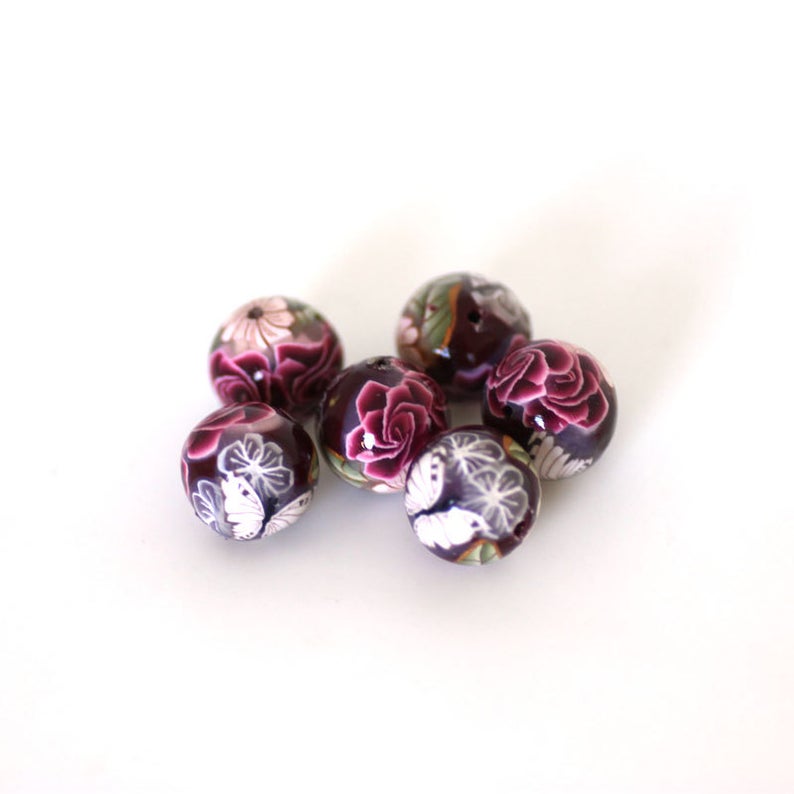 Did I convinced you to try to make your own polymer clay cane beads with amazing patterns?
Check out our  polymer cane page to get new ideas for your own clay handmade beads.
Click here for free dyi fimo/polymer clay tutorials and save the link on your bookmarks because you will definitely want to check it frequently for ideas and inspiration.
Don't forget to follow my Pinterest page. It's the best way to keep updated with free polymer clay tutorials and clay ideas to increase your creativity.