Polymer clay Hydrangeas jewelry
Check out this amazing collection of polymer clay Hydrangeas jewelry to inspire you on your next clay projects. There's no limit wile working with clay.
Today's collection is created by an artist I've found while browsing on Etsy. I encourage you to look over the page MuseArtCollection. Beside the items presented here, there are many other nice pieces that deserve your attention!
Polymer clay Hydrangeas jewelry
Polymer Clay Hydrangeas Silver 925 earrings-Milan Cold Porcelain Hydrangeas earrings, women gift,Hydrangea earrings,Floral earrings,Occasion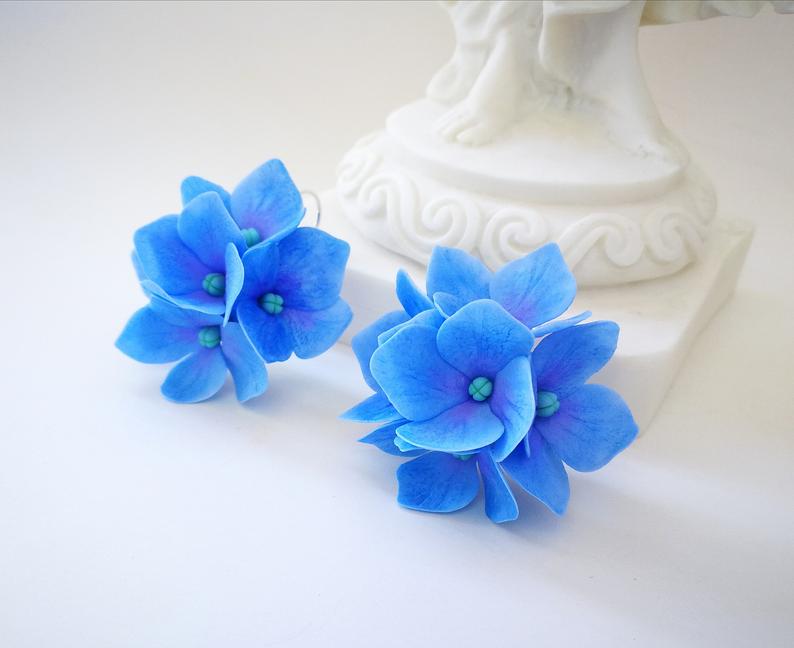 Light Blue Clay Hydrangeas jewelry set (earrings and broach) having Silver 925 accessories to last forever.
A beautiful floral jewelry set is perfect for a women's gift.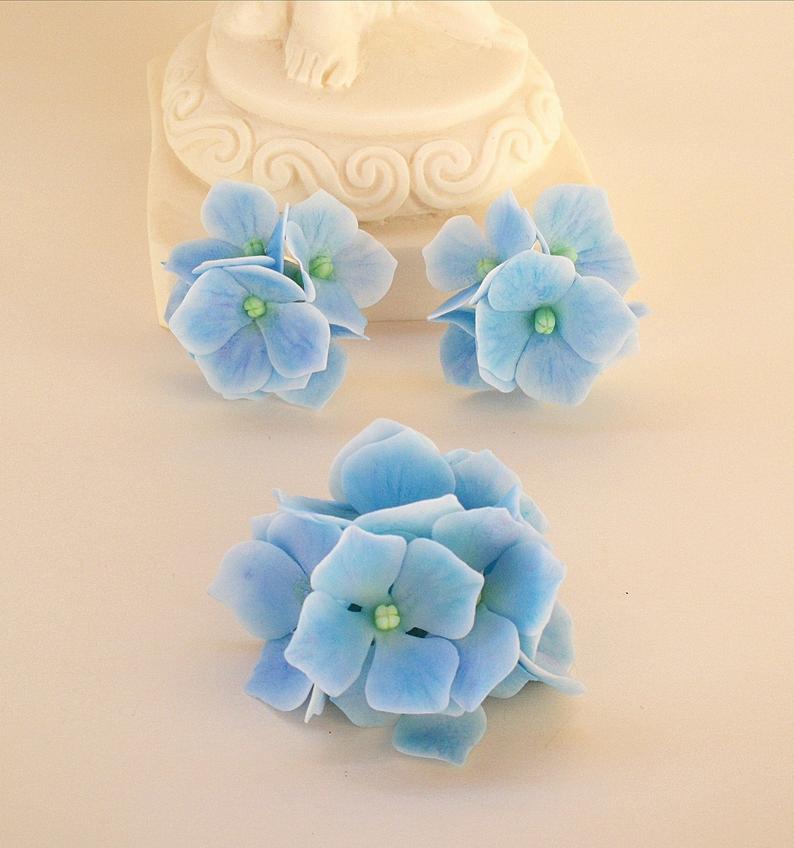 What do you think about this collection? Are you bold enough to wear flower jewelry? For sure I am. What I like most at polymer clay is that creativity has no limit and with the right tools you are ready to go on the next level.
Because of the realistic pastern any of this Hydrangeas jewelry any of the presented items can be a perfect gift idea for a special friend that loves to be unique.
Click here for free dyi fimo/polymer clay tutorials and save the link on your bookmarks because you will definitely want to check it frequently for ideas and inspiration.
Until next time I wish you all to be creative! I'm always open to suggestion, please leave a comment. Your opinion is valuable for me.
Don't forget to follow my Pinterest page. It's the best way to keep updated with free polymer clay tutorials and clay ideas to increase your creativity.