Polymer clay hoop earrings
Discover this collection that has recently risen to the top of the preferences of many influencers: polymer clay hoop earrings. I found this goodies for sale on Etsy. You can buy any of the earrings presented below from this page : CDearmanDesigns .
Polymer clay hoop earrings
Mustard polymer clay earrings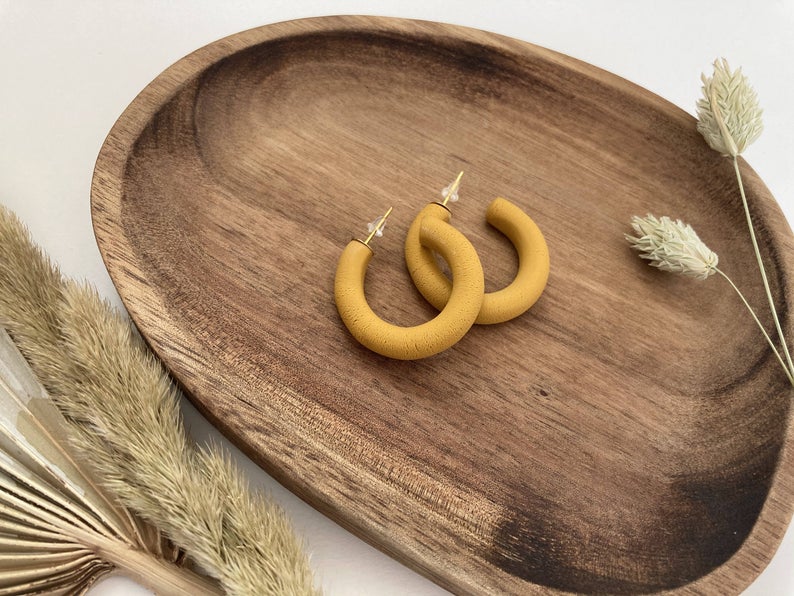 Polymer Clay Hoop Earrings – Modern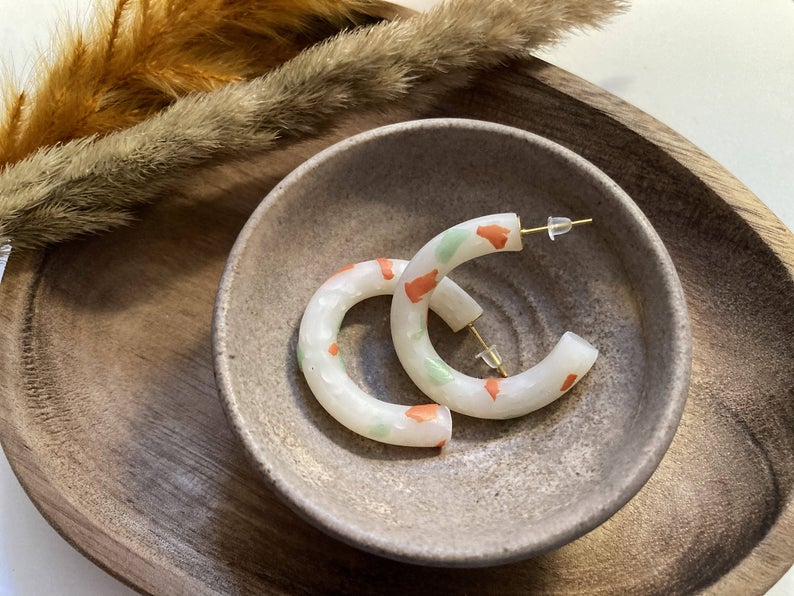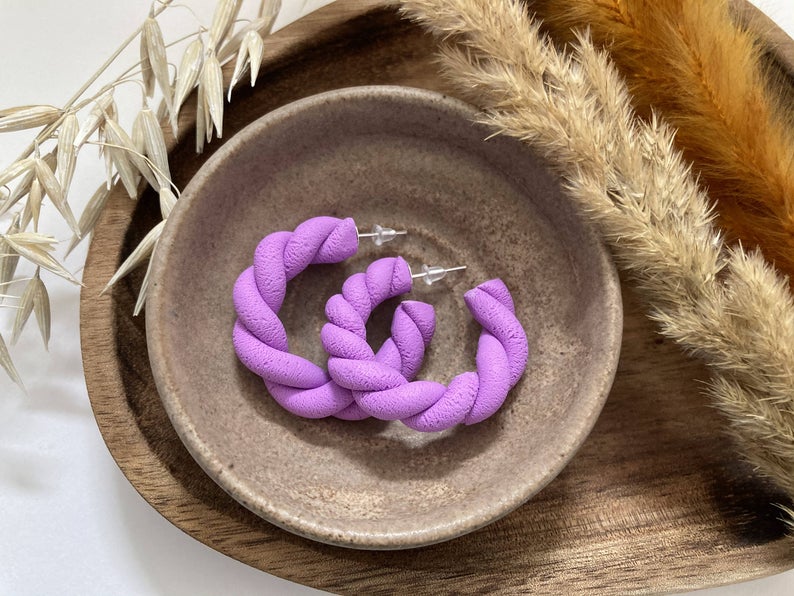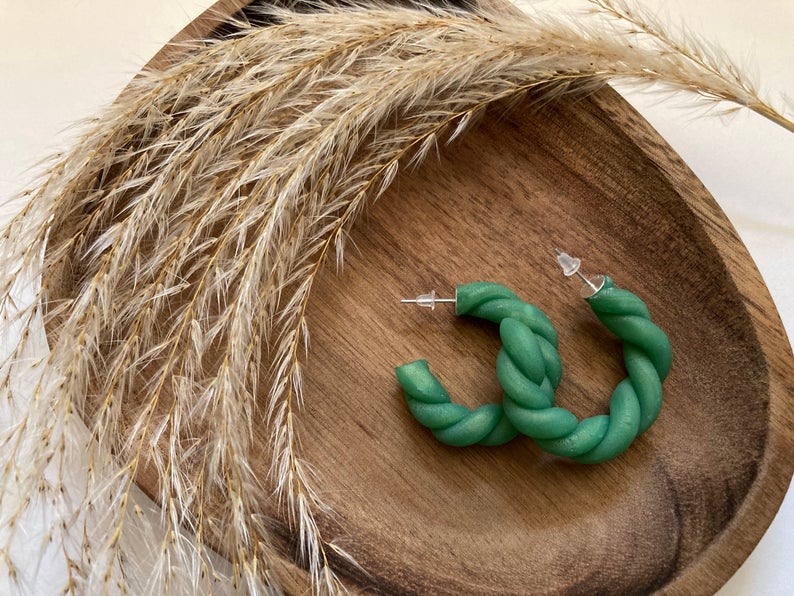 Sahara Speckle Clay Earrings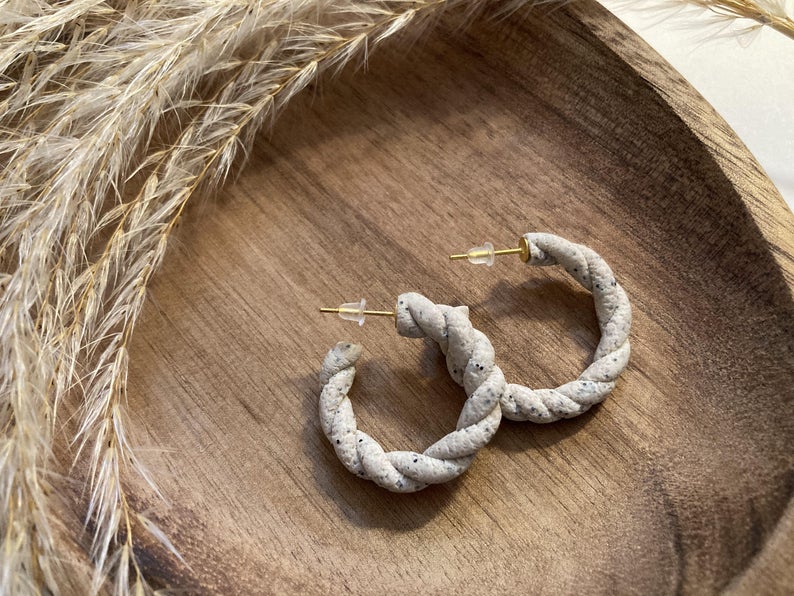 Polymer clay hoop earrings – Modern Statement Earrings Navy Clay Earrings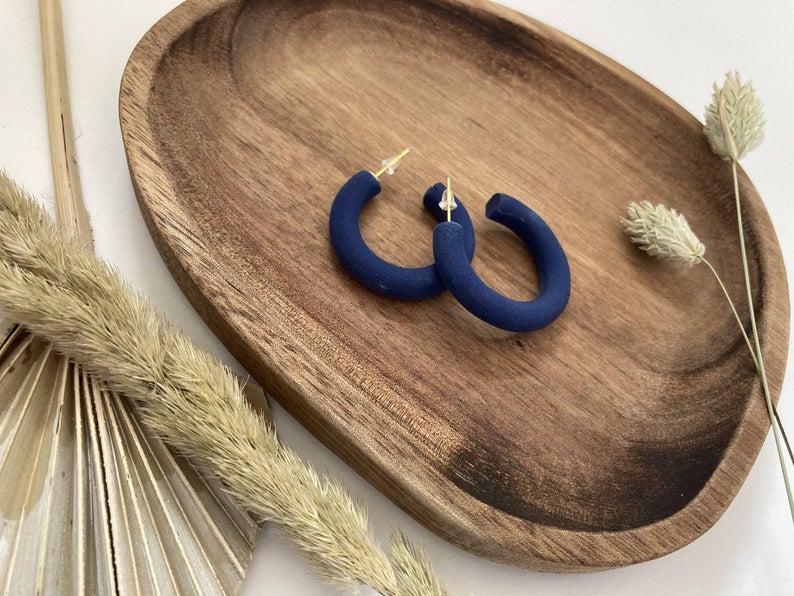 What do you think about this collection? I already know what will be my next tutorial :).  I have a tip for you if you'll be doing on your own. To create have that perfect shaped bar you have to use an extruder ;). Also , if you want to create something really special you can use metallic foil and translucent clay.
And if you What I like most on this creations is the combination of clay with the metallic powder. It's a nice idea to try on your next project!
Click here for free dyi fimo/polymer clay tutorials and save the link on your bookmarks because you will definitely want to check it frequently for ideas and inspiration.
Until next time I wish you all to be creative! I'm always open to suggestion, please leave a comment. Your opinion is valuable for me.
Whether you're browsing for inspiration or want something specific, I make it easy for you to get what you need. By following my Pinterest page you'll be updated with new ideas and free step by step DIY tutorials.