Polymer clay beads to DIY this summer
As as promised you in my last article, we have a new list, this time on polymer clay beads! You can make, bracelets, necklaces, earrings or even rings with this beautiful and unique creations!
I love summer for my liberty of wearing all those colorful with complicated look jewelry! I adore to add a colored polymer clay beads bracelet near my watch no matter the motive I have for leaving the home. Many times it can happen to make a mistake when we make up an outfit using brightly colored accessories. This is why I prefer bracelets. I do not hesitate to adopt a colorful bracelet even for a casual outfit. And the next list I create for sure it will be about bracelets 🙂
Pavla Cepelikova is an artist of Czech origin. I love her work and I want to share with you some of her most beautiful polymer clay beads. If I should characterize in one word her work I would say it is amazing. I'll let you enjoy the selection 🙂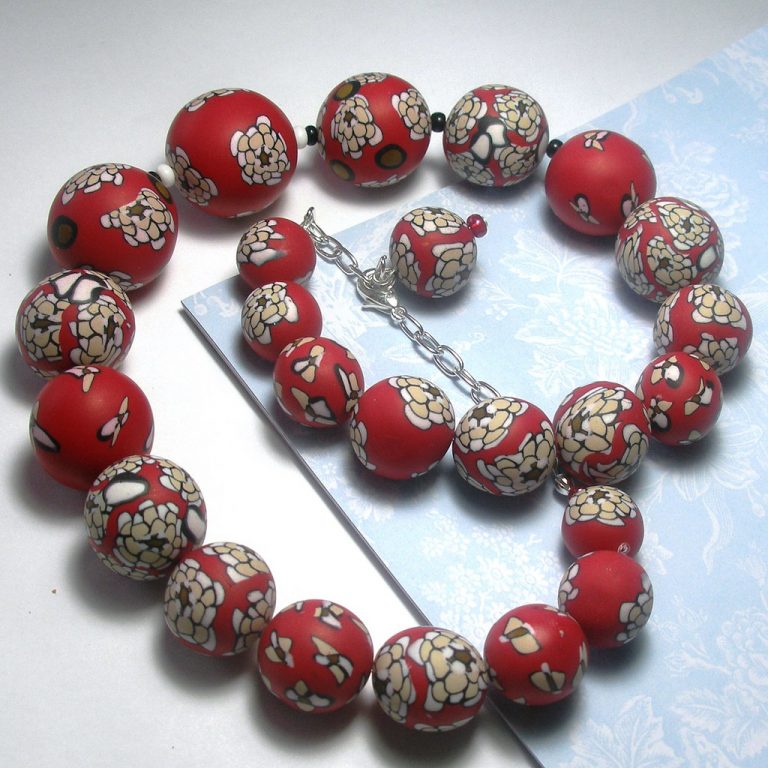 I bet the last polymer clay beads picture has come to your heart. You can navigate to her Etsy site where she also sells the tutorial for this technique.
Here is another nice list with polymer clay mosaic beds that you'll love!
I hope you enjoyed this selection of polymer clay beads.  I will continue the idea of lists, and as I promised the next one it will be about bracelets!
Fell free to comment or ask anything and I will be happy to help you. If you want to share your work please contact me.
If you are interested in polymer clay tutorials, you can find a nice list over here.
Keep yourself updated with new polymer clay ideas and free tutorials by following my Pinterest page .